2017 Group 1 Peter Mosman Classic – tips and odds comparison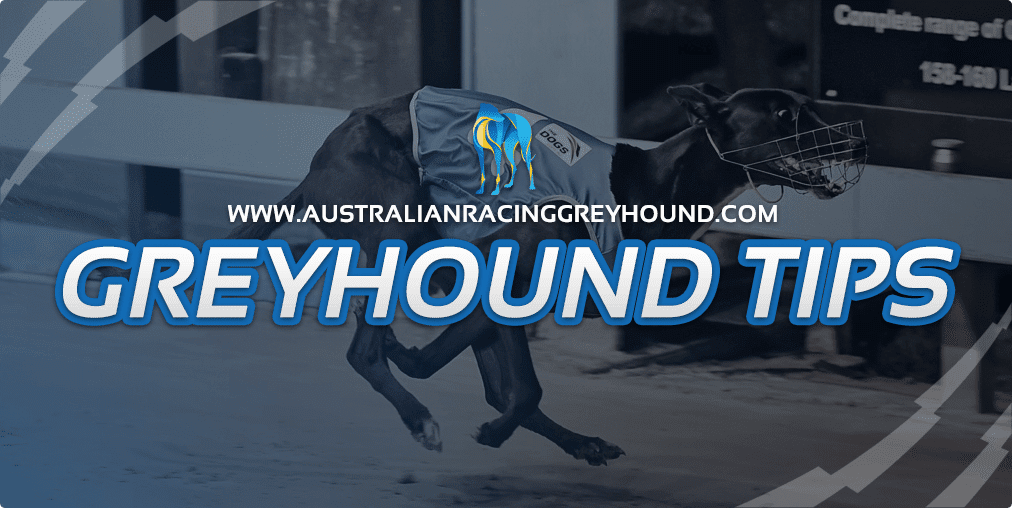 ALL eyes will be on Wentworth Park this Saturday night for the running of the Group 1 Peter Mosman Classic (520m).

The 2017 series has attracted some of the best young pups from interstate and NSW, with the current favourite with most bookmakers being Up Hill Jill.

The daughter of Premier Fantasy and Where's Demonica has been knocking on the door of a big win for quite some time, having already finished second in the Group 1 National Futurity and the Group 1 Sapphire Crown.

The winner of the race will add their name to the honour roll which stretches back to 1952 when the race, then run as the Bi-annual Classic, was won by Robin Buchanan.

Since that time it has been taken out by some of the best greyhounds to grace the race track such as Fine Earl (1957), Promises Free (1982), Acacia Park (1983), Brother Fox (1985), Solve The Puzzle (1998), Surf Lorian (2004), Xylia Allen (2013), Bessy Boo (2014) and Fernando Bale (2015).

The most recent edition of the race was won by Buck Forty who collected the title for Victoria for the fifth time in six years.

Want some free bets to place on the Peter Mosman Classic? Check out the free bet offers exclusive to readers of Australian Racing Greyhound.


Notice: Trying to get property of non-object in /home/australianracinggreyhound/public_html/wpress/wp-content/plugins/Odds-Compare/Views/odds_table/odd_single.php on line 31

Notice: Trying to get property of non-object in /home/australianracinggreyhound/public_html/wpress/wp-content/plugins/Odds-Compare/Views/odds_table/odd_single.php on line 36

Notice: Trying to get property of non-object in /home/australianracinggreyhound/public_html/wpress/wp-content/plugins/Odds-Compare/Views/odds_table/odd_single.php on line 37

Notice: Trying to get property of non-object in /home/australianracinggreyhound/public_html/wpress/wp-content/plugins/Odds-Compare/Views/odds_table/odd_single.php on line 39

Notice: Trying to get property of non-object in /home/australianracinggreyhound/public_html/wpress/wp-content/plugins/Odds-Compare/Views/odds_table/odd_single.php on line 42

Notice: Trying to get property of non-object in /home/australianracinggreyhound/public_html/wpress/wp-content/plugins/Odds-Compare/Views/odds_table/odd_single.php on line 57


Notice: Trying to get property of non-object in /home/australianracinggreyhound/public_html/wpress/wp-content/plugins/Odds-Compare/Views/odds_table/odd_single.php on line 67
- Race

Notice: Trying to get property of non-object in /home/australianracinggreyhound/public_html/wpress/wp-content/plugins/Odds-Compare/Views/odds_table/odd_single.php on line 68


Notice: Trying to get property of non-object in /home/australianracinggreyhound/public_html/wpress/wp-content/plugins/Odds-Compare/Views/odds_table/odd_single.php on line 69

Class:
Notice: Trying to get property of non-object in /home/australianracinggreyhound/public_html/wpress/wp-content/plugins/Odds-Compare/Views/odds_table/odd_single.php on line 70


Notice: Trying to get property of non-object in /home/australianracinggreyhound/public_html/wpress/wp-content/plugins/Odds-Compare/Views/odds_table/odd_single.php on line 72

Track Rating:
Notice: Trying to get property of non-object in /home/australianracinggreyhound/public_html/wpress/wp-content/plugins/Odds-Compare/Views/odds_table/odd_single.php on line 73


Notice: Trying to get property of non-object in /home/australianracinggreyhound/public_html/wpress/wp-content/plugins/Odds-Compare/Views/odds_table/odd_single.php on line 75
10:00am

Notice: Trying to get property of non-object in /home/australianracinggreyhound/public_html/wpress/wp-content/plugins/Odds-Compare/Views/odds_table/odd_single.php on line 102


Notice: Trying to get property of non-object in /home/australianracinggreyhound/public_html/wpress/wp-content/plugins/Odds-Compare/Views/odds_table/odd_single.php on line 102
m

Notice: Trying to get property of non-object in /home/australianracinggreyhound/public_html/wpress/wp-content/plugins/Odds-Compare/Views/odds_table/odd_single.php on line 105
m

Notice: Trying to get property of non-object in /home/australianracinggreyhound/public_html/wpress/wp-content/plugins/Odds-Compare/Views/odds_table/odd_single.php on line 107
Sunday 8:38am
NA
$300
$500
$150
$501
$100
£30

Notice: Trying to get property of non-object in /home/australianracinggreyhound/public_html/wpress/wp-content/plugins/Odds-Compare/Views/odds_table/odd_rows_section.php on line 10

Warning: Invalid argument supplied for foreach() in /home/australianracinggreyhound/public_html/wpress/wp-content/plugins/Odds-Compare/Views/odds_table/odd_rows_section.php on line 10

UP HILL JILL (6) looks poised to finally break through for a deserved group 1 in this race. Not drawn ideally, but she has plenty of determination and with a clean start I expect her to be punching up towards the lead. Can run around the 29.60 mark on the bunny which she probably needs to do to win, but she is a class animal and I expect a big run from her in the final.
SET TO STORM (8) was a commanding 29.63 winner here last start off box seven and has drawn box eight here tonight. She has a good record from outside boxes, but she will need to explode from the traps in order to get across and get a clear run at them in the final. However, if she can repeat her 5.41 first section last week she is going to be right up there in the early stages and can put in a bold performance.
MISTER TWISTER (5) is racing in great fashion at the moment – has a good mix of speed and strength but will need a clear run early after coming up with box five.
LUCKY CHAP (4) holds a blistering 29.56 personal best over the track and trip – but there will be plenty of pressure on in this race so he will need to get out under the lids from the middle draw.
YANKEE'S ETHICS (7) is a big price, but he is probably worth an each-way ticket. Not blessed with early speed but he is boxed to get a nice run into the race and he has a big motor when he hits the ground.