2017 Group 2 Launching Pad – free tips and odds comparison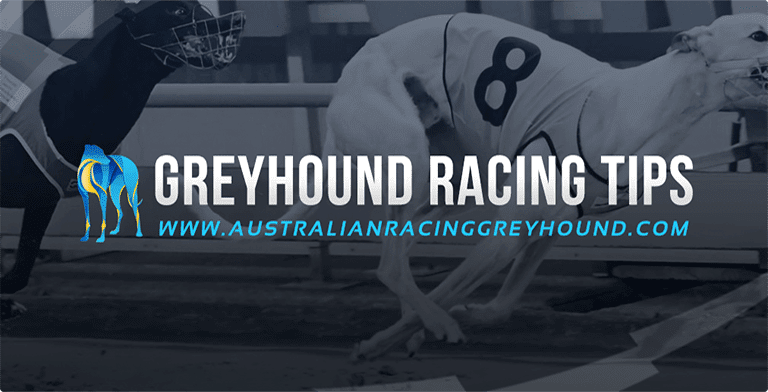 THE Group 2 Launching Pad will command the greyhound racing spotlight this Thursday, with some of the best youngsters in the state vying for the $150,000 winner's cheque.

The favourite with most bookmakers to win the final is the Steve and Kerri White-trained Suffragette which scored a commanding semi-final win in fast time last week. The daughter of Sh Avatar and Ebby Miss will have to overcome box six to salute, but has the class to do so and only needs some luck in running.

"We've always targeted her to be at her peak for the final," Steve White told GRV following the semi-final win.

"She ran 29.57 at her first go at the track so she's improved about four lengths on that run, and ran what I thought she'd run last week before she found trouble.

"Her box manners have improved and she's getting stronger, though she does have a habit of turning in a bad run every now and again but she's been pretty good in her last four starts."

The Group 2 Launching Pad is race six at Sandown Park this Thursday night and is set to jump at 8.52pm.

Planning on having a bet on the Launching Pad? Load up on free bets exclusive to readers of Australian Racing Greyhound.


Notice: Trying to get property of non-object in /home/australianracinggreyhound/public_html/wpress/wp-content/plugins/Odds-Compare/Views/odds_table/odd_single.php on line 31

Notice: Trying to get property of non-object in /home/australianracinggreyhound/public_html/wpress/wp-content/plugins/Odds-Compare/Views/odds_table/odd_single.php on line 36

Notice: Trying to get property of non-object in /home/australianracinggreyhound/public_html/wpress/wp-content/plugins/Odds-Compare/Views/odds_table/odd_single.php on line 37

Notice: Trying to get property of non-object in /home/australianracinggreyhound/public_html/wpress/wp-content/plugins/Odds-Compare/Views/odds_table/odd_single.php on line 39

Notice: Trying to get property of non-object in /home/australianracinggreyhound/public_html/wpress/wp-content/plugins/Odds-Compare/Views/odds_table/odd_single.php on line 42

Notice: Trying to get property of non-object in /home/australianracinggreyhound/public_html/wpress/wp-content/plugins/Odds-Compare/Views/odds_table/odd_single.php on line 57


Notice: Trying to get property of non-object in /home/australianracinggreyhound/public_html/wpress/wp-content/plugins/Odds-Compare/Views/odds_table/odd_single.php on line 67
- Race

Notice: Trying to get property of non-object in /home/australianracinggreyhound/public_html/wpress/wp-content/plugins/Odds-Compare/Views/odds_table/odd_single.php on line 68


Notice: Trying to get property of non-object in /home/australianracinggreyhound/public_html/wpress/wp-content/plugins/Odds-Compare/Views/odds_table/odd_single.php on line 69

Class:
Notice: Trying to get property of non-object in /home/australianracinggreyhound/public_html/wpress/wp-content/plugins/Odds-Compare/Views/odds_table/odd_single.php on line 70


Notice: Trying to get property of non-object in /home/australianracinggreyhound/public_html/wpress/wp-content/plugins/Odds-Compare/Views/odds_table/odd_single.php on line 72

Track Rating:
Notice: Trying to get property of non-object in /home/australianracinggreyhound/public_html/wpress/wp-content/plugins/Odds-Compare/Views/odds_table/odd_single.php on line 73


Notice: Trying to get property of non-object in /home/australianracinggreyhound/public_html/wpress/wp-content/plugins/Odds-Compare/Views/odds_table/odd_single.php on line 75
10:00am

Notice: Trying to get property of non-object in /home/australianracinggreyhound/public_html/wpress/wp-content/plugins/Odds-Compare/Views/odds_table/odd_single.php on line 102


Notice: Trying to get property of non-object in /home/australianracinggreyhound/public_html/wpress/wp-content/plugins/Odds-Compare/Views/odds_table/odd_single.php on line 102
m

Notice: Trying to get property of non-object in /home/australianracinggreyhound/public_html/wpress/wp-content/plugins/Odds-Compare/Views/odds_table/odd_single.php on line 105
m

Notice: Trying to get property of non-object in /home/australianracinggreyhound/public_html/wpress/wp-content/plugins/Odds-Compare/Views/odds_table/odd_single.php on line 107
Sunday 10:21am
NA
$300
$500
$150
$501
$100
£30

Notice: Trying to get property of non-object in /home/australianracinggreyhound/public_html/wpress/wp-content/plugins/Odds-Compare/Views/odds_table/odd_rows_section.php on line 10

Warning: Invalid argument supplied for foreach() in /home/australianracinggreyhound/public_html/wpress/wp-content/plugins/Odds-Compare/Views/odds_table/odd_rows_section.php on line 10

SUFFRAGETTE (6) is the clear top pick after recording a sensational 29.35 semi-final victory last week. On that occasion she posted a flying first sectional and a repeat would see her lead again on Thursday night. If she gets out in front she will be carving out some serious time and it will be hard for her rivals to catch her.
SHANTUI (7) is a big boy but he is better than his form reads. Not the fastest beginner but if he can come out on terms he should get a nice run into the race on the outside of the favourite. If he can get a sit one or two off the leaders around the first time I would expect him to be too strong.
ZIPPY DAPH (2) showed brilliant speed when leading all the way in 29.64 last week. The inside draw suits and puts her right in contention.
PRINCESS POUT (3) ran a massive race when runner up last week behind Suffragette – she can be tardy out of the boxes but if she finds a nice spot in running she can run a big race.
ORONSAY (5) is already a group winner and she was terrific when winning her semi-final last week in 29.64. She also has the pace to lead but box five makes things tough.
HE'S LOADED (1) has been racing well without winning of late and appears perfectly drawn in the rails alley. One for the wider exotics.
ZIPPING BRONZE (4) is a fast dog on his night, but he will need to avoid interference early to give himself any chance of winning.
ZIPPING HOOCH (8) is another with stacks of ability – but it's a bit hard to know what he'll produce from a wide alley against this class of greyhound.
SUGGESTED BET: Place bet on Shantui at $3.20 with Crownbet