Group 3 Nowra Summer Puppy Classic – free tips & odds comparison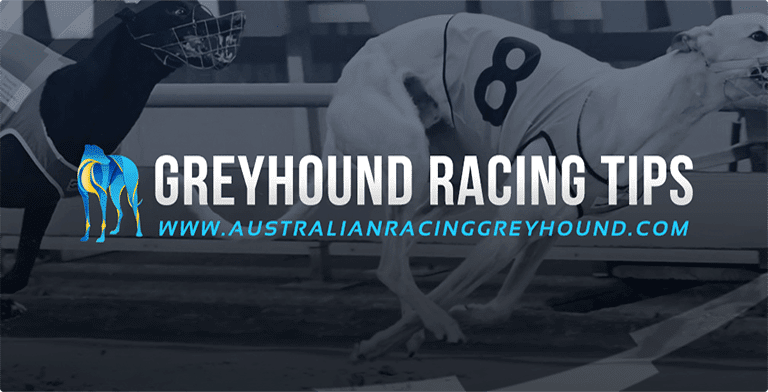 THE final of the Group 3 Nowra Summer Puppy Classic (520m) will be run and won this Monday afternoon, featuring some talented chasers whelped between January 1 and June 30, 2015.

All of the youngsters in the series were nominated as puppies, with a $100 nomination fee paid up prior to 12 months of age to make them eligible for the $25,000 to the winner event.

Donna Campbell looks to have a firm grip on the feature in 2017, putting the polish on Tiempo Dinero, La Chica Pequena and Big Black – all of which are from the handy El Grand Senor x Time And Money litter.

The race always attracts quality greyhounds, with last year's winner Megsie Marble getting within 0.05 seconds of Aphorism's track record in both her heat and the final.

Who will win the race this year? With a cracking line-up, we check out the main chances heading into the decider to help you pick the winner.

Want to have a bet on the Summer Puppy Classic? Be sure to check out our free bets exclusive to readers of Australian Racing Greyhound.


Notice: Trying to get property of non-object in /home/australianracinggreyhound/public_html/wpress/wp-content/plugins/Odds-Compare/Views/odds_table/odd_single.php on line 31

Notice: Trying to get property of non-object in /home/australianracinggreyhound/public_html/wpress/wp-content/plugins/Odds-Compare/Views/odds_table/odd_single.php on line 36

Notice: Trying to get property of non-object in /home/australianracinggreyhound/public_html/wpress/wp-content/plugins/Odds-Compare/Views/odds_table/odd_single.php on line 37

Notice: Trying to get property of non-object in /home/australianracinggreyhound/public_html/wpress/wp-content/plugins/Odds-Compare/Views/odds_table/odd_single.php on line 39

Notice: Trying to get property of non-object in /home/australianracinggreyhound/public_html/wpress/wp-content/plugins/Odds-Compare/Views/odds_table/odd_single.php on line 42

Notice: Trying to get property of non-object in /home/australianracinggreyhound/public_html/wpress/wp-content/plugins/Odds-Compare/Views/odds_table/odd_single.php on line 57


Notice: Trying to get property of non-object in /home/australianracinggreyhound/public_html/wpress/wp-content/plugins/Odds-Compare/Views/odds_table/odd_single.php on line 67
- Race

Notice: Trying to get property of non-object in /home/australianracinggreyhound/public_html/wpress/wp-content/plugins/Odds-Compare/Views/odds_table/odd_single.php on line 68


Notice: Trying to get property of non-object in /home/australianracinggreyhound/public_html/wpress/wp-content/plugins/Odds-Compare/Views/odds_table/odd_single.php on line 69

Class:
Notice: Trying to get property of non-object in /home/australianracinggreyhound/public_html/wpress/wp-content/plugins/Odds-Compare/Views/odds_table/odd_single.php on line 70


Notice: Trying to get property of non-object in /home/australianracinggreyhound/public_html/wpress/wp-content/plugins/Odds-Compare/Views/odds_table/odd_single.php on line 72

Track Rating:
Notice: Trying to get property of non-object in /home/australianracinggreyhound/public_html/wpress/wp-content/plugins/Odds-Compare/Views/odds_table/odd_single.php on line 73


Notice: Trying to get property of non-object in /home/australianracinggreyhound/public_html/wpress/wp-content/plugins/Odds-Compare/Views/odds_table/odd_single.php on line 75
10:00am

Notice: Trying to get property of non-object in /home/australianracinggreyhound/public_html/wpress/wp-content/plugins/Odds-Compare/Views/odds_table/odd_single.php on line 102


Notice: Trying to get property of non-object in /home/australianracinggreyhound/public_html/wpress/wp-content/plugins/Odds-Compare/Views/odds_table/odd_single.php on line 102
m

Notice: Trying to get property of non-object in /home/australianracinggreyhound/public_html/wpress/wp-content/plugins/Odds-Compare/Views/odds_table/odd_single.php on line 105
m

Notice: Trying to get property of non-object in /home/australianracinggreyhound/public_html/wpress/wp-content/plugins/Odds-Compare/Views/odds_table/odd_single.php on line 107
Wednesday 11:14pm
$200
$140
$500
$150
$501
$100
$502

Notice: Trying to get property of non-object in /home/australianracinggreyhound/public_html/wpress/wp-content/plugins/Odds-Compare/Views/odds_table/odd_rows_section.php on line 10

Warning: Invalid argument supplied for foreach() in /home/australianracinggreyhound/public_html/wpress/wp-content/plugins/Odds-Compare/Views/odds_table/odd_rows_section.php on line 10

BIG Black (8) showed his class with a slick 29.92 heat victory last week – with a repeat performance sure to see him go close to winning the feature. The black dog can handle a wide draw and should get every chance with a slow beginner drawn on his direct inside. If he can find a nice spot within a couple of lengths from the leader through the first turn I would expect him to be too strong in the run to the line.
Tiempo Dinero (3) looks the obvious danger – he has enough pace to put himself in a prominent position early and could run a cheeky race. He won his heat last week in 30.10 which was a good effort at his debut over the track and trip.
La Chica Pequina (6) reeled off a blistering 4.33 early last week when leading to score in 30.38 – the late stages will be a query but if she can show the same speed she should be in this race for a long way.
Tiny Terror (1) is better than her recent form reads – she has been racing some top greyhounds such as Your Shout Punk, Wild Water and Pantera Nera – the latter two having recently contested the Group 2 Maitland Cup. She hasn't really begun that well at Nowra thus far, but if she happens to time the start she can reel off some breathtaking sectionals and put herself in contention.
Panel Beater (7) is a regally bred pup with a big engine, however he can be tardy at box rise and he is probably better suited closer to the rails.