A favour for a mate could turn into a $500k win with Oh Oh Range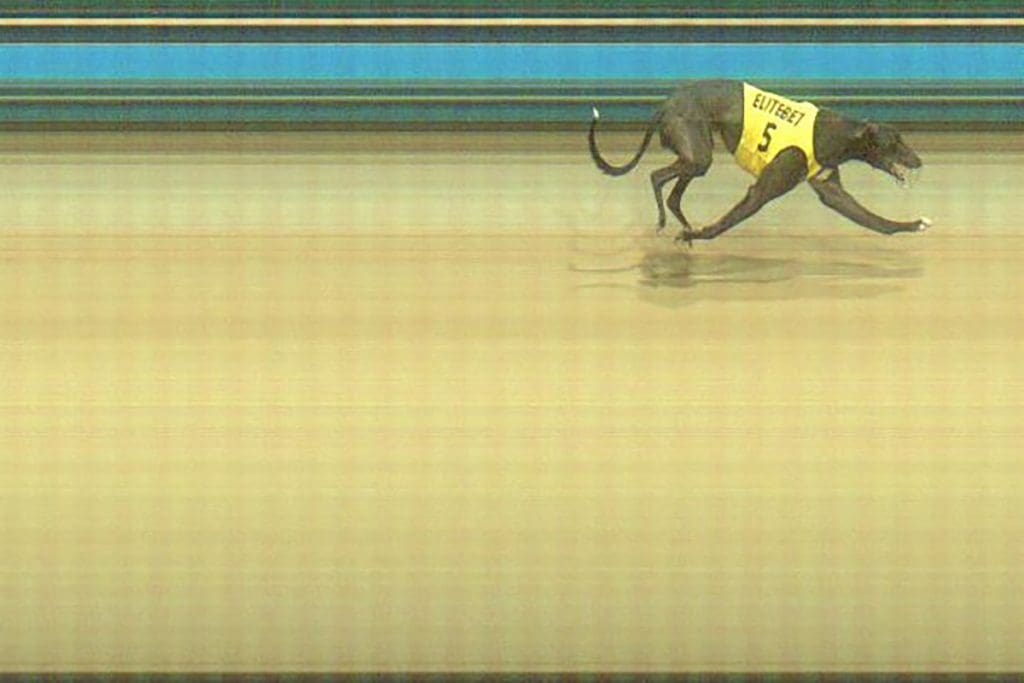 What started as a favour for a good mate could end in Dave Irwin picking up a winners' cheque worth half a million dollars tonight.
But good things can indeed come to those who help others, with Irwin to oversee Oh Oh Range from box two in the $575,000 final of the 715 at Newcastle tonight.
Irwin has taken on the fast developing two-year-old from Queensland trainer Ned Snow, who called his mate for a favour.
That was after south-east Queensland greyhound tracks were put out of operation by the devastating floods from earlier this year.
And Irwin has worked his magic on the young stayer who won his heat in an impressive 41.42 seconds, seven lengths ahead of Jason Magri's Collinda Lady.
But a knowledgeable and experienced trainer like Irwin is not getting too carried away with his chaser who has been given a $5 winning chance by Bet365 for the world's richest greyhounds staying race.
Miss Ezmae has box one for Raymond Smith, and she is the $2.80 favourite for the event which – as the title implies – is over 715m
"Not really. It's not his track. He likes a big track," Irwin told australianracinggreyhound.com when asked if he was confident about Oh Oh Range's chances tonight.
"His trials at Grafton have been fantastic, and Maitland and Bulli.
"Those tracks are his go. He's only 33kg and he's a tall, lanky dog. He just starts to wind up on the smaller tracks, and then he's got a turn coming up.
"He handles them OK, but when you put a dog in front of him he's not as elusive."
Oh Oh Range ran the best heat time at The Gardens last Saturday night, but Irwin said his inexperience and preference for bigger tracks will be decent obstacles.
"He's only a pup – he's only just over two years old. He's had 19 starts, but we had to put him over this distance because he was getting bashed around on the shorter courses," he said.
"So you've got to weigh it up – is he too young? Or do we keep putting him in 520m races where he'll keep getting bashed and it dents his confidence?
"So with that inexperience he's really got to lead. He's got to be up there and it's going to be pretty hard for him to lead because the bitch in the one will nearly lead.
"And you've got Frank Hurst's dog (Sound Of Silence) who has plenty of early pace. Jarick Bale is an old-timer and he knows what to do.
"So he's going to have to be in clean and get straight up there to have much of a chance."
Irwin was happy to help his good mate and fellow experienced trainer Snow when the floods ravaged south-east Queensland.
"Ned asked me to take him and get a bit of work into him," Irwin said.
"They couldn't even trial him anywhere – they had nowhere for him to go. Albion Park was out and Capalaba was out.
"Straight after this race he'll go back to Queensland for the staying races up there.
"He's just a good mate of mine, Ned, and he asked me to do him a favour. That's what you do, don't you?"
Despite Irwin playing down Oh Oh Range's chances, he conceded he has thought of winning such a lucrative race, and the two-year-old is in with a good shot if everything goes to plan.
"It'd be lovely to win it, but it's a tough ask. He's fit and well, and if he does everything right he can win it," he said.
"But he's got to do everything right. In his win last week he did everything right. He began good and got straight on the bunny. There was nothing in front of him.
"You wouldn't call them lesser dogs, but there are more good dogs in the final. So you can't afford to do one little thing wrong.
"Otherwise a good dog will take advantage of that."
Nowadays, Irwin only trains a small number of dogs because he loves doing it.
He doesn't do it for the money.
"I do it for nourishment now, not punishment. I've only got three or four," he said.
"If I get one to go to town well that's good. If not, we just poke around Grafton and Casino.
"I've got six acres here. The beauty of Grafton is I can slip on the track every day except for race day.
"There's a good spot to swim with them down the river where the horses go. We've got a good mate there who rows a boat, and we put them in the water."
Oh Oh Range will have no shortage of supporters trackside tonight.
"The owner (Glen Munro) is flying down from Gympie; Ned's going to come down," Irwin said.
"I've got five grandkids going, my daughter and her husband. There are probably 20 of them going."
Like Irwin, his grandkids have quickly learned to be generous with their time in the way they help out their grandad with his greyhounds.
"Whenever they come up for a holiday they're straight down to the kennels," he said.
"They give me a hand to walk them, they do their beds and help out with food.
"I've got grandkids who are six and seven. But from three and four years old they always wanted to grab a dish and put it in front of the dogs.
"It's good. It's a real family affair."
Oh Oh Range's Odds
Race 10 –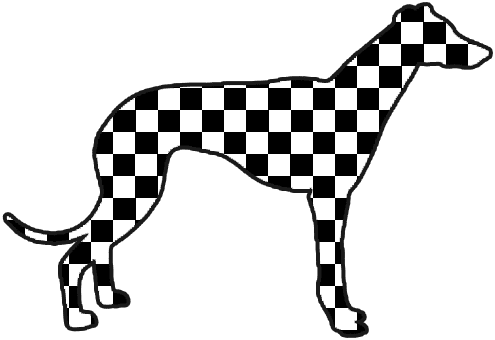 Oh Oh Range (2)
Form: 311321 | Career: 19: 6-2-5 | Trainer: Dave Irwin
Similar Greyhound Racing News