ACT determined to fight after introduction of ban legislation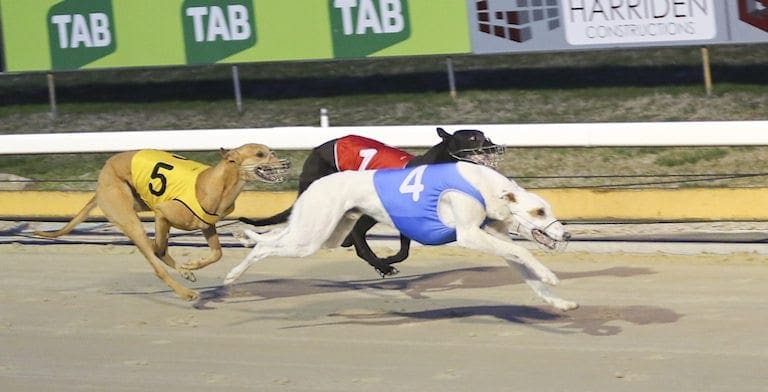 THE Canberra Greyhound Racing Club has vowed to continue its fight against a ban on the sport after legislation to end greyhound racing in the capital was introduced into the ACT Legislative Assembly on Thursday.
The legislation was introduced by ACT Attorney-General and Minister for Regulatory Services, Gordon Ramsay, and will outlaw the racing and trialling of greyhounds in Canberra from April 30, 2018.
If the law passes, breeding, ownership and training of greyhounds to race in other jurisdictions, such as NSW, will be permitted, however strict new guidelines will be implemented to protect the dogs.
The legislation proposes a penalty of up to $15,000 or a year in jail for anyone caught racing greyhounds illegally.
Shockingly, the club was only informed the legislation would be introduced into parliament by email at 5.47pm the night before, with CGRC spokesman Kel Watt slamming the move.
"It typifies the way the government have dealt with us," Watt told Australian Racing Greyhound.
"The letter was deliberately sent after work hours, thankfully our staff work late and were able to alert us.
"They sent it so late because they didn't want us to be able to engage with them about it or go to the media."
The ACT ban originated when former NSW Premier Mike Baird announced his plans to outlaw greyhound racing in the state back in July 2016.
Despite the NSW ban being overturned, the ACT government remains steadfast in its decision to criminalise greyhound racing in Canberra, which has just one track.
Ramsay has previously made comment that 94 per cent of dogs that raced in Canberra were from NSW where live baiting and wastage had thrown the industry into the spotlight.
"This community will not accept the risk that these documented and acknowledged failures in NSW could come here," Ramsay said.
"And our examination of greyhound racing in the ACT showed conclusively that if we allow the industry to continue, we will be taking that risk."
Ramsay's comments were made despite the Canberra greyhound industry having a pristine record surrounding animal welfare and integrity breaches in close to four decades of operation.
The Club is now pursuing a range of actions, including legal, to get the legislation thrown out before it comes into effect, believing a ban could have a negative effect on countless industries around the nation.
"We must fight because it sets a horrible precedent," Watt said.
"If the ACT government can shut down greyhound racing in Canberra because of what they believe has gone on in NSW then it sets a state precedent for any state government to shut down any industry not based on what has gone on in their own borders, but based on what may or may not have gone on elsewhere."

The government's transition package will be extended under the proposed legislation to September 30, with deadlines for the applications June 30.
The $1 million package offers training to re-skill workers and participants as well as financial support, counselling and other types of non-interest loans to people formerly employed by the industry.
Watt has previously condemned the government's package, telling Australian Racing Greyhound the amount on offer from the government is grossly inadequate.
"We estimate that fair compensation would need to be between $20 and $30 million," Watt said.
"If your property is taken away by the government you have to be compensated fairly. We still have 10 years on our lease, all of our infrastructure, race fields income, people have jobs – all of these things are being taken away.
"The government is being particularly mean about providing compensation. They have excluded people living in NSW who are going to be affected.
"The NSW border is only five minutes away from the track, so we have staff members and participants who live 10 minutes away from the track and the government isn't proposing to provide any support for them.
"If they give us the funds we are entitled to it will enable us to be in charge of our own destiny which could include building a new track at Queanbeyan."
Watt said there is support growing for the industry within the local community which he says is needed as the sport readies itself for battle against the government.
"The Canberra community has slowly but surely got the message. We've gone from a position of not getting a single column inch or air time on radio, to now being able to put our position forward and have people understand it.
"Now the community is a lot more supportive than they were before – they know that greyhound racing exists, that we have high animal welfare standards and all about our contribution to Canberra and the economy.
"Most importantly they can see that what the government is doing to us is simply unfair."
In order to show the local community supports greyhound racing, the Canberra Club recently joined forces with ACT Shadow Minister for Gaming and Racing Mark Parton and have syndicated a greyhound which is currently in pre-training.
"We wanted to prove that greyhound racing is not out of line with community values," Watt explained.
"We gave ourselves 36 hours to syndicate the dog to 19 people who have never been involved in greyhound racing – but all the spots were gone in less than an hour."
The dog will be trained by local trainer Leslie Hannaford and the Syndicate Manager is Tanya Priestly.
The club is currently holding a poll with 2cc.net.au and have urged everyone to have their say by clicking on the link and selecting your favourite name from the list of options.
More Greyhounds News