GRNSW Stewards Put Iwanyk On Notice Over Red Shilling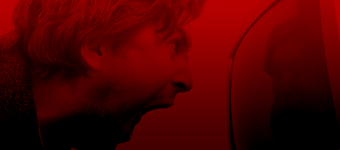 Further proof today that NSW has well and truly cemented itself as the only state authority taking racing integrity, transparency and protection for the punter seriously.
After Red Shilling's abysmal performance in the Chairmans Cup final at Wentworth Park, GRNSW Stewards had the greyhound vetted, which revealed a injury to the nearside shoulder and chest region. The greyhound was stood down for 10 days due to the injury and trainer Troy Iwanyk was questioned over the run.
Iwanyk's defence over the run was that the "different travel arrangements from last week to this week along with the injury sustained to the greyhound this evening may have contributed to the greyhounds below best performance". Given the vet had found an injury GRNSW Stewards decided to take no further action on the run.

This is where it gets interesting. Iwanyk must've obviously arranged a veterinary clearance to allow Red Shilling to be nominated for the Sydney Cup heats and Red Shilling subsequently took her place in the heats the following Saturday.
Again Red Shilling went terrible and did the punters cash cold, starting a short favourite.
GRNSW Stewards hauled Iwanyk in again, but this time there was no injury found by the track vet to help with defence of such a poor run. Iwanyk cleverly suggested that Red Shilling "appeared to be racing tired tonight after a long preparation" and that "the difficulties associated with the travel from Western Australia to Sydney for this series and thought this may have played a part for the greyhounds sub par performances".
Even more cunningly Iwanyk avoided a fail to chase ticket for Red Shilling by stating to GRNSW Stewards that he "intended to get the greyhound home midweek and examined by their Veterinarian before deciding on any future performances". Iwanyk further stated "that the greyhound would be returned to Western Australia following its poor performance".
The ruse worked as GRNSW decided for the second time in as many weeks to take no further action.
Not surprisingly, Iwanyk has again nominated Red Shilling to contest a 720m event this weekend at Wentworth Park.
The surprising and quite commendable thing is that GRNSW have not only taken action on that nomination but they've also communicated that to the public. Let me spell that for you GRV – C..O..M..M..U..N..I..C..A..T..I..O..N.
Greyhound Racing NSW Stewards today took the unprecedented action of questioning Iwanyk regarding the nomination of Red Shilling for Wentworth Park this Saturday night. This in itself is evidence that GRNSW Stewards under Clint Bentley are head and shoulders above the rest, taking proactive approaches to situations rather than merely reacting and then trying to hide the outcomes away from the public.
GRNSW Stewards reported that in his defence Iwanyk said that "it had been intended to return the dog to WA as stated, however it had qualified as second reserve for the final of the Sydney Cup and he elected to remain in Sydney to start in the race in the event of being afforded the opportunity". In the event that he did not secure a run in the Cup final, Iwanyk elected to nominate for the lower grade event, for which Red Shilling was eligible.
Funnily though, Iwanyk is now using the long stay in Sydney as positive toward Red Shilling's chances this weekend rather than a negative as he had done at the past two inquiries. Iwanyk added that "having been in NSW for three weeks, Red Shilling will hopefully have settled better and will perform to the best of its ability on Saturday night".
GRNSW then advised Iwanyk that Red Shilling will undergo a full veterinary examination on Saturday night before being allowed to fulfill its engagement, and you can bet if she as much as loses a length without interference a 28 day fail to chase ticket won't be far away.
Again, NSW has demonstrated that under the new leadership in that state, they are prepared to operate with a professionalism and a proactive common sense approach that we have only come to expect from thoroughbred racing stewards.
It'll be a cold day in hell before we see a similar demonstration of not only this level of transparency, but also the same levels of communication from those down at Greyhound Racing Victoria.
More Greyhounds News