Australian Greyhound Of The Year Awards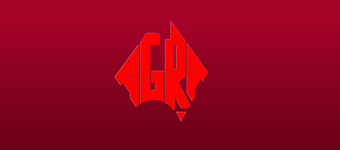 The Australian Greyhound Racing Association and the NSW GBOTA will combine to host the Sky Channel Greyhound Of The Year function and the AGRA Hall of Fame inductions at Sydney's Sheraton on the Park on Friday evening 3rd April 2009.
Chinatown Lad, El Galo and Fallen Zorro are the finalists in the premier award, the Sky Channel 2008 Australian Greyhound Of The Year. El Galo was Australia's dominant sprinter in 2008 while Chinatown Lad and Fallen Zorro were the darlings of the AGRA Group Racing distance calendar.
AGRA Executive Officer, Brenton Scott, said the Australian Greyhound Of The Year had now cemented its place as the ultimate tribute to excellence for an individual greyhound.

"Ten years ago, one was left to speculate as to Australia's best by comparing individual State based Greyhounds Of The Year," explained Mr Scott.
"The AGRA award has removed all of that speculation… it truly determines the Nation's best performer in a given year."
The Australian Greyhound Of The Year will be complemented by the following awards: Australian Trainer of the Year Australian Stud Dog of the Year Australian Brood Bitch of the Year AGRA Run of the Year
AGRA is delighted to have Sky Channel on board as the sponsor of the premier Award and the gala function itself.
"The Australian Greyhound Of The Year had a humble beginning as a studio presentation back in 2002 but from day one Sky Channel has backed AGRA in its ongoing efforts to make this Australian greyhound racing's most significant night of recognition," said Mr Scott.
In addition to the Australian Greyhound Of The Year Awards, major inductions to the AGRA's expanded Hall of Fame will be made for the first time.
Inductions will be made in the following categories:
Stud Dog
Brood Bitch
Trainers
Breeders
Administrators
Associates
AGRA President, Bill Mangafas, described the enhancement of the AGRA Hall of Fame as a major step in the development of the Nation greyhound racing profile.
"AGRA has done a wonderful job in acknowledging the finest greyhounds of the past but the expanded Hall of Fame takes on much wider responsibility," said Mr Mangafas.
"The inductees to be announced on April 3, 2009 have made brilliant contributions to our Industry and AGRA is very proud to be able to acknowledge this in such an appropriate way.
Tickets to the Sky Channel's Australian Greyhound Of The Year Awards and AGRA Hall of Fame inductions are still available. The evening will commence at 6.30pm for seating by 7pm.
A magnificent three course meal, inclusive of fine wine and beer, will be complemented by excellent entertainment. The cost of the ticket is $130 per head and bookings will be taken until close of business on Monday, March 30, 2009 at the office of the NSW GBOTA. Phone Stephanie on (02) 9649 7166.
More greyhound news