Goodesy Gets AGRA's September Run Of The Month Award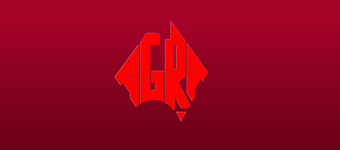 AGRA's Run of the Month for September 2009 has been awarded to exciting young New South Wales sprinter Goodesy.
After a series of outstanding performances that has seen the young Collision chaser undefeated in seven races, his sixth win at Richmond over the 535 on September 18 saw him return a brilliant run of 30.33. Goodesy won by the hollow margin of 11 and a quarter lengths in the Sky Racing Stake.
The win was an another outstanding performance from this very exciting youngster that has taken all before since he commenced racing the 12th of August with a maiden win at Bulli in 26.42 only 1/100th slower than the best of the night for the 472 metre journey.

His next starts both over 472 at Bulli produced faster times on both occasions he went 26.38 and 26.28. His next start at Appin up the straight over the 366 metres produced a win in a fast 20.70.
It was back to Bulli for yet another brilliant win this time in the fastest recorded of the night and his best so far 26.21, he won by the amazing margin of eleven lengths.
Since his Run of the Month he has recorded another 535 win at Richmond running 30.38 winning by eight lengths. Goodesy is probably the hottest pup in the country at the moment and he has hit form at the right time.
Goodesy is a Black dog whelped November 2007 by Collision from Frosty Fruits (Just The Best x Reckless Abandon). He is raced by R Barwick & P Pittorino and trained by John Finn. Goodesy has raced seven times for as many wins and his stake earnings stand at $7,310.
As usual there were some outstanding runs recorded in September with fast times on both city and country circuits all over Australia. As always it was a difficult decision coming up with the AGRA Run of the Month for September, but the up and coming star youngster Goodesy got the nod for a series of outstanding runs and one in particular performance at Richmond.
AGRA congratulates owners R Barwick & P Pittorino, trainer John Finn and Goodesy on being judged the AGRA Run of the Month for September 2009. He join's last month's winner Sand Burner, Mutt Lange, Forty Twenty (2) Dyna Forte, Taipan Bale, Eluthra, and the January winner Scull Murphy as this year's AGRA Runs of the Month for 2009.
Editors Note
Being as this is a Run Of The Month award and should only be based one single run, not seven of them; connections of Domino Vitali can feel justifiably upset after their chaser broke a two year old track record at Bulli on the 16th September 2009 and the run went practically unnoticed.
For the record Domino Vitali ran 28.73 for the Bulli 515m journey taking nearly a length off Princess Bale's previous record of 28.79 set on 30th September 2007.
More Greyhounds News