Greyhound Racing Tips For Thursday 3rd December 2009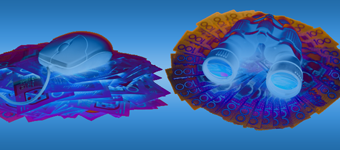 Greyhound Racing Tips for Thursday 3rd December 2009 with Tips tonight from Sandown Park (Victoria), Dapto (New South Wales), Albion Park (Queensland), Angle Park (South Australia) and Mandurah (West Australia).
If you haven't jumped on the bandwagon yet get yourself set up with an account at Sportsbet. By using the Sportsbet Promo Code 27110 you can get yourself up to $200 in free bets just by opening a new account.
The highlight of tonight's racing is the heats of the Group 1 Brisbane Cup featuring High Earner, Cindeen Shelby, Robo Raptor, Dashing Corsair, Lord Ducal and Mighty Albert amongst others. The group racing also continues with the semi finals of the Brian Johnstone Memorial at Angle Park. As usual we'll cover all the group greyhound racing action.

With tonights Greyhound Racing coming from Sandown Park (Victoria), Dapto (New South Wales), Albion Park (Queensland), Angle Park (South Australia) and Mandurah (West Australia), lets just recap our track advice for those tracks.
Sandown Park is considered one of the best two turn tracks in the country and plays reasonably fairly, although there is a slight bias towards railers and greyhounds on the speed.
Dapto is a track greyhounds either handle or they don't. Favouring early speed greyhounds over all distances, it is one of the few tracks in Australian Greyhound Racing where dogs can race extremely wide and still make ground. Look for greyhounds with exposed form on the track.
Albion Park was the first track in Australia to move to the finish-on lure system and it is definitely the better of the two Queensland TAB tracks. A lack of depth in a lot of races can cause upsets at Albion Park when favourites are over-rated or suffer interference. Tread warily when betting on the corner start 600m races; and the 700m races will often throw up odds-on favourites that have alot of weakness about them.
Angle Park is all about leading to the first corner, class dogs will knock up winning in South Australia as their is a definite lack of depth, even at higher grades. Again be wary of betting in 600m and 700m events at Angle Park as in many cases it is just the last throw of the dice for connections and there are very few genuine stayers.
Mandurah can be a punters graveyard, the 492m distance, 647m distance and the 302m distances are corner starts and even the 405m start is only a short run before the corner. Good beginners are decidedly advantaged as are the red boxes over all 3 shorter distances.
Sandown Greyhounds – Race 6 – Box 1 – Dentax Bale
Slow beginner Dentax Bale will need a little luck but has the draw to hunt up and keep making ground along the rail. With New Model or Bora Bale almost certain to lead Dentax Bale should be able to take a sit and come home over the top of them.
Sandown Greyhounds – Race 7 – Box 7 – Miss Fluffy
Miss Fluffy has always threatened to win a city race here at Sandown and went within inches of it last start after leading all the way to the shadows of the post and only just getting collared by Full Noise. Went from box 8 then and moves to box 7 tonight, a box from which she is unbeaten. Should lead again and deserves to get home.
Dapto Greyhounds – Race 7 – Box 1 – Rotakara Socks
The Ruth King trained Rotkara Socks should be winning this race comprehensively from box 1 based on her previous 30.16 win here 4 starts ago. Hasn't won since but did run 2nd in 26.68 at Bulli 2 starts ago from this box when handy all the way. Can run fast enough to lead and should make it hard for any to get around her.
Group 1 Brisbane Cup Heat 1 – Albion Park Greyhounds – Race 4 – Box 4 – Cindeen Shelby
Impossible to tip against Cindeen Shelby who has taken all before her. Won 3 Group 1 races in a row before being run out of the Melbourne Cup but made amends by winning the Melbourne Cup Consolation. Has raced here twice for just the one second but is probably going much better than that now. Should lead early and be too good.
Group 1 Brisbane Cup Heat 2 – Albion Park Greyhounds – Race 5 – Box 1 – Robo Raptor
Recent Lismore Cup winner lost no admirers in two races at Sandown during the Melbourne Cup series and pushed Turanza Bale all the way in his Melbourne Cup heat but just failed. Gets a good draw here and is a real up and comer and might be the one to watch during the series.
Group 1 Brisbane Cup Heat 3 – Albion Park Greyhounds – Race 6 – Box 2 – High Earner
High Earner looks the best of good things from box 2 here after missing the Melbourne Cup due to injury. Will have to overcome boom dog Mr Metz, but from box 2 if the he is right, he should just head to lead and increase the gap. If they bet even money, just keep tipping it on.
Group 1 Brisbane Cup Heat 4 – Albion Park Greyhounds – Race 7 – Box 1 – Vociferous
Recent Melbourne Cup winner Lord Ducal lines up here from box 4, but will find this a much harder task on a new track than his last three wins at Sandown where he knows every grain of sand. From the awkward draw he is a huge risk on a new track, so have to go with Vociferous who has won 5 of 8 starts here and has a perfect box 1 draw.
Group 1 Brisbane Cup Heat 5 – Albion Park Greyhounds – Race 8– Box 3 – Mighty Albert
New South Wales greyhound Mighty Albert earns a start in a Group 1 race here and after 23 wins from 45 starts, he has an undeniable chance. Has had an unconventional lead up for a Group 1 winning a heat and final at Lithgow before winning last in a heat at Goulburn. Did show what all the fuss is about last start running 30.01 at Wentworth Park and should do the same tonight.
Free $200 Bet At Sportsbet
Take advantage of our $200 Free Bet with Sportsbet. Just open a new account at Sportsbet from any of our links and you can be betting and winning for free on us. Use Sportsbet Free Bet Code 27110 when signing make sure your eligible for $200 in Free Bets.
Free $100 Bet At Iasbet
Sign up at Iasbet and use the Iasbet Promo Code ARG100 and you can get a Free $100 Bet on us. Just open a new Iasbet account from any of our links, use the Iasbet Bonus Code ARG100 when registering, deposit $50 and have a $50 bet, and your account will be credited with a $100 Free Bet with in 24 hours.
Australian Racing Greyhound Dog House (NTBBA – Greyhounds Never To Be Backed Again)
Me Boss (New South Wales)
Bikini Beach (Queensland)
Autumn Honey Bee (New South Wales)
Teaman Titch (Victoria)
Sculpted (South Australia)
Miss Opie (Victoria)
Australian Racing Greyhound Kennel (Greyhounds To Follow)
Monique's Doll (New South Wales)
Goodesy (New South Wales)
Pulp (New South Wales)
Billy Bobaggings (New South Wales)
Hurricane Luke (New South Wales)
Window Watcher (New South Wales)
More greyhound news