Sand Burner Named August Run Of The Month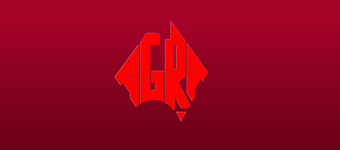 AGRA's Run of the Month for August 2009 has been awarded to New South Wales exciting middle distance performer Sand Burner for his brilliant performance in smashing the track record at Richmond over 535 on August 21 in the mixed grade Abcoe Distributors Stake.
The win was an impressive effort as Sand Burner was back in the ruck early in sixth position but worked his way into fourth, third then second before racing away in the straight to win by nine and half lengths in track record time of 30.17.
The record had stood since February 2008 to Western Land at 30.26 so to take a length and a half off the time standard it was quite an effort from the black dog by import Flying Penske. He went into the race in good form having won at Wentworth Park on August 10th in 30.17 after coming from last early to win racing away.

Sand Burner has always shown above average ability since he started racing in November 2008 with a win over the 535 at Richmond the place and distance of his track record this month. However after performing well in the early part of 2009 he suffered an injury at Sandown in March and only returned to racing at Maitland in early August.
Sand Burner is a Black dog whelped March 2007 by Flying Penske from Classy Creek (Rapid Journey x Sheza Swifty). He is raced by Helen Ivers and trained by Jason Mackay of Richmond Vale. Sand Burner has raced 14 times for nine wins and two placings and his stake earnings stand at $15,655.
As usual there were some outstanding runs recorded in August with fast times recorded on both city and country circuits all over Australia. As always it was a difficult decision coming up with the AGRA Run of the Month for August, but the up and coming Sand Burner got the nod for his recorded breaking performance at Richmond.
AGRA congratulates owner Helen Ivers, trainer Jason Mackay and Sand Burner on being judged the AGRA Run of the Month for August 2009. He join's last month's winner Mutt Lange, Forty Twenty (2) Dyna Forte, Taipan Bale, Eluthra, and the January winner Scull Murphy as this year's AGRA Runs of the Month for 2009.
More greyhound news