Azzopardi hoping Impulse Buy pays off in Australia Cup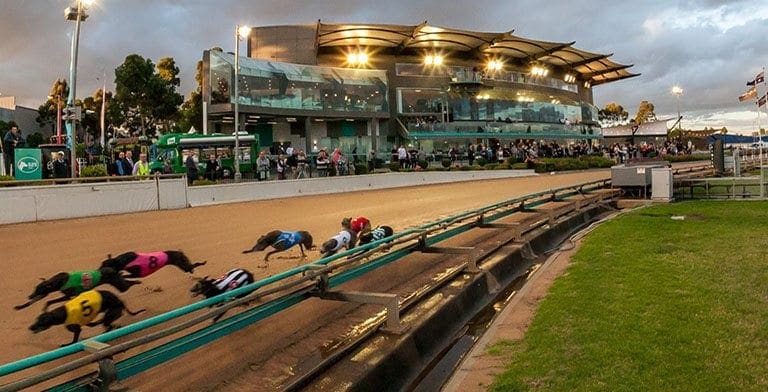 One-time apprentice jockey Emily Azzopardi jokes that she goes better at training greyhounds than she did riding racehorses.
Statistics alone certainly support the bubbly young mum's claim, although she never really had the opportunity to prove herself in the saddle.
Azzopardi was apprenticed to Kilmore trainers Lee and Shannon Hope when they incurred the wrath of stewards and were handed an enforced holiday from the thoroughbred game.
She'd had 20-odd race rides at the time for a couple of close second-placings but was still chasing an elusive first win when faced with a career crossroads.
"I'd been with horses for seven or eight years without a break, so I had to decide whether to go it alone, look for someone else (to work for) or take some time away," Azzopardi recalled.
"While I was deciding which way to go, I met (partner) Matt (Lanigan) and fell pregnant so if I was looking for a sign, that was it," she said.
Azzopardi had deviated from her bloodlines by pursuing a career in horse racing in the first instance; both sides of her family have a long and successful history in greyhounds, so the decision to change paths was in fact a return to her roots.
"I went to The Meadows with dad every weekend from probably about age four," she revealed.
"And my cousin is George Farrugia, who has made a name for himself and has been a bit of an inspiration
"No one in my family was ever involved with horses, only me. I really enjoyed my time in racing and I still miss it.
"Lee and Shannon have just got their license back and in the future if they needed someone I'd be happy to go back to doing trackwork but I don't see myself race riding again."
Azzopardi has been officially training for eight months, juggling kennel responsibilities and caring for 17-month-old son Noah.
By her own admission, she has had "a lot of luck" early in her career, twice qualifying for Group 1 finals with last start National Derby runner-up Slingshot Jonesy.
Talented bitch Impulse Buy triumphed in a heat and final of the Mepunga Oaks at Warrnambool in January and boasts an impressive record of 10 wins and 12 placings from 30 starts.
The daughter of Orson Allen steps into the big league at The Meadows on Saturday night when she contests the eighth and final heat of the 2022 Australian Cup.
In an open and even race, she is rated a $10 chance from box three and Azzopardi would love nothing more than to see her jump to the front and set the pace over the 525m journey.
"She's definitely got great early burn and I consider her a pretty strong 500m dog," she suggested.
"There are others in the race that could be better in the run home, but she's hard to run down if she finds the top, she doesn't like letting other greyhounds go past her.
"It's obviously a very hard race though, they are brilliant heats, but if she begins at her absolute best and can lead to the first turn I'd love to think she could run a place."
G1 Silver Chief winner Zipping Tesla is $3.40 favourite from box five for trainer Andrea Dailly, who has an extraordinary representation in the Australian Cup heats with no less than 18 acceptors.
In Heat 8 alone, she has three runners, also lining up Lala Ivory ($10, no.1) and Zara's Ivan ($4.60, no.8).
Dailly likewise has an imposing record in the time-honoured feature, having won five of the past 11 stagings.
Her most recent win came in 2019 with Dyna Patty, by Fernando Bale – sire of the past three Australian Cup champions.
Azzopardi, whose entire racing team numbers just shy of 10, will also be represented in Heat 4 of the Fanta Bale Stayers Series over 725m by Stay Strong, an $8 chance from the pink box.
"She had her first try over 700m last week (when third from box five behind Overflow Lisa) and we were really happy with her; if she'd had a better draw and a little bit of luck she might have won," Azzopardi suggested.
"The box probably buggers her up this week, though – no.8 is terrible for her because I see her getting fanned on every corner.
"From a better draw she might have been able to place but its going to be tough out there."
Azzopardi is grateful to be a part of Saturday night's Meadows meeting, which is week two of the three-week Australian Cup Carnival.
"I'm fortunate to have a great family who have been a massive help and good owners supporting myself and Matt," she said.
Each of this weekend's eight Australian Cup heat winners will advance to the February 26 final, carrying Group 1 status and a $300,000 purse.
A generous gift from the box gods has given the Jason Thompson kennel a potentially major hand in the series, with Immunity ($1.90 fav, no.1) in Hear 1; True Collinda ($2.40 fav, no.1) in Heat 2; and Typhoon Sammy ($2.90 fav, no.1) in Heat 6 all expected to perform well.
Added star power comes up in Heat 3 with Aston Rupee ($1.90 fav, no.3) and Jungle Deuce in Heat 4 ($3.40, no.6).