Friday May 3 greyhound deal – bonus bets back at Casino with Palmerbet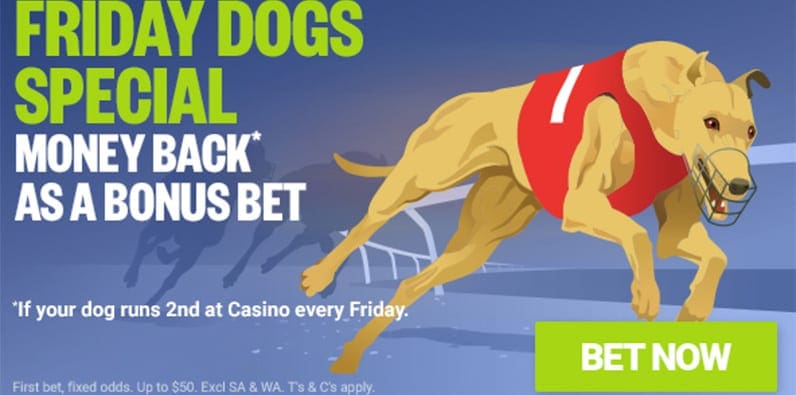 IF there's a better way to ring in the weekend on a Friday then a few pots and a few cheeky punts on the greys, we don't want to know about it.
Thanks to our friends at Palmerbet.com.au, if any of those punts lets you down at Casino, you could get some bonus bets back to keep you in the game.
The Palmerbet Friday deal at Casino is a new deal the online bookmaker is now delivering every week, so let's take a look at the details, which punters will be able to take advantage of, while adding a new bookie to their roster in which to analyse and get the best odds.
With Palmerbet, if you place a WIN bet at Casino on Friday night and your greyhound finishes second, you'll get up to $50 back in bonus bets.
The promotion excludes South Australian and Western Australian residents due to state legislation. Ensure you read all of the terms and conditions below and gamble responsibly.
The 11 race card at Casino kicks off today at 12.14pm AEST.
Palmerbet bonuses terms and conditions
Click in the drop box below to read more about tonight's special: