Sandown Speed Star points a way forward for greyhound racing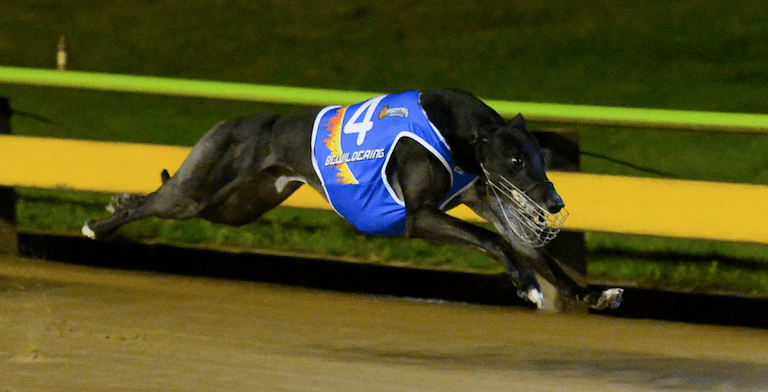 THE landscape of competition for the gambling dollar has changed appreciably over the last decade or so with the general consensus suggesting betting on sports is poised to all but sweep away that on all forms of racing in the next 20 years, or less.
Yet the recent success of the Speed Star series, conducted at Sandown Park, may well serve as a kind of template for the future survival, and possibly lead to increasing popularity, of greyhound racing among the demographic that counts the most: those under 35 years of age.
I have to admit to not being initially enthused by the idea of an entire race meeting filled with just match races. Yet, in many ways the meeting was a return to the very nature of greyhound coursing, two closely-matched opponents doing battle, not as used to happen on a large field in pursuit of a live hare, but instead a simple one-on-one contest to determine which of the pair was the better.
In an email exchange with Mick Floyd, the vibrant Sandown manager, I asked what the betting figures were like in comparison to an average meeting? His response was that he didn't have the figures as 'the corporates don't report for a few weeks after the event…' but he did say the initial figures he had seen were extremely positive.
As Mick stated, 'If you gauge the interest in the event by website hits, video views and social engagement, it was an enormous success. Not quite Melbourne Cup type numbers, but overall I'd say it was ahead of the Sandown Cup carnival.'
Another good sign was 'feedback and genuine engagement has come from many who typically don't take an interest in greyhound racing…'
'It was also a very good example of what can be achieved when multiple parties work together for a mutually beneficial outcome (Sandown, GRV, Sky, TAB, the participants, even BGRC agreeing to shift a date around – everyone benefits),' stated Mick.
The speed star concept and its implementation has me thinking the wagering landscape which I grew up in during the 1970s has moved to the extent that full fields, for example, are no longer a major requirement for a successful meeting.
Indeed, in many ways the only reason to try and maintain full eight-starter fields is the place component on the tote or with the corporates. That of course is a throwback to the days when the only offerings available on a race were win, place and quinella betting.

Match racing, which has a rich and very popular history throughout the period from 1927 to the mid 1980s, used to always be guaranteed to add a few extra numbers through the turnstiles, especially if the match race was indeed a true potential test of champions (Tara Flash v Shapely Escort, Shady City v Bold Trease as just two examples).
Given the way sports betting is the big attraction for the modern (lazy) punter, match racing greyhounds should be a real driver of new blood into the industry. Easy to understand: one v one and while the odds on offer will be 'short', they're the kind of odds the sports punter bets into every day. With a variety of other exotic type bets that can be offered on each match race, first section leader, second section leader (for example) as well as the overall winner/s and there is scope for quite a lot of betting activity.
Horse and harness racing cannot compete at this level, which provides greyhounds with a potential niche advantage which should be exploited.
About the only thing I really hate about the Speed Star setup is the way the 'form' of the participants is later recorded. For example, Bruce Tycoon now has an unplaced run to his record, but of course in actual physical fact he won his match race. I am quite surprised some owners and trainers have not complained about this.
The reality is that two greyhounds go out, one wins, the other runs second. Simple. If a race on a normal night were to be decimated by late scratchings for some reason and only two greyhounds went around, the form guide would later read a 1st for the winner and a 2nd for the runner-up. Simple, and, more importantly, precise and accurate.
As Mick Floyd notes, 'Growth in the wagering sector isn't in traditional pari-mutuel (though it is holding up better than what many believe), it's through fixed odds. Sport wagering is booming and attractive to younger punters, if we want to be relevant to them, we need to put up an offering that's relevant to their interests.
Match racing is beautiful in its simplicity – don't have to analyse form (which is intimidating for any newcomer), just find the fastest dog. And even if you aren't sure which it is, you have a 50/50 chance of finding it. Plus, you can parlay it into multis which any sports punter is already all over.'
As Mick rightly says, 'That all being said, we're not about to change our racing to match racing. One of the pieces of feedback from the night was that it was quite long. Even though the length of the meeting was comparable to any other meeting, after 24 match races the novelty had worn thin. There is a great opportunity for growth, but need to maintain the novelty factor.'
The way this writer sees it, properly conducted match race meetings, sensibly seeded with full-field racing to give any newcomers a proper sense of what it's all about, should be rolled out across the country. A national match racing championship would I think be a huge success, as long as it was conducted very carefully and sensibly. The devil, of course, is always in the details.
If such a series of races were to be showcased across a 12-month period it could well lead to a strong uptick in the numbers of newcomers introduced to the sport. As Mick Floyd rightly says, we need to maintain the novelty factor.
More Greyhounds News