2018 Paws of Thunder heat tips and best bookmaker odds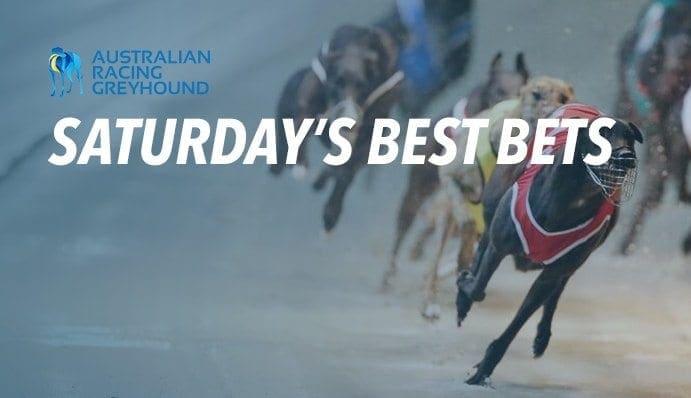 A BIG night of racing awaits at Wentworth Park featuring eight heats of the Group 1 Paws of Thunder and two heats of the Group 2 Summer Distance Plate.
We know how hard it can be to find a winner, so we have studied the form and are quietly confident we can steer you in the right direction.
If you want to place a bet on any of our tips, be sure to get the best value for your hard-earned coin by claiming all the bet bonus offers available through each of our leading online bookmakers.
2018 Paws of Thunder form analysis and best bets
Wentworth Park R1 No.8 Bogie Bekim: It feels almost unnatural to tip against the Queen of greyhound racing, but going to stick with Bogie Bekim which has been freshened for this race and looms as the big danger. He races best when his races are spaced out a bit and he is ideally boxed out wide in the pink. If he can get within four or five lengths of the great Fanta Bale down the back he will be very hard to hold out.
Wentworth Park R2 No.1 Bolt Like Bekim (each way): This bloke is very underrated and he comes into this race high on confidence after recording back to back wins. Doubt he can beat Lochinvar Hugo if the favourite gets luck, but if Bolt Like Bekim can hold his spot early he can definitely run into some minor money at each-way odds.
Wentworth Park R3 No.4 Miss Splendamiro: Didn't have much luck in the final of the Group 2 Gosford Cup last start but prior to that she had been racing brilliantly and there is no reason to suggest she cant bounce back here tonight. She normally a good beginner and she has some slow movers on her outside which should give her room to move in the early stages. Tipping on a good track she can go much better than her 29.94 personal best over the T/D and we might just see that tonight.
Wentworth Park R4 No.1 Trip To Eden (each-way): Has had three runs back from a spell and they have been full of merit. No doubt he is better over a longer journey, but he is more than capable of mixing it with the best over the sprint on his night and box one brings him right into the calculations. The eight is going to be very hard to beat if he times the start, but if anything goes wrong Trip To Eden should be poised to capitalise along the fence.
Wentworth Park R5 No.3 Not Available: Has the benefit of having had a look at the track and is well drawn closer to the fence in box three. Finally has sprung some decent boxes recently and has won four of his past five starts which should have his confidence sky high for this race. Clearly Raw Ability is the dog to beat, but hard to knock this fellas form.
Wentworth Park R6 No.7 Dual Keroma: Has won his past three starts including two fast wins here in town. Faces a massive rise in class, but has the right draw and can show enormous pace when he hits the ground. Could upset the favourite here, although wouldn't be wanting to take anything shorter than $5 because he can mess the start a bit.
Wentworth Park R7 No.5 Cosmic Bonus: Hard to tip against him. Comes into the race as a last start winner of the Group 2 Gosford Cup and he has a good record at Wentworth Park with six wins to his name and a personal best of 29.65. Hard to fault despite the poor draw.
Wentworth Park R8 No. 8 Zipping Potter (each-way): Faces his toughest test to date but is a talented individual and better than his 30.30 win here indicates. Jason wouldn't have him here unless he thought he was up to it and from box eight he gets room to move and can make his own luck. Few smart ones in the race, but he is good odds and definitely capable of finishing in the top three.
Wentworth Park R9 No. 3 Crash Bandicoot: This is a considerable drop in class for him and he has the advantage of having had eight starts at the track, including a 29.93 personal best. Risky early, but if he can settle just behind the leaders he will be finishing strongly and will be hard to hold out.
Wentworth Park R10 No.3 Up Hill Jill: Hard to tip against her. She loves racing at Wentworth Park and with a clean beginning she should have no trouble finding the front. Couple of dogs in this race such as Watch The Wasp which are capable of running her down, but if she can pinch a break on them early I expect her to be too good at the finish.
More Greyhounds News