Best value greyhound tips & betting for Thursday 4th August 2017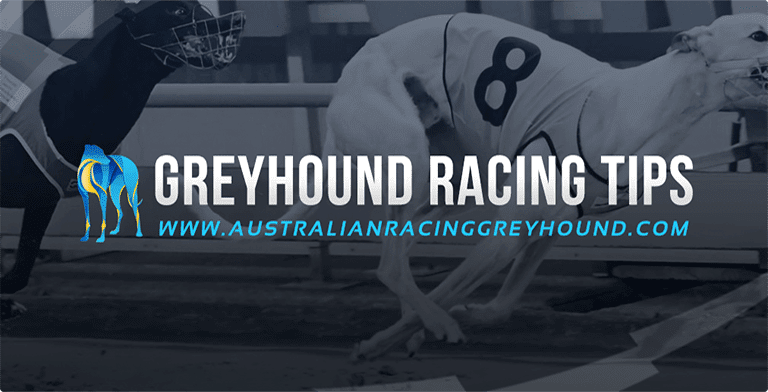 WE'VE got an exciting day of greyhound racing ahead with the State National Sprint and Distance Championship heats on tonight in South Australia and Victoria. But firstly, we should acknowledge two of our selections yesterday which look like real rising stars.
Hoo Gur Affair (Barcia Bale x Gold Affair Two Dec '15) in Victoria, and Stitch 'Em Up (Bekim Bale x Niamh Premier Jun '15) in South Australia are extremely-talented young greyhounds whose careers we will follow with great interest.
Both greyhounds traded at better than our assessed price and won convincingly for our followers. On the punting ledger we had a dream run of results yesterday, with the only two of our four selections failing to get out to our assessed price going under.



You must always be betting for value, so when your selection doesn't not trade at a price equal too or greater than the assessed price, no bet can be made.
Yesterday Blackpool Alexis (Lochinvar Marlow x Paua And Jewels May '15) always traded well under the $2.20 we needed to play, in fact she started as short as $1.40, which was horrible unders and a very poor reflection of her chances in the race.
Likewise Big Butters (Spring Gun x Dashandy Black Mar '15) started fractionally shorter than the $2.75 we needed, so no bet there either. He was crowded for room early, and the race won by the outside dog, who had an unimpeded swooping run to take the lead.
Yesterday's Greyhound Tip Results
| Turnover (Units) | Avg Assessed Price | Avg Starting Price | Avg Bet Price | Avg Value | Return | Strike Rate | Profit/Loss | Profit On Turnover |
| --- | --- | --- | --- | --- | --- | --- | --- | --- |
| 6 | 2.11 | 1.85 | 2.13 | +0.02 | 12.75 | 100% | 6.75 | 113% |
While yesterday put us firmly back in the right direction, there's work to do to overcome the disastrous day one effort.
Although the strategy is clearly working and provided results and variance go our way, it won't be long until we have a positive total POT (Profit On Turnover) result on our greyhound tips.
August Greyhound Tip Results
| Turnover (Units) | Avg Assessed Price | Avg Starting Price | Avg Bet Price | Avg Value | Return | Strike Rate | Profit/Loss | Profit On Turnover |
| --- | --- | --- | --- | --- | --- | --- | --- | --- |
| 13 | 2.19 | 3.66 | 4.89 | +2.70 | 12.75 | 40% | -0.25 | -2% |
Ballarat Greyhounds
Best Bet: Race 4 Box 2 True Talent – Get the best price at Topbetta's Global Tote
True Talent (Fernando Bale x Nikki Fields Dec '15) was clearly a bit strange to the track the first week in the Vic Bred Series maiden heats, but showed the benefit of that first run in last week's semi finals, improving two and a half lengths early, and almost eight lengths overall. Just needs to take another step tonight against a very handy field, but looks a handy youngster in the making. We should get a reasonable price about our pick, with the well-related Langton/Britton runner Mepunga Giant (Barcia Bale x Mepunga Mia Jun '15) sure to command most interest from an awkward draw.

True Talent Betting Strategy
| Bet Type | Assessed Price | Bet Units | Confidence |
| --- | --- | --- | --- |
| Win | $2.25 | 3 | High |
Geelong Greyhounds
Best Bet: Race 3 Box 2 Crackerjack Ale – $500 Free Bet at Ladbrokes
Crackerjack Ale (Premier Fantasy x Cracker Jack Lil Dec '15) created a massive impression, winning a Warragul maiden by nine lengths on debut last week from box five, and looks to get every chance to do the same again this week from box two. Has a moderate beginning type in Lektra Miss drawn inside him, which should give him room to move. The step up from 400m to 460m is a little concern, but the breeding is very strong with littermate Crackerjack Nath winning his maiden at The Meadows yesterday.

Crackerjack Ale Betting Strategy
| Bet Type | Assessed Price | Bet Units | Confidence |
| --- | --- | --- | --- |
| Win | $2.10 | 3 | High |
Sandown Greyhounds
Best Bet: Race 6 Box 8 Extreme Magic
Getting a great price to play here on Extreme Magic (Black Magic Opal x Outlandish Feb '15) in the first Victorian National Sprint Championship heat up against stars Striker Light and Lucky Chap. Both those two will command the market and presumably the lead, while Extreme Magic is perfectly boxed for his looping wide running style. A greyhound that gives the impression he only he does as much as he needs to, and we like him run down the leaders late in the home straight, provided he navigates the first corner without major interference.

Extreme Magic Betting Strategy
| Bet Type | Assessed Price | Bet Units | Confidence |
| --- | --- | --- | --- |
| Win & Place | $3.75 | 2 | Fair |
Albion Park Greyhounds
Best Bet: Race 1 Box 8 No 9 Rathnait – Crownbet deposit $40 bet with $140 offer
Rathanit (Made To Size x Busted Bennett Nov '14) gave the impression here last week that the 520m at Albion park will really suit her. Jumping from box eight against a slightly tougher field, she overcame trouble and ran on late for fourth at her first attempt at the distance. Strips fitter and better for having had a look at the track last week, while the main danger is drawn directly inside her and should give her a cart across the field and to the first corner. Bit of a throw at the stumps but getting a great price to play.

Rathnait Betting Strategy
| Bet Type | Assessed Price | Bet Units | Confidence |
| --- | --- | --- | --- |
| Win & Place | $6.00 | 1 Win & 1 Place | Fair |
Similar Greyhound Racing News