Brisbane Young Guns heats preview & tips | May 4, 2023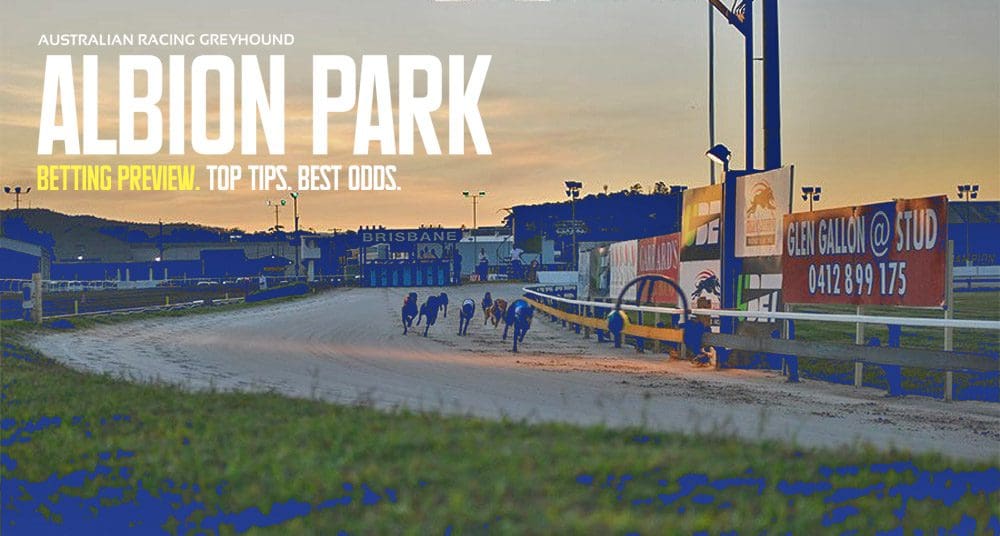 On Thursday night, the heats of the Group 3 Brisbane Young Guns series will be run under lights at Albion Park.
To say these heats are stacked with pace and talent would be an understatement as we see through four heats over 520m.
Below are the top hopes as we cast our eyes over each heat.
---
HEAT 1
BEAR'S BULLET (6) has won three times from the box from her eight career victories. Last week was one of these green box starts that saw her leading all the way and beating a decent chaser in Mr Springtime.
BLUE HORNET (1) trained by Ray Burman has won both box one trips and has also broke the 520m track record at Ipswich on February 27 in 29.83.
ALLY GAL (8) has won four of her past five starts including the Ipswich Anniversary Cup Final ahead of Carton of Bear. Armed with a handy getaway the Jedda Cutlack chaser will be deep in the finish if given the opportunity from the field.
Trainer Cutlack was confident in her runner but not so much in the draw.
"Albion 520 is the worst track to have the eight. Besides that, it's a very difficult race," she said.
BORA BLUE (4) backs up after running sixth in the Ipswich Anniversary Cup Final in this one jumping from the four box. She showed what she can do from the inside boxes winning her heat for that feature over the eventual Final winner, Ally Cat, from the striped box.
Trainer Casey Dargusch admitted that the box draw would have to come with some luck in running given the level of quality in the field for this heat.
"Yeah, it's not a bad box for her," he said.
"It's closer to the rail which will help but she's in a super hard heat so no expectations with her."
Field:
Blue Hornet – Raymond Burman
Bernie Boom – Grant Franklin
Mahuika – Angela Brown
Bora Blue – Casey Dargusch
Black Monaro – John Catton
Bear's Bullet – Travis Elson
Obliging Lionel – Cyndie Elson
Ally Gal – Jedda Cutlack
Rubys And Pearls – John Mccarthy
Van Helsing – Mark Saal
TIPS: Bear's Bullet, Blue Hornet, Ally Gal
---
HEAT 2
MAGISTRATE (2) has shown his ability to hold court along with his love of the inside draw. From 20 career starts the Gregory Brennan kennelmate has won 12 times along with five placings and is flirting with the $100,000 mark in prizemoney. He should relish this race with a clean getaway and sticking to the inside run.
LOCKED ON SCOTCH (1) has jumped from the cherry box six times for four victories and two placings, he loves the rail run. Has also cracked the 30s over the 520m showing the ultra-ability of the John Catton-trained dog over the distance and while racing well he will give this field a great shake. Ignoring the last run finishing sixth in the Rockhampton Group Three that saw Shipwreck take it out as he returns home ready to return to the winner's circle.
CARTON OF BEAR (6) prefers the inside or outside boxes but you can never keep a great dog down. Ran second to Ally Gal in Ipswich Anniversary Cup Final and won his heat the week prior in 30.51 in front of Here Wolfe. This is his first start at Albion Park over the distance stepping up from the 331m, at which he has run five times at the track.
"For me Carton Of Bear has got the harder of my heats," trainer Brent Kline said.
"He's drawn outside of a lot of speed and will struggle to get across.
"He should be hitting the line strong though."
Field:
Locked On Scotch – John Catton
Magistrate – Gregory Brennan
Elisheba – Adam Mcintosh
Ninetymile Wow – Warren Nicholls
Refulgent – Raymond Burman
Carton Of Bear – Brent Kline
Bye Bye Raider – Jamie Mchugh
Polly's Express – Rob Purtle
Rubys And Pearls – John Mccarthy
Van Helsing – Mark Saal
TIPS: Magistrate, Carton Of Bear, Locked On Scotch
---
HEAT 3
COBBLEPOT (3) finds the ability to get it done when needed and is consistent (36: 12-8-8). Has run the distance at Albion Park for 8: 1-4-1. The Stephen Rolph-trained dog relishes inside draw, so the kennel should feel confident with the white box start.
"There is a lot of pace around him," Rolph said.
"Especially from Half Past Tipsy (2) and Seven Sinners (6).
"He will need to lead to win, but he is ready!"
HALF PAST TIPSY (2) is a Keybow x Wallan Baby bitch who lines up for her first go in Queensland after starts at The Gardens and Wentworth Park. Has raced and won over the 520m and is armed with a handy getaway.
ANOTHER CHANCE (1) trained by Selena Zammit and by My Redeemer he has won this 520m in decent time and is yet to be unplaced from box one.
Field:
Another Chance – Selena Zammit
Half Past Tipsy – Allan Woods
Cobblepot – Stephen Rolph
Go Bears – Ronald Ulrick
Mumma's Brew – Travis Elson
Seven Sinners – Colin Graham
Fancy A Scotch – Kerri-Lyn Harkness
Witty Wendy – Raymond Burman
Rubys And Pearls – John Mccarthy
Glen's Wish – Patricia Carrington
TIPS: Cobblepot, Half Past Tipsy, Another Chance
---
HEAT 4
DOLLY DUTTON (7) should be the favourite in this race when markets open as a dual winner at this 520m. Last week she smashed the clock at Ipswich running the distance in 30.16 and winning by 10.25 lengths as $1.35 favourite. If that was not impressive enough from the Andrew Monaghan bitch it was done jumping from the black box, the same draw she finds here.
PINK SUMMER (1) has won over the 520m here and likes inner draws. Trainer Casey Dargusch was happy with the draw for his bitch.
"Yeah, she loves the inside so hoping so she can use it," he said.
ISURAVA (4) Rare 520m start but has won over the further 600m at Albion Park. Should enjoy the distance if he can get the right start. He is the second runner from the Brent Kline kennel for the heats with the trainer confident.
"Isurava has drawn really well," he said.
"He has proven that box draws don't really bother him as he's fairly consistent at box rise and will put himself in the race.
"He is my best chance to make the final."
Field:
Pink Summer – Casey Dargusch
Get Carter – Grant Franklin
Maybelle Carter – Douglas Gladman
Isurava – Brent Kline
Amendola – Jedda Cutlack
Ninetymile Rose – Warren Nicholls
Dolly Dutton – Andrew Monaghan
Tiny Encounter – Raymond Burman
Van Helsing – Mark Saal
Glen's Wish – Patricia Carrington
TIPS: Dolly Dutton, Isurava, Pink Summer
---
Similar Greyhound Racing News