Dapto Greyhound betting tips & top odds | Thursday, June 30, 2022
Dapto plays host to a huge 12 races this Thursday night with the highlight being the Dapto Silver Collar. ARG has you covered with selections in all four quaddie legs, along with a best bet, next best and value bet.
BEST BET: Doonan (Race 7)
The Jodie Lord-trained Doonan (box 4) looks the best bet on the program tonight. Tonight, this son of the great Fernando Bale is stepping up to the middle distance for the first time. His mother is Book Of Luck, so he should be able to run the run this middle distance out well. He can show some early speed to offset this tricky middle draw. Expect him to lead early and be hard to run down. Jodie Lord also has Zambora Charlie (box 3) entered in this race, he looks the main danger. He also steps up to the middle distance tonight. He is normally a slow beginner but finishes off well in his races and does look suited to this middle stance. He may give Doonan too big of a start.
Best Bet
Race 7 –
Doonan (4)
Form: 222137 | Career: 18: 8-4-2 | Trainer: Jodie Lord
NEXT BEST: Rising Artist (Race 10)
The Wayne Bradley-trained Rising Artist (box 4) looks the next best bet on tonight's program. This daughter of Aston Dee Bee loves running over the short course at Dapto. She has won three races, and been placed once, from five starts at this track and distance. The only time she was not placed, she was an unlucky fourth placing. Expect her to position just behind the speedy Coco Boomer (box 3) early, then rail inside of her coming into the home straight and win. Slingshot Melody (box 7) can show good early speed but will probably be run off by Coco Boomer rounding the turn.
Next Best
Race 10 –
Rising Artist (4)
Form: 114242 | Career: 25: 6-7-1 | Trainer: Wayne Bradley
VALUE BET: Coastal Model (Race 8)
The Jodie Lord-trained Coast Model (box 5) looks the best value bet on the program. This daughter of the great Fernando Bale can show good early speed to offset her tricky middle draw. She has two average beginners drawn around her, so expect her to be the early leader in this race. The main dangers look to be Bandit Ned, who is also trained by Jodie Lord, and He's Grand who won the Richmond Derby final last Friday night. These two greyhounds are both very talented, but they are having their first run at Dapto. They may be a little tardy away when the lids rise.
Best Value
Race 8 –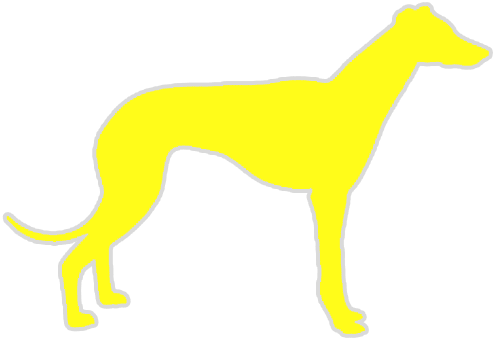 Coastal Model (5)
Form: 121217 | Career: 48: 18-6-3 | Trainer: Jodie Lord
Thursday Quaddie Tips For Dapto
Investment: $54 for 100%
Similar Greyhound Racing News