Free tips October 19 – money back on Dapto dog race one with Neds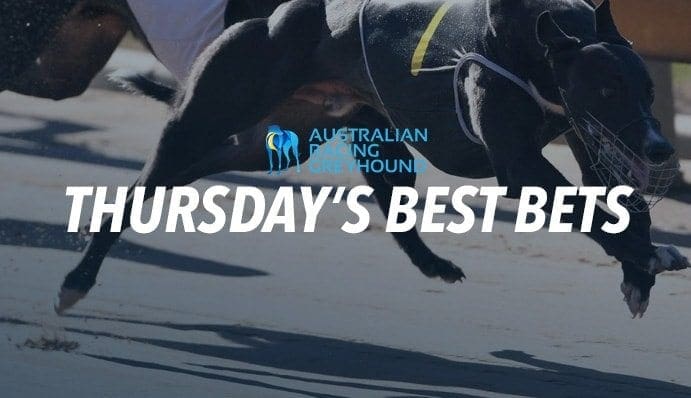 NEDS.COM.AU is back for the third week running with an exclusive refund promotion on Dapto dogs race one tonight.
Customers who place a fixed odds bet on the first at Dapto with Neds will get a full refund on their stake if their greyhound doesn't win, up to the value of $20.

All you need to do to be eligible for the promotion is to hold a valid, active and funded betting account with Neds. Some customers may not be eligible depending on the state they reside in, however if you are unsure you can check out the full terms and conditions on their website.
So, who will win Dapto race on tonight?
Dapto R1 No.3 Blazing Storm Once again we are going to go for some value and avoid the favourites with the guarantee of a refund if our selection fails to salute. Settled on Blazing Storm which is in astute hands with Frank Hurst and looks suited by the rise in trip. The red fawn dog is by far the youngest in this race and has only had two starts. Last start he was drawn poorly on a bend start at Richmond and began fairly before finding all sorts of bother. Prior to that he fell on debut. Before starting his career, he performance trialled in a fair 23.14 at Richmond – that isn't setting the world on fire but it was good enough to be competitive in this race. Steps up to the 500 for the first time, but that is more suitable than the tricky corner starts and he should have the speed to punch up to the lead in the early stages. Around the $4 mark is nice odds and worth a bet.
Greyhound racing best bets – Thursday October 19, 2017
Aside from the first at Dapto, there are plenty of other quality betting opportunities around the country with some nice greyhounds stepping out.
To help you find a winner or two, we have studied the form from the major meetings tonight and selected our best bets which we think can add some coin to your online betting accounts.
Before placing a bet, be sure to check out the free bet bonuses exclusive to readers of Australian Racing Greyhound to give you more bang for your betting buck.
Albion Park R8 No.1 Not Like Tommy Drops sharply in class on her most recent efforts and ran a sensational race last week to finish second in the Group 3 Gold Coast Cup final. Snags a decent draw for this race which she will relish and she appears the one to beat on paper.
Angle Park R1 No.4 Topology Showed his best when returning to the winner's list here is a slick 29.67. Prior to that he ran a credible fourth on debut in SA in a heat of the Group 1 Adelaide Cup. Rise in trip won't bother him – he has a good record over the middle and distance trips in WA and these dogs aren't the same class as he was racing against in his home state.
Dapto R6 No.3 Ben Hur This bloke has plenty of ability and although he is suspect at running out a strong 500 he looks to have the class edge on this field. Drawn well to showcase his brilliant early speed and if he can find the lure and pinch a break they will have to be pretty good to run him down as he is probably capable of breaking the 30 second mark.
Sandown Park R4 No.5 Traveller's Joy Whilst she probably lacks the class of some of her rivals in this race, the blue fawn sprinter looks a decent each-way bet here. Box five does her no favours, but she has good early toe and she looks the leader. Some of her competitors are very smart so if given half a chance I would expect them to run past her, but at juicy odds she can run a cheeky race and if she can reproduce her 29.66 personal best she may even go close to winning.
Hobart R7 No.7 Reality Hawk Beautifully drawn out wide where he should get a clear run in the early stages. Some greyhounds in this race are probably a bit quicker than him, but they are drawn in the middle of the field and will need to begin exceptionally to overcome early bother. If Reality Hawk can find the front he is capable of breaking 26 seconds and if he can do that on the bunny we can't see anything coming from behind to beat him.