Greyhound Racing Tips For Friday 15th May 2009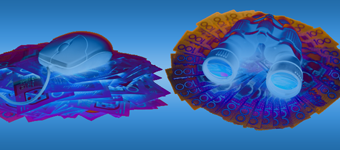 Welcome to Australian Racing Greyhound's free Greyhound Racing Tips for Friday 15th May 2009 with Tips tonight from Geelong (Victoria), Richmond (New South Wales) and selected races from Mandurah (West Australia).
Tonight sees four heats of the time honoured Richmond Oaks, unfortunatley time hasn't been kind to the race and is is not listed as group race. Lets hope the club can work toward restoring the former glory of this race which has been won by some of the greatest bitches to face the starter at Richmond.
With tonights Greyhound Racing coming from Geelong (Victoria), Richmond (New South Wales) and selected races from Mandurah (West Australia), lets just recap betting advice for those tracks.

Geelong is considered to be a safe punting track especially over the 457m distance. The 347m starts are usually plagued by interference and terrible betting races, box 1 is an advantage and box 3 has a godd record of this trip.
The few 600m races run can produce good results but the short run to 1st corner has caused more than one betting plunge to go astray and does give an advantage to the box 1 runner. Over the 457m boxes 1 and 8 both share favouritism with the next most preferred draw box 7.
Richmond has always been a hot bed of greyhound betting activity, both good and bad; and it has always paid to follow educated money in most races at Richmond. The track has undergone some changes in recent years but the 535m races are genrally safe betting events as most dogs will get their chance in the run. Richmond races over the 313m and 400m distances and these should be avoided as betting options. If you must bet, boxes 1 and 2 over the 313m and box 1 over the 400m journey are massive advantages. The inside 3 boxes are only slightly favoured in the 535m races and again the inside 3 boxes are slightly favoured over the longer 717m distance. Over the 618 box 1 can be an advantage with box 2 next best.
Mandurah can be a punters graveyard, the 492m distance, 647m distance and the 302m distances are corner starts and even the 405m start is only a short run before the corner. Good beginners are decidedly advantaged as are the red boxes over all 3 shorter distances. In the 302m races box 1 is a huge advantage and the same box features as prominently over the 405m, although the inside 4 boxes all perform well. Over the 492 distance box 1 is again a big advantage as is box 2. Over the 647m there is a very slight preference to the squeeze boxes, 3,4,5 and 6 but it is marginal.
Geelong Greyhounds – Race 3 – Box 8 – Swift Conquest
The Rob Britton trained Swift Conquest has won 4 of 9 starts with good wins at Richmond, Bendigo and Warrnambool. With the scratchings he looks likely to get every chance and as we know Primo Uno's do like wide boxes. Has led at all wins and been a little dissapointing when not able to so, look for him to feature early.
Geelong Greyhounds – Race 5 – Box 1 – Tad Rusty
Tad Rusty will get every chance from box 1 here. He has won 3 of 7 starts from this box and only ever been unplaced once. Was a good Sandown winner 4 starts back in 29.93 and despite some ordinary runs since against quality opposition, has the ability to feature here.
Geelong Greyhounds – Race 6 – Box 1 – Dancing Lights
Unbeaten from box 1 from 4 attempts, Dancing Lights looks a certainty here with the vacant box to her outside. Katja who has some serious ability herself, might still just be short of a run at her second run back from a spell, and should give Dancing Lights every chance to catch her.
Geelong Greyhounds – Race 7 – Box 2 – Kendale Bale
With the late scratching to his inside Kendale Bale gets the nod in this based on his flying 25.33 run here 5 starts ago. Backed that win up with a good Horsham win, but has been off the boil in subsequent run in Bendigo and Warrnambool Cup heat runs. Back on his home track from a favoured box he should be good enough to oust the favourite and Warrnambool Cup winner Hanify's Impact.
Geelong Greyhounds – Race 8 – Box 7 – Cordozar
Cordozar will start big odds in this with Holey Moley on his outside, but close inspection of the sectionals tells us that Holey Moley can't lead Cordozar, and infact Cordozar will probably lead Holey Moley most of the way. Doubt Holey Moley can beat him on his outside, so Cordozar gets the nods based on his last 2 wins here and at Sale.
Richmond Oaks Heat 1 – Richmond Greyhounds – Race 3 – Box 2 – Gnarraloo
The fact Mal Dawson has tripped all the way down to Richmond with Gnarraloo, should be a good indicator to just how highly he rates his bitch. Surprisingly she has been canned by many of the so called experts in this race, but for us she is the bet of the night. A winner of 15 of her 36 starts and unbeaten from box 2, she had her blistering early pace on full display during the Ipswich 431m Auction Series.
Richmond Oaks Heat 2 – Richmond Greyhounds – Race 5 – Box 2 – Dana Beatrice
The 2009 Golden Easter Egg winner failed at her last at Wentworth Park from 8 when she missed the kick. Has had a short freshen up and should fly the boxes from box 4. Has only ever started here once for a flying 30.59 win and will take a ton of beating. Unbeaten from box 4.
Richmond Oaks Heat 3 – Richmond Greyhounds – Race 6 – Box 4 – Brislane
Drawn back on her home track Brislane looks incredibly hard to beat here. The longer run to the first corner and the fact greyhounds can make ground from behind play right in to here racing traits, and she should be able to take up a forward position in the run to the corner and finish too well for whateve is in fron of her. Has started here 5 times for 2 wins and 2 2nds and has a PB of 30.58 on the track.
Richmond Oaks Heat 4 – Richmond Greyhounds – Race 7 – Box 6 – Monique's Doll
Easily the weakest of the heats and have to go for local knowledge and tip Monique's Doll, who has a good record from outside boxes. Has started just the 6 times for 3 wins and a 2nd and has best time of 30.72. Is inexperinced but looks to have above average ability.
Mandurah Derby Final – Mandurah Greyhounds – Race 7 – Box 1 – Benno
Talented Benno should be able to lead and win from the inside box in this race after his first up best of night 27.62 win from this box in the heats last week. That win was nearly 3 lengths quicker that the next fastest heat winner and Benno has started 13 times for 8 win and 4 placings. Way too good for them here.
Don't Miss The Late Mail With Our Twitter Tips
Sometimes things can happen after we publish out Tips which change the way we view a race. Now by using Twitter you can take advantage our of our expert form analysis minute by minute as events happen. Follow us on Twitter and you'll be able to receive all our Late Mail direct to your phone or email, so you'll never miss that next winner, no matter where you are. Follow @GreyhoundRacing on Twitter now and start winning more.
Free $50 Bet At Sportsbet
Remember if you like any of our Tips and want to get your punting account kick started, all our readers are able to take advantage of our Free $50 Bet offer for anyone that is able to open a new account with Sportsbet. Just open a new account at Sportsbet from any of our links and you can be betting and winning for free on us.
Don't Like Our Tips? Lay Them At Betfair
If you think our selections can't win, you can make money by betting against us and laying the selection at Betfair. Follow any of our Betfair links to open a Befair account now and get a Free$50 Bet to put our greyhound Tips to the ultimate test.
Australian Racing Greyhound Dog House (NTBBA – Never To Be Backed Again)
Me Boss (New South Wales)
Bikini Beach (Queensland)
Autumn Honey Bee (New South Wales)
Teaman Titch (Victoria)
Sculpted (South Australia)
Matching Outcome (Queensland)
Miss Opie (Victoria)
Australian Racing Greyhound Kennel
Physical (Dapto, Bulli, Richmond)
Punk Appeal ( > 600m races)
Uno Express (Victoria)
Miss Amy Jade (Queensland)
Sardius (Victoria – short races / wide draws)
Lochinvar Polo (New South Wales)
Like Iron Mike (Horsham)
After Party (Victoria)
Miss Fluffy (Victoria)
Pure Inspiration (Victoria)
More greyhound news