Greyhound Racing Tips For Friday 20th November 2009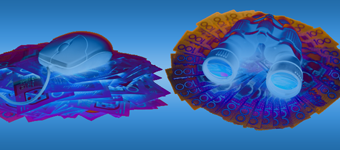 Greyhound Racing Tips for Friday 20th November 2009 with Tips tonight from Warrnambool (Victoria), Richmond (New South Wales) and selected races from Mandurah (West Australia) with the scheduled greyhound races set down for The Gardens (New South Wales) abandoned due to the extreme heat.
The huge profits flowing back to our readers just supports the theory that if your paying for Tips, or following Tips from another source your wasting money. Life's too short to lose money; bet big, win big and enjoy life by following our greyhound Tips.
Iasbet has extended its promotion for our readers – open an account and bet $50 and get a $100 Free Bet. Get your $100 Free Bet in just 3 easy steps:
Join Iasbet.com and enter the Iasbet Promotional Code: ARG100 during registration.
Deposit and bet a minimum of $50 or more.
Your $100 Free Bet will be credited to your account within 24 hours of your initial bet/s being settled (resulted).

Sportsbet have chimed in as well and they are offering $200 of free Free Bet to our readers. Just enter the Sportsbet Free Bet Code 27110 and get a 100% first deposit bonus, plus get another $200 worth of free bets after the first 10 bets.
Tonight's Greyhound Racing coming from Warrnambool (Victoria), Richmond (New South Wales) and selected races from Mandurah (West Australia) so lets just recap betting advice for those tracks.
Warrnambool was redeveloped in 2008 to remove much of the bias and interference that occurred on the old "egg" shaped track. Unfortunately while interference has been reduced, "transition turns" have turned the track in to a leader biased procession. In almost all races the winner comes from the greyhound in front about 50m from the boxes. Only strong railing greyhounds can make ground from behind and wide runners are decidedly disadvantaged. The red box is favoured over all distances.
Richmond has always been a hot bed of greyhound betting activity, both good and bad; and it has always paid to follow educated money in most races at Richmond. The track has undergone some changes in recent years but the 535m races are generally safe betting events as most dogs will get their chance in the run. Richmond races over the 313m and 400m distances and these should be avoided as betting options. If you must bet, boxes 1 and 2 over the 313m and box 1 over the 400m journey are massive advantages. The inside 3 boxes are only slightly favoured in the 535m races and again the inside 3 boxes are slightly favoured over the longer 717m distance. Over the 618 box 1 can be an advantage with box 2 next best.
Mandurah can be a punters graveyard, the 492m distance, 647m distance and the 302m distances are corner starts and even the 405m start is only a short run before the corner. Good beginners are decidedly advantaged as are the red boxes over all 3 shorter distances. In the 302m races box 1 is a huge advantage and the same box features as prominently over the 405m, although the inside 4 boxes all perform well. Over the 492 distance box 1 is again a big advantage as is box 2. Over the 647m there is a very slight preference to the squeeze boxes, 3,4,5 and 6 but it is marginal.
Warrnambool Greyhounds – Race 1 – Box 8 – Pure Bing
Don't have to wait long for one of the better bets of the night. Pure Bing win well on debut here running 25.78 and is sure to be improved from the outing. Started from box 7 then and won't have to take a different rout moveing out one more box to box 8 for his second start. Not much in this and can only beat himself from this draw.
Warrnambool Greyhounds – Race 5 – Box 1 – Tomic
Don't expect to get rich off this tip, but Verity Cotton's Tomic led from go to whoa at Geelong last start in good grade and ran within .01 of a second of the best of the night to boot. The winner of 8 of 15 with a further 5 placings looks the winner despite this being her first start here.
Richmond Greyhounds – Race 6 – Box 3 – Billy Bobaggings
Have to give Billy Bobaggings another chance after running off the track last start behind the very quick Magic Sprite on Monday night. Despite finishing 8 lengths in arrears was still the second quickest greyhound to go around that night, and is capable of much better. Is hampered by a bad trait of stepping from the boxes slowly and is inexperienced but is exceptionally quick, as evidenced by his win at his third start, running just off the record at Bulli over 515m. Deserves another chance.
Free $200 Bet At Sportsbet
Take advantage of our $200 Free Bet with Sportsbet. Just open a new account at Sportsbet from any of our links and you can be betting and winning for free on us. Use Sportsbet Free Bet Code 27110 when signing make sure your eligible for $200 in Free Bets.
Free $100 Bet At Iasbet
Sign up at Iasbet and use the Iasbet Promo Code ARG100 and you can get a Free $100 Bet on us. Just open a new Iasbet account from any of our links, use the Iasbet Bonus Code ARG100 when registering, deposit $50 and have a $50 bet, and your account will be credited with a $100 Free Bet with in 24 hours.
Australian Racing Greyhound Dog House (NTBBA – Greyhounds Never To Be Backed Again)
Me Boss (New South Wales)
Bikini Beach (Queensland)
Autumn Honey Bee (New South Wales)
Teaman Titch (Victoria)
Sculpted (South Australia)
Miss Opie (Victoria)
Australian Racing Greyhound Kennel (Greyhounds To Follow)
Monique's Doll (New South Wales)
Goodesy (New South Wales)
Pulp (New South Wales)
Billy Bobaggings (New South Wales)
Hurricane Luke (New South Wales)
Window Watcher (New South Wales)
More greyhound news like this: