Greyhound Racing Tips For Monday 14th December 2009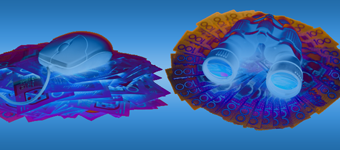 Greyhound Racing Tips for Monday 14th December 2009 with Tips tonight from Cranbourne (Victoria), Wentworth Park (New South Wales), Albion Park (Queensland), Angle Park (South Australia) and Launceston (Tasmania).
If you haven't jumped on the bandwagon yet get yourself set up with an account at Sportsbet. By using the Sportsbet Promo Code 27110 you can get yourself up to $200 in free bets just by opening a new account.
With racing from Cranbourne (Victoria), Wentworth Park (New South Wales), Albion Park (Queensland) and Angle Park (South Australia), lets just review some of our betting advice for the way those tracks play.

Cranbourne races over the 311m, 520m and 699m distances. Punters should stay away from the 311m races as a short run to the first corner cause unpredictable results and leaders usually win. Box 8 is a huge advantage in these races. The 520m distance runs more consistently and the track show a more normal distribution of the four "bookend" boxes performing best. The 699m races are run infrequently and usually contain one standout selection.
Wentworth Park went from being a very fair track to a leader biased track with the addition of "transition turns" to the corners in the mid 90's. Leaders have been advantaged ever since that track modification and consequently red box draws are small advantage over both the 520m and 720m distances now.
Albion Park was the first track in Australia to move to the finish-on lure system and it is definitely the better of the two Queensland TAB tracks. A lack of depth in a lot of races can cause upsets at Albion Park when favourites are over-rated or suffer interference. Tread warily when betting on the corner start 600m races; and the 700m races will often throw up odds-on favourites that have alot of weakness about them.
Angle Park is all about leading to the first corner, class dogs will knock up winning in South Australia as their is a definite lack of depth, even at higher grades. Again be wary of betting in 600m and 700m events at Angle Park as in many cases it is just the last throw of the dice for connections and there are very few genuine stayers.
Cranbourne Greyhounds – Race 4 – Box 1 – Miss Fluffy
Miss Fluffy is a flying beginner who went very close at Sandown 4 starts ago and the had to go to Sale to win a 440m event 2 starts ago. Had no luck at Sandown gain last start and must lead to win, but does look like she should lead easily from this box 1 draw and prove way too good. Looking for her 12th win from 32 starts and the competition here is light to say the least.
Cranbourne Greyhounds – Race 6 – Box 1 – Miss Powerette
Powerette has 2 stewards trials amongst her past 5 race track appearances but did win last start here in 30.70 leading all the way from box 1. This daughter of Mustang Zapper ~ Dancing Deb has only won 3 of 13 starts but has started twice from box 1 for 2 wins. Will go around here at good odds despite the box draw and only has to keep her mind on the job to win, but should get a cosy run early which should help.
Wentworth Park Greyhounds – Race 3 – Box 3 – Tuiaki
Tuiaki has racked up a good winning record of 5 wins from 10 starts, winning his past 2 starts at Dapto in 29.99 and 30.02 in mixed 4/5th grade. Bit hesitant about tipping this young dog as he another of the import sire Premier Fantasy and the progeny of some of these imports sire can look a million dollars in low grade and 5 cents as the racing gets tougher. Still he has done enough to snare our attention and will be happy to proved wrong and see him past the post first.
Wentworth Park Greyhounds – Race 6 – Box 7 – What Size
The Vince Multari trained What Size has started 4 times from box 7 for 2 wins and a placing, and overall has won 5 of 13 starts. In his past 4 starts this son of Hallucinate ~ Still Hoping has won at The Gardens in 30.53, and put 2 together in a row at Wenty in 30.53 and 30.31. Failed here last start from box 6 but looks as though he should get a nice cart across from Moonshine Caddie and the prove way to strong in the run to the line.
Albion Park Greyhounds – Race 9 – Box 2 – Purchase Order
Purchase Order has won both her past 2 starts at Ipswich and Albion Park in 30.77 and 30.46 respectively. Has started here 5 times for just the 1 win and a placing but looks as though the record should be much better than that. Resumed from a let up prior to that with a very ordinary effort at Ipswich beaten 16.5 lengths so has either improved enormously since that run or is capable of "not turning up" on the night. Have to assume that after the last 2 wins she is putting in and should blaze this field from box 2 tonight if that is the case.
Albion Park Greyhounds – Race 1 – Box 1 – Extra
Extra is just dominating these Juvenile and Graduation grade races here and has now won all 5 starts here and her only failure was a first up 3rd at Canberra. Has also managed a win at Gawler in amongst her wins here and has won 6 of her 7 career starts now. Times here have read 30.49, 30.45, 30.41, 30.19 and 30.52. A couple of quicker ones in this so she'll have to improve again, but winning form is good form and is capable of leading all the way.
Free $200 Bet At Sportsbet
Take advantage of our $200 Free Bet with Sportsbet. Just open a new account at Sportsbet from any of our links and you can be betting and winning for free on us. Use Sportsbet Free Bet Code 27110 when signing make sure your eligible for $200 in Free Bets.
Free $100 Bet At Iasbet
Sign up at Iasbet and use the Iasbet Promo Code ARG100 and you can get a Free $100 Bet on us. Just open a new Iasbet account from any of our links, use the Iasbet Bonus Code ARG100 when registering, deposit $50 and have a $50 bet, and your account will be credited with a $100 Free Bet with in 24 hours.
Australian Racing Greyhound Kennel (Greyhounds To Follow)
Monique's Doll (New South Wales)
Goodesy (New South Wales)
Pulp (New South Wales)
Billy Bobaggings (New South Wales)
Hurricane Luke (New South Wales)
Window Watcher (New South Wales)
Australian Racing Greyhound Dog House (NTBBA – Greyhounds Never To Be Backed Again)
Me Boss (New South Wales)
Bikini Beach (Queensland)
Autumn Honey Bee (New South Wales)
Teaman Titch (Victoria)
Sculpted (South Australia)
Miss Opie (Victoria)
More greyhound news