Greyhound Racing Tips For Saturday 18th April 2009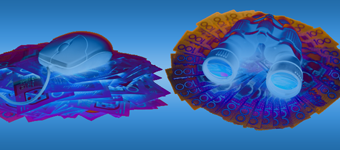 Welcome to Australian Racing Greyhound's free Greyhound Racing Tips for Saturday 18th April 2009 with Tips tonight from The Meadows (Victoria), Wentworth Park (New South Wales) and Cannington (West Australia).
Last nights tips consolidated this weeks efforts and was our third winning night in a row and we are now showing a 9% ROI at Betfair for a nice profit of over $4000.
Tonight's Tips will combine our selections for first from our Golden Easter Egg Preview and our greyhound Tips below from The Meadows and Cannington. Before we get to those though, lest recap out betting advice for tonight's tracks.

The Meadows races over the 525m, 600m and less frequently the 725m distances and the track definitely favours railers; it is almost impossible to make ground once you get wide on the track at The Meadows. The inside 3 boxes are favoured over the 525m, and the inside 4 boxes over the 600m. The outside boxes are a decided disadvantage over the both the shorter distances.
Wentworth Park went from being a very fair track to a leader biased track with the addition of "transition turns" to the corners in the mid 90's. Leaders have been advantaged ever since that track modification and consequently red box draws are small advantage over both the 520m and 720m distances now.
Cannington is one of the better two tracks which does tend to give greyhounds off the speed a chance to run on. Both the 530m, and 642m distances favour the inside boxes and the 1 box has a slight advantage over the 715m distance.
The Meadows Greyhounds – Race 2 – Box 7 – Poetic Royale
The Kevin Mugavin trained Poetic Royale was a very impressive winner at Warrnambool on Wednesday night flying out of the 8 box and leading all the way in just outside the best of the night of the shorts. Won't have any trouble doing the same in this with the scratchings and should be able to lead again. If that happens doubt anything in this can catch her including likely favourite Aston Volante who is ordinary when coming from behind.
The Meadows Greyhounds – Race 4 – Box 1 – Bora Bale
The Graeme Bate trained Bora Bale looks a likely leader from box 1 after her fast early section here last week looks a very good chance. Is way down in grade on her past 2 Free For All grade races and will go around at good odds.
The Meadows Greyhounds – Race 6 – Box 8 – Aztec Cruise
The Jimmy Auld trained Aztec Cruise is a very fast greyhound who won well at Ballarat 4 starts asgo and will appreciate the wide draw here. Has had 4 starts here for 2 wins and looks a very good bet in this.
The Meadows Greyhounds – Race 8 – Box 7 – Elite Luke
Elite Luke has won 4 of his last 5 starts here and at Sandown. Has won 5 from 9 starts here with 3 2nds and looks well above average. Has a heap of early pace and will easily lead from this box with slow beginners inside and outside him and if he leads will have every opportunity to get home.
The Meadows Greyhounds – Race 10 – Box 2 – Uno Express
Uno Express is avery talented greyhound in the Kevin Mugavin kennel and should be able to perform at his best from this box. Has a very quick 26.96 second win to his name at Horsham in the VBIS Maiden Final back in March and has obvious ability. Has been a little inconsistent in recent times but at his 4th run here at The Meadows should be working it out now.
Wentworth Park Greyhounds – Race 6 – Box 4 – Sky High Fly
Sky Fly High put 2 goods win here together here at Wentworth Park at her past 3 runs running 30.06 and has good early pace. That'll be good enough to win here and with all the pace out wide and Joanne Monelli trying to push forward from a wide box, Sky Fly High canget to the lead and stay out of the interference and win here at good odds.
Wentworth Park Greyhounds – Race 7 – Box 2 – Arthur Ritis
Smart Betsy will wmake this race for Arthur Ritis who is slow early but very strong at the end of race. Has started from box 2 3 times for 1 win and and 2 placings but with Smart Betsy leading, he will get an easy run in behind and be too strong in to the run to the line.
Wentworth Park Greyhounds – Race 10 – Box 6 – Locatelli
Locatellie blew them away in a semi final of the Magic Maiden series from box 4 running 29.88 and leading all the way. Couldn't reporoduce that in the final but this race field looks well in his keeping and only needs to step from box 6. Obviously has a stack of ability but may need to lead to show it.
Free $50 Bet At Sportsbet
Remember if you like any of our Tips and want to get your punting account kick started, all our readers are able to take advantage of our Free $50 Bet offer for anyone that is able to open a new account with Sportsbet. Just open a new account at Sportsbet from any of our links and you can be betting and winning for free on us.
Don't Like Our Tips? Lay Them At Betfair
If you think our selections can't win, you can make money by betting against us, laying the selection at Betfair. Follow any of our Betfair links to open a Befair account now and get a Free$50 Bet to put our greyhound Tips to the test.
Australian Racing Greyhound Dog House (NTBBA – Never To Be Backed Again)
Me Boss (New South Wales)
Bikini Beach (Queensland)
Autumn Honey Bee (New South Wales)
Teaman Titch (Victoria)
Sculpted (South Australia)
Matching Outcome (Queensland)
Australian Racing Greyhound Kennel
Physical (Dapto, Bulli, Richmond)
Punk Appeal ( > 600m races)
Uno Express (Victoria)
Miss Amy Jade (Queensland)
Sardius (Victoria – short races / wide draws)
Lochinvar Polo (New South Wales)
Like Iron Mike (Horsham)
After Party (Victoria)
Miss Fluffy (Victoria)
Pure Inspiration (Victoria)
More greyhound news