Greyhound Racing Tips For Saturday 1st August 2009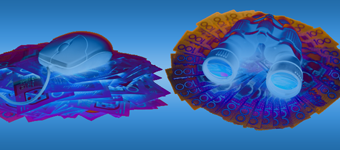 Welcome to Australian Racing Greyhound's free Greyhound Racing Tips for Saturday 25th July 2009 with Tips tonight from The Meadows (Victoria), Wentworth Park (New South Wales), and Cannington (West Australia).
With Greyhound Racing coming at us from The Meadows (Victoria), Wentworth Park (New South Wales), and Cannington (West Australia), let's recap out betting advice for tonight's tracks.
The Meadows races over the 525m, 600m and less frequently the 725m distances and the track definitely favours railers; it is almost impossible to make ground once you get wide on the track at The Meadows. The inside 3 boxes are favoured over the 525m, and the inside 4 boxes over the 600m. The outside boxes are a decided disadvantage over the both the shorter distances.

Wentworth Park went from being a very fair track to a leader biased track with the addition of "transition turns" to the corners in the mid 90's. Leaders have been advantaged ever since that track modification and consequently red box draws are small advantage over both the 520m and 720m distances now.
Cannington is one of the better two tracks which does tend to give greyhounds off the speed a chance to run on. Both the 530m, and 642m distances favour the inside boxes and the 1 box has a slight advantage over the 715m distance.
The Meadows Greyhounds – Race 8 – Box 2 – Aston Trivett
I'm on record as being no fanof Aston Trivett despite his Group 1 Maturity win, but with Gardam Prince having to clear a satisafctory trial to take his place from box 5 and Aston Trivett starting from the the same box he won the Maturity from, this is a bit of a no-brainer. More than few handy ones engaged but Aston Trivett is boxed to get a charmed run and pay handsomely.
Wentworth Park Greyhounds – Race 1 – Box 6 – Smart Betsy
Well you'd have to be an absolute nark to not give Smart Betsy kudos for her last start 720m win here last week. The fact we were on made it all the sweeter. A few of the upcoming NSW National Distance Championship hopefuls engaed here but super talented Smart Betsy stands out. Has started 6 times from box 6 for q wins and q placings and is now 3 from 3 for Wenty 720m starts.
Wentworth Park Greyhounds – Race 5 – Box 1 – Mutt Lange
Mutt Lange was the best of good things beaten last week going under by a half head in 30.31 and again making an enormous run from the tail of the field. Deadset crowd favourite that brings back memories of Pandamania and Kid Keroma who looks to have really found his groove in these races. Is an absolute joy to watch and by virtue of the fact he gets back in his races, always goes around at a backable quote. Sensational run last start when he rounded up all bar the winner and made them look second rate. Plenty will risk him from box 1 and we'll get a very nice price.
Wentworth Park Greyhounds – Race 6 – Box 1 – Milton
Would anynone dare tell Kenny Cheetham he can't win this race? The Hunter Valley doyen has been in form as good as he's ever been in lately, with a quiver of wins here at Wentworth Park a few weeks ago and greyhounds like Take The Kitty and Milton proving theres a reason he's survived a lifetime as a proffessional greyhound man. Milton was going for three on the trot on Monday night but failed from box 2. Gets his chance to atone tonight and should make easy work of this.
Wentworth Park Greyhounds – Race 7 – Box 2 – Forty Twenty
Freckles vs Forty Twenty and for those that put their hard earned on either of these two tonight, you're guaranteed that there'll be more F's mentioned during the run than just the first letter of their names. Freckles gets a perfect draw to suit his wide running style and will be near the lead, but Forty Twenty who will probably drop back and look to rail up during the run went 43.32 last week, which was a conservative 8 lengths quicker than Freckles managed. Forty Twenty is the proven greyhound and will start a deserved favourite.
Don't Miss The Late Mail With Our Twitter Tips
Sometimes things can happen after we publish our Tips which change the way we view a race. By using Twitter you can take advantage our of our expert form analysis minute by minute as events happen. Follow us on Twitter and you'll be able to receive all our Late Mail direct to your phone or email, so you'll never miss that next winner, no matter where you are. Follow @GreyhoundRacing on Twitter now and start winning more.
Take advantage of our Free $50 Bet with Sportsbet. Just open a new account at Sportsbet from any of our links and you can be betting and winning for free on us. Use Sportsbet Bonus Code 27110 when signing up for a Free $50 Bet.
Free $100 Bet At Iasbet
Sign up at Iasbet and use the Iasbet Promo Code ARG100 and you can get a Free $100 Bet on us. Just open a new Iasbet account from any of our links, use the Iasbet Bonus Code ARG100 when registering, deposit $50 and have a $50 bet, and your account will be credited with a Free $100 Bet with in 24 hours.
If you think our selections can't win, you can make money by betting against us and laying the selection at Betfair. Follow any of our Betfair links to open a Befair account now and get a Free$50 Bet to put our greyhound Tips to the ultimate test.
Me Boss (New South Wales)
Bikini Beach (Queensland)
Autumn Honey Bee (New South Wales)
Teaman Titch (Victoria)
Sculpted (South Australia)
Miss Opie (Victoria)
Birthday Boy (Victoria)
Uno Express (Victoria)
Monique's Doll (New South Wales)
Similar Greyhound Racing News