Greyhound Racing Tips For Saturday 27th June 2009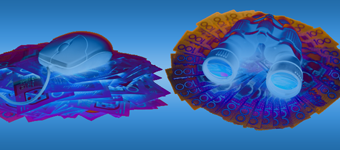 Welcome to Australian Racing Greyhound's free Greyhound Racing Tips for Saturday 27th June 2009 with Tips tonight from The Meadows (Victoria), Wentworth Park (New South Wales), and Cannington (West Australia).
Tonight's racing is highlighted by four heat of the Group 2 Bob Payne Winter Stake with El Galo continuing in his evermore forlorn quest to set the Australian stakes record fro a greyhound. With another $20,000 to go to get past Rapif Journey, he can't get there tonight and will have to win next weeks final.
So with racing from the Meadows (Victoria), Wentworth Park (New South Wales), and Cannington (West Australia), let's recap out betting advice for tonight's tracks.

The Meadows races over the 525m, 600m and less frequently the 725m distances and the track definitely favours railers; it is almost impossible to make ground once you get wide on the track at The Meadows. The inside 3 boxes are favoured over the 525m, and the inside 4 boxes over the 600m. The outside boxes are a decided disadvantage over the both the shorter distances.
Wentworth Park went from being a very fair track to a leader biased track with the addition of "transition turns" to the corners in the mid 90's. Leaders have been advantaged ever since that track modification and consequently red box draws are small advantage over both the 520m and 720m distances now.
Cannington is one of the better two tracks which does tend to give greyhounds off the speed a chance to run on. Both the 530m, and 642m distances favour the inside boxes and the 1 box has a slight advantage over the 715m distance.
The Meadows Greyhounds – Race 2 – Box 7 – Renovating
With Betty Boo having clearly not racing as well yet after a seasonal spell, the ideally boxed Renovating who has won his last 2 starts at The Meadows and Geelong should have no trouble leading and winning. Witht the slow box dog Premier Reward on the outside there is no reason Renovating won't be able to go forward early.
The Meadows Greyhounds – Race 5 – Box 1 – Royal Nelson
Royal Nelson looks ideally boxed to record just his 3rd win from 15 goes here at The Meadows. Has an excellent box 1 record and and with slow beginner On Holidays to his outside should have no trouble pushing up inside. PB here is 30.04 which is good enough to win but needs to find the front. Did win 3 in a row befroe the last 2 failures.
The Meadows Greyhounds – Race 11 – Box 1 – Farmor Swift
Farmor Swift has won 4 of her 5 starts shen she's drawn the rails box and despite failing all of her last 5 starts is capable of turning it all around tonight. Has won here in a speedy 30.01 and does her best racing when able to lead. Looks ideally drawn to lead again and should improve dramatically.
Wentworth Park Greyhounds – Race 2 – Box 2 – Magic City
With slow beginner Zambola Bale drawn to her inside Magic City should be able to lead again and this time with no greyhound the class of True Kihael to run her down she should see ti out to the finish. Does her best racing infront and last win here was a half length victory over Zambola Bale which might provide an insight in to tonight's quinella.
Group 2 Bob Payne Winter Stake Heat 1 – Wentworth Park Greyhounds – Race 5 – Box 1 – Aston Trivett
Aston Trivett who we made good money laying during the early part of his career has had all the favours go his way of late and gets a massive leg up tonight being gifted the rails draw. Has won 2 of 3 starts from box 1 and is coming off a Group 1 Maturity win prior to a second last in a heat of the Queensland Derby. Box draw allows him to lead which is the only place he goes best from.
Group 2 Bob Payne Winter Stake Heat 2 – Wentworth Park Greyhounds – Race 6 – Box 7 – Dana Beatrice
Dane Beatrice has been racing well below her Golden Easter Egg form but gets a chance to lead again from her favourite box 7, where she's starts 4 times for 4 wins. Won a Wagga Cup recently is that means anything, and is more than capable of winning but must jump well clear to show her best.
Group 2 Bob Payne Winter Stake Heat 3 – Wentworth Park Greyhounds – Race 7 – Box 4 – True Kihael
Very very tricky race with El Galo starting out wide and two very classy come from behind greyhounds in Take The Kitty and True Kihael involved in the race. El Galo will need to run right up to his 5.35 PB first section to establish a big break over the other two greyhounds as they are both strong as oxes and Take The Kitty is only getting better with racing. El Galo was claimed late in the Wangaratta Cup and doesn't seem to have the early pace nor the stamina he used to. Fancy True Kihael, who was another that really stood out during the Easter Egg series, can get the run behind him and claim him with 20 to go.
Group 2 Bob Payne Winter Stake Heat 4 – Wentworth Park Greyhounds – Race 8 – Box 4 – True Kihael
In the last of the heats for ther Bob Payne Winter Stake, the box draw has again given one of the best chances every possible hope. Fair dinkum you'd reckon each trainer was asked what box they'd like and the better chances got what they wanted. Magnifique who is unbeaten in 3 starts from box 7 and has won 3 of 6 starts with 3 placings on the track looks the standout. Doesn;t look as good when not in the lead or able to run up outside the leader but will get all favours from the wide box tonight.
Don't Miss The Late Mail With Our Twitter Tips
Sometimes things can happen after we publish out Tips which change the way we view a race. Now by using Twitter you can take advantage our of our expert form analysis minute by minute as events happen. Follow us on Twitter and you'll be able to receive all our Late Mail direct to your phone or email, so you'll never miss that next winner, no matter where you are. Follow @GreyhoundRacing on Twitter now and start winning more.
Free $50 Bet At Sportsbet
Take advantage of our Free $50 Bet with Sportsbet. Just open a new account at Sportsbet from any of our links and you can be betting and winning for free on us. Use Sportsbet Bonus Code 27110 when signing up for a Free $50 Bet
Free $100 Bet At Iasbet
Sign up at Iasbet and use the Iasbet Promo Code ARG100 and you can get a Free $100 Bet on us. Just open a new Iasbet account from any of our links, use the Iasbet Bonus Code ARG100 when registering, deposit $50 and have a $50 bet, and your account will be credited with a Free $100 Bet with in 24 hours.
Don't Like Our Tips? Lay Them At Betfair
If you think our selections can't win, you can make money by betting against us and laying the selection at Betfair. Follow any of our Betfair links to open a Befair account now and get a Free$50 Bet to put our greyhound Tips to the ultimate test.
Australian Racing Greyhound Dog House (NTBBA – Never To Be Backed Again)
Me Boss (New South Wales)
Bikini Beach (Queensland)
Autumn Honey Bee (New South Wales)
Teaman Titch (Victoria)
Sculpted (South Australia)
Miss Opie (Victoria)
Australian Racing Greyhound Kennel
Uno Express (Victoria)
Miss Amy Jade (Queensland)
Monique's Doll (New South Wales)
Similar Greyhound Racing News