Greyhound Racing Tips For Saturday 28th March 2009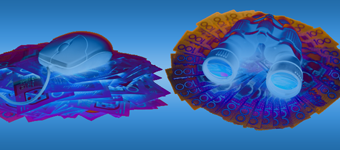 Welcome to Australian Racing Greyhound's free Greyhound Racing Tips for Saturday 28th March 2009 with Tips tonight The Meadows (Victoria), Wentworth Park (New South Wales) and Cannington (West Australia) with 10 heats of the $150,000 to the winner 2009 Group 1 Golden Easter Egg taking centre stage at Wenworth Park.
We will be providing tips for each of the Golden Easter Egg heats, so use your melon and your best judgementnt and have dig at Sportsbet's 2009 Golden Easter Egg pre post fixed odds market. I'm sure once you analyze each heat you'll find some vaule to give you a good run next week in the semi-finals.
Last night's tips pretty much held ground for us. We found plenty of winners but there was little value, although it has to be said that $1.40 for the Richmond 717m Track Record Holder over the same track and distance with Laura's Legacy was money for jam. And the $2.11 for Forty Twenty was like taking corn from a blind cockie.

There was no lay of the night selection last night.
With tonight's Greyhound Racing coming from The Meadows (Victoria), Wentworth Park (New South Wales) and from Cannington (West Australia), lets just recap betting advice for those tracks.
The Meadows races over the 525m, 600m and less frequently the 725m distances and the track definitely favours railers; it is almost impossible to make ground once you get wide on the track at The Meadows. The inside 3 boxes are favoured over the 525m, and the inside 4 boxes over the 600m. The outside boxes are a decided disadvantage over the both the shorter distances.
Wentworth Park went from being a very fair track to a leader biased track with the addition of "transition turns" to the corners in the mid 90's. Leaders have been advantaged ever since that track modification and consequently red box draws are small advantage over both the 520m and 720m distances now.
Cannington is one of the better two tracks which does tend to give greyhounds off the speed a chance to run on. Both the 530m, and 642m distances favour the inside boxes and the 1 box has a slight advantage over the 715m distance.
Please be aware tonight's tips had to be done prior to final scratchings, so please be aware selections are based on early full fields. There are several races where if the reserve gets a run , they will be some chance, so take that in to account tonight.
The Meadows Greyhounds – Race 2 – Box 2 – Punk Platinum
Punk Platinum has won 3 of 6 for trainer Jimmy Auld and hasrun a further 2 placings. Looks a likely type on the way up and has already started twice here at this track and distance for a win and a second. Usually races in the lead or on the pace and has a very good finish as witnessed last start at Ballarat. Just needs to get arounf the corner safely and will win.
The Meadows Greyhounds – Race 5 – Box 5 – Betty Boo
10 starts for 9 wins and a second and Betty Boo absolutely flew here last week running 30.09 best of night after getting led and having to work from off the pace. John Galea has a huge opinion of this daughter of Elite State ~ Same View and she has the pace to offset the awkward draw. This will be her toughest test to date but she is well up to the task. Should just go to the lead early and stat there.
The Meadows Greyhounds – Race 6 – Box 1 – Sky Ray
Went like a bolt from the blue here from this same draw last week and led easily but wilted late and just got caught by Headley Bale who had a good run in transit. Doubt Headley Bale gets the same comfortable run here with Premier Reward drawn inside him and Sky Ray should be able to lead again. With a fair bit more early pace in this field than last week there is bound to be trouble in the run and Sky Ray will be highballing out in front away from it all.
The Meadows Greyhounds – Race 8 – Box 1 – Elite Luke
Betty Boo's litter brother has done everything right so far in his career and has all the same early pace as his sister, having won 9 from 14 starts leading all the way at most. Gets an ideal draw and was an impressive 30.12 last start winner here, running a good 5.04 first section. That sort of time see him lead uncontested here and he's quick enough that they won't run him down.
2009 Golden Easter Egg Heat 1 – Wentworth Park Greyhounds – Race 1 – Box 3 – Radio Star
The Richie Dean trained Radio Star look likely to be able to set up a nice lead here and is racing fresh after a 5 week spell. Handles these draws well and with two slow beginners drawn inside should get all the favours. Will need a good lead down the back if Mantra Lad doesn't find early trouble.
2009 Golden Easter Egg Heat 2 – Wentworth Park Greyhounds – Race 2 – Box 4 – Repeated
You just get the feeling that coming off a 5 week break Richie Dean will have track specialist Repeated primed for this. With a personal best of 29.96 on the track and a track and distance record of 23 starts for 9 wins and 8 placings, Repeated has the pace to win this and will go arounf at a food price.
2009 Golden Easter Egg Heat 3 – Wentworth Park Greyhounds – Race 3 – Box 2 – Storm Fury
Very tricky race with Lochinvar Polo drawn in box 4, who tends to run and use a lot of the track and Rockstar Image who likes to get off the track drawn in box 3. Looks like carnage is likely on the first corner, especially if Spiral Glory begins out of the 7. Talented youngster Storm Fury hasn't started since finishing behind Fedex at The Meadows in December 2008 in the Silver Chief Semi Finals, but has won 4 of 5 starts and has a good 30.00 win to her credit at The Meadows. Might just get the gun run from box 2.
2009 Golden Easter Egg Heat 4 – Wentworth Park Greyhounds – Race 4 – Box 8 – Eluthra
Track specialist Eluthra put up an enourmous performance to win here last week and there is no way we can bet against her at her home track. Is positively flying at the moment and has a good record form box 8, so we'll jump on again.
2009 Golden Easter Egg Heat 5 – Wentworth Park Greyhounds – Race 5 – Box 8 – Size Can Matter
Have to trust Size Can Matter can put his best Wentworth Park form on the board from this draw. Has an excellent box 8 record but hasn't always brought out his best here at Wenty. Biggest dangers are slow beginners in Birthday Boy and Bo Frazier, so Size Can Matter should get all the favours.
2009 Golden Easter Egg Heat 6 – Wentworth Park Greyhounds – Race 6 – Box 6 – Miss Elly Mint
Can't be one anyone else here but "Little Miss Record". Miss Elly Mint has run 3 track records at her last 3 starts, exploding from the boes and keeping it going. Has won 19 of her last 20 starts and there is just no way on earth you can make an argument for her getting beaten. Jump on and enjoy going around on one of the best racing bitches we've seen for a very long time.
2009 Golden Easter Egg Heat 7 – Wentworth Park Greyhounds – Race 7 – Box 1 – Tiggerlong Patch
Interesting race with form greyhounds El Galo and Velocette drawn out wide in boxes 6 and 8. Just get the feeling El Galo may not run clear to the corner and will have Velocette annoying him all the way. Meanwhile Tiggerlong Patch who can run a very good first sectional has drawn box 1 and has won 2 from 4 from this box. Tiggerlong Patch can run a sub 5.50 first section and that will just about hold the rail and take advantage of the scrimmage we're expecting out wide. This'll be a good bet at odds.
2009 Golden Easter Egg Heat 8 – Wentworth Park Greyhounds – Race 8 – Box 3 – Flash Of Light
Looks to be one of those really freakish greyhounds who possess enourmous speed. Has won 9 of 14 starts and last start 25.57 Geelong win was ultra impressive after overcoming interference. This daughter of Premier Fantasy ~ Trendy La Maze has run 30.02 at Sandown and 29.89 at The Meadows. Reportedly trialled 29.90 here last week and will very likely just blow this field away if she can up to those times.
2009 Golden Easter Egg Heat 9 – Wentworth Park Greyhounds – Race 9 – Box 8 – Queen Rose
Queen Rose is in the very in form Kristy Sultana kennel and has started twice at Wentworth Park for 2 wins, running 30.19. Is drawn to take advantage of the Lorna Moira factor here, as Lorna Moira will move left from the boxes at jump and should give Queen Rose every chance to get to the front. Has won 6 of her 10 starts with 2 minors and this daughter of Big Daddy Cool ~ Yozi Token has already won from this box at this track 4 starts ago.
2009 Golden Easter Egg Heat 10 – Wentworth Park Greyhounds – Race 10 – Box 6 – Hastings Bale
Have to take Hastings Bale on trust here. Is clearly the best greyhound in the race but can be hit and miss at the starts. Won well again last week running 29.90 at Sandown after flopping the run before. has won 10 of 21 starts and has early pace and obvisou ability, just will him to jump.
Free $50 Bet At Sportsbet
Remember if you like any of our Tips and want to get your punting account kick started, all our readers are able to take advantage of our Free $50 Bet offer for anyone that is able to open a new account with Sportsbet. Just open a new account at Sportsbet from any of our links and you can be betting and winning for free on us.
Don't Like Our Tips? Lay Them At Betfair
If you think our selections can't win, you can make money by betting against us, laying the selection at Betfair. Follow any of our Betfair links to open a Befair account now and get a Free$50 Bet to put our greyhound Tips to the test.
Australian Racing Greyhound Dog House (NTBBA – Never To Be Backed Again)
Me Boss (New South Wales)
Bikini Beach (Queensland)
Autumn Honey Bee (New South Wales)
Teaman Titch (Victoria)
Sculpted (South Australia)
Matching Outcome (Queensland)
Australian Racing Greyhound Kennel (Follow Up On Them Next Start)
Physical (Dapto, Bulli, Richmond)
Punk Appeal ( > 600m races)
Uno Express (Victoria)
Miss Amy Jade (Queensland)
Tearaway Tanya (New South Wales)
Sardius (Victoria – short races / wide draws)
Lochinvar Polo (New South Wales)
Like Iron Mike (Horsham)
After Party (Victoria)
Miss Fluffy (Victoria)
Similar Greyhound Racing News