Greyhound Racing Tips For Saturday 29th August 2009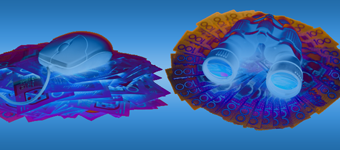 Welcome to Australian Racing Greyhound's Greyhound Racing Tips for Saturday 29th August 2009 with Tips tonight from The Meadows (Victoria), Wentworth Park (New South Wales), and Cannington (West Australia).
With the majority of the Nationals finalists decided it's left to WA tonight to find the last two berths for both the National Distance Championship and the National Sprint Championship. Red Shilling is home as the West Australian National Distance Champion, having drawn box 1 again in the final. Doesn't matter much who gets the second berth, but Red Shilling will be well and truly in the mix when the eastern states raiders arrive.
Linda Britton meanwhile has affirmed her dominance as a leading trainer in her own right, starting 5 of the 8 in the West Australian National Sprint Championship. Unfortunately, or fortunately depending on the result, the random box draw has drawn all 5 of her runners next to each other in boxes 1-5. We'll come to the West Australian Finals tips later, but I'm betting Linda will start at least one runner in the National Sprint Championship Final next week.

With Greyhound Racing coming at us from The Meadows (Victoria), Wentworth Park (New South Wales), and Cannington (West Australia), let's recap out betting advice for tonight's tracks.
The Meadows races over the 525m, 600m and less frequently the 725m distances and the track definitely favours railers; it is almost impossible to make ground once you get wide on the track at The Meadows. The inside 3 boxes are favoured over the 525m, and the inside 4 boxes over the 600m. The outside boxes are a decided disadvantage over the both the shorter distances.
Wentworth Park went from being a very fair track to a leader biased track with the addition of "transition turns" to the corners in the mid 90's. Leaders have been advantaged ever since that track modification and consequently red box draws are small advantage over both the 520m and 720m distances now.
Cannington is one of the better two tracks which does tend to give greyhounds off the speed a chance to run on. Both the 530m, and 642m distances favour the inside boxes and the 1 box has a slight advantage over the 715m distance.
The Meadows Greyhounds – Race 3 – Box 8 – Jean Jeannie
Lightly raced but super fast Jean Jeannie hasn't raced since July but has won 7 of 10 starts with PB's of 32.49 at Horsham, 26.75 at Wangaratta. 30.01 at Sandown and 25.26 at Shepparton. Is as quick as any bitch in training and will appreciate the wide draw. Will have to step right up at first metro start and from box 8 in a 600m Meadows race but is quick enough to win.
Wentworth Park Greyhounds – Race 1 – Box 6 – Forty Twenty
Smart Besty vs Forty Twenty mark II. Smart Betsy didn't lead last week and Forty Twenty had the race shot to peices but wouldn't leave the rail and blew it badly. Forty Twenty wouldv'e won by 10 lengths had he found room an the rail, whereas as Smart Betsy was more than dissappointing when she didn't lead and retirement talk is already in the wind. With Forty Twenty starting inside Smart Betsy, he should be able to find the rail and finally win again here in town.
Wentworth Park Greyhounds – Race 3 – Box 8 – Freckles
Get on Freckles here off box 8, where she is undefeated. Hasn't been suited past few by the grades or the box draws and back to 5th 520m and off this draw she is a special. Has only won 2 of 12 here but did run 30.09 when whe did win and wide running style is well suited to the pink alley.
Wentworth Park Greyhounds – Race 4 – Box 1 – Gibbo's Girl
Another Ruth and Ray King trained runner who has the advantage of the rails draw but will need it against a very hot field against some inform greyhounds. Despite that we'll be getting good odds about a rails runner who has won 5 of 7 starts here, but will need to set up a nice break on the field with very strong runner Clark No Ee, Zambola Bale and Take The Kitty engaged.
Wentworth Park Greyhounds – Race 7 – Box 2 – Root Canal
It took a potential star in Gripen Bale to beat Root Canal at Richmond 2 starts ago, and he made amends last week leading all the way from box 4 in a very quick 30.64 at Richmond. The move inward to box 2 only helps him and despite only winning 1 of 5 starts here so far, gets his chance to break through again.
Wentworth Park Greyhounds – Race 10 – Box 6 – Gripen Bale
Try to stay awake for this one, where budding star Gripen Bale takes on the well performed Domino Vitali. If Gripen Bale runs up the kind of form we've seen from him at his last 2 starts at Richmond and Bulli, then this will be a cake walk. Came from behind Root Canal and went past that greyhound like they were a labrador at Richmond to win by 6.5 lengths in 30.31, and then bolted in at Bulli to win by 9.75 lengths in 26.16. Looks an absolute star in the making for the Wheeler kennels and should be winning this.
West Australian National Distance Championship Final – Cannington Greyhounds – Race 3 – Box 1 – Red Shilling
The horse had bolted the minute they went in to the boxes last week and thr box draw has only confirmed the result tonight. Red Shilling is 6-10 lengths better than anything else racing over the staying trip in WA and proved it last week winning 7 in a row by 6 lengths in the good time of 41.58, which is not far outside Chinatown Lad's 41.42 track record and was a race record. Will run the race record here again and if they give her a decent track might even shake the record mark. Home.
West Australian National Sprint Championship Final – Cannington Greyhounds – Race 5 – Box 1 – Red Shilling
Doesn't take a genius to realise Linda Britton will win the West Australian National Sprint Championship Final with 5 of the 8 runners starting from her kennel, but which one? As fate would have it her fastest qualifier from last week's heats Edie Action has actually drawn the inside of her five runners, who are all drawn in the 5 inside boxes. Edie Action has won 2 of 3 starts from box 1 and never been unplaced and having won half her starts here at Cannington will be very hard to beat. PB of 30.12 and last weeks 30.18 win prove she is as good as any of these and going very well at the moment.
Don't Miss The Late Mail With Our Twitter Tips
Sometimes things can happen after we publish our Tips which change the way we view a race. By using Twitter you can take advantage our of our expert form analysis minute by minute as events happen. Follow us on Twitter and you'll be able to receive all our Late Mail direct to your phone or email, so you'll never miss that next winner, no matter where you are. Follow @GreyhoundRacing on Twitter now and start winning more.
Free $50 Bet At Sportsbet
Take advantage of our Free $50 Bet with Sportsbet. Just open a new account at Sportsbet from any of our links and you can be betting and winning for free on us. Use Sportsbet Bonus Code 27110 when signing up for a Free $50 Bet.
Free $100 Bet At Iasbet
Sign up at Iasbet and use the Iasbet Promo Code ARG100 and you can get a Free $100 Bet on us. Just open a new Iasbet account from any of our links, use the Iasbet Bonus Code ARG100 when registering, deposit $50 and have a $50 bet, and your account will be credited with a Free $100 Bet with in 24 hours.
Don't Like Our Tips? Lay Them At Betfair
If you think our selections can't win, you can make money by betting against us and laying the selection at Betfair. Follow any of our Betfair links to open a Befair account now and put our greyhound Tips to the ultimate test.
Australian Racing Greyhound Dog House (NTBBA – Never To Be Backed Again)
Me Boss (New South Wales)
Bikini Beach (Queensland)
Autumn Honey Bee (New South Wales)
Teaman Titch (Victoria)
Sculpted (South Australia)
Miss Opie (Victoria)
Birthday Boy (Victoria)
Australian Racing Greyhound Kennel
Uno Express (Victoria)
Monique's Doll (New South Wales)
Similar Greyhound Racing News