Greyhound Racing Tips For Saturday 2nd May 2009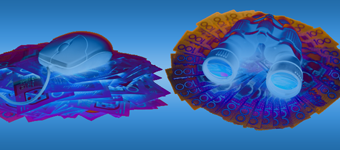 Welcome to Australian Racing Greyhound's free Greyhound Racing Tips for Saturday 2nd May 2009 with Tips tonight from The Meadows (Victoria), Wentworth Park (New South Wales) and Cannington (West Australia).
Tonight's racing is highlighted by the heats of the Group 2 Ladies Bracelet at Wentworth Park for the females. The heats lost a little lustre when the pride of NSW, Miss Elly Mint has to be scratched earlier in the week, as well as Joanne Monelli. Incidentally both those scratchings were announced by us 2 days in advance of other greyhound media, proving once again that Austalian Racing Greyhound readers enjoy the most up to the minute information possible.
Additionally, tonight also sees many of the Group 1 Maturity aspirants have their final hitouts at The Meadows with greyhound from South Australia and New South Wales converging for some race experience before the heats.

Before we offer up our selections for tonight, let's recap out betting advice for tonight's tracks.
The Meadows races over the 525m, 600m and less frequently the 725m distances and the track definitely favours railers; it is almost impossible to make ground once you get wide on the track at The Meadows. The inside 3 boxes are favoured over the 525m, and the inside 4 boxes over the 600m. The outside boxes are a decided disadvantage over the both the shorter distances.
Wentworth Park went from being a very fair track to a leader biased track with the addition of "transition turns" to the corners in the mid 90's. Leaders have been advantaged ever since that track modification and consequently red box draws are small advantage over both the 520m and 720m distances now.
Cannington is one of the better two tracks which does tend to give greyhounds off the speed a chance to run on. Both the 530m, and 642m distances favour the inside boxes and the 1 box has a slight advantage over the 715m distance.
Meadows Greyhounds – Race 2 – Box 1 – Carlinford Ron
Darren McDonald was attempting a staying career with this greyhound but that all fell apart last start when he failed to run out the 725m here after leading. Back to a more suitable distance and did post good wins at Sale and Ballarat of middle distance. Breed can be "iffy" but ith interstate runner Ella Fair outside him he should get the room to move he needs and lead from go to whoa.
Meadows Greyhounds – Race 4 – Box 2 – Misty Sparks
Some very handy types going around here that make this race very interesting. Going to pop for Misty Sparks from box 2 who has her share of ability and and has 2on and run 2 placings from 4 starts here. Ran a career best 30.22 running second last week here and fancy she might get the right sort of run with an interstate visitor on her inside and speedy but engmatic Miss Martini drawn outwide.
Meadows Greyhounds – Race 5 – Box 1 – Austin Bale
Couple of Sandown Cup hopefuls having thier last hitouts here tonight. Natalie Rass upset everybody, including us, by winning the Group 3 Lizrene Classic Final st Sandown at her last start and has run second here at her only 725m run, running 42.99. She'll attract most of the money, but fancy Austin Bale is ideally drawn to take the lead past the post the first time and has already won here running 42.93 from his one and only attempt. Should get a good run from box 1 and will hold them off later.
Meadows Greyhounds – Race 6 – Box 4 – Aztec Cruise
You knw what they say about mugs and their money, and Aztec Cruise has mad mugs of us at both his last 2 starts here, parting us with some of our cherished cash. Really hate to have to be on him again, but fancy the first time we jump off him, he'll suddenly show his true ability and we'll be all the more poorer for not following our cash. The Jimmy Auld trained Aztec Cruise is a very fast greyhound who won well at Ballarat 6 starts ago but has barely fired a shot since and plodded around his last 2 starts with our money on him here at this distance and track. Hate to say it, but we have to be on again.
Meadows Greyhounds – Race 7 – Box 8 – Jim Bob
If Aztec Cruise doesn't do the job for us in the previous race then we may be putting too much faith in this one, Jimmy Auld's next runner is Jim Bob who starts from box 8 ion this 600m event; and scorched around Horsham last start over 570m in 32.31. Did have box 1 that day and has to contend with the wide alley but not a lot of consistent early pace in this race and can see him leading again. If he leads he wins, simple as that.
Meadows Greyhounds – Race 8 – Box 8 – Trew Millions
Truly champion greyhound who just keeps producing his best, Trew Millions looks a standout in this more than handy Free For All. Is capable of a very good turn of foot on his night from the boxes and get the feeling he'll explode form the boxes here and lead. Raced very well through the Perth Cup and Easter Egg series, with his best result running second in the Perth Cup Final. Returned to Victoria with a bang by taking out 2 FFA's at Sandown and here running 29.60 and 29.80 respectively. Had no luck last start here and should atone.
Wentworth Park Greyhounds – Race 1 – Box 2 – Tearaway Tanya
Those of you with good memories will remember us getting great odds about Tearaway Tanya on debut at Wenty from box 2. She followed that with a good second but went off the boil and had a short let up. We were on her when she resumed at Maitland last week running a respectable 22.54, leading all the way. Get the feeling that fresh again and from another iniside draw she can ping the lids as she did on debut here and run the ragged again.
Wentworth Park Greyhounds – Race 4 – Box 1 – Did I Entertain
Did I Entertain gets an ideal draw here and was vey impressive a relative youngster throughout the Easter Egg Series leading good quality fields in both his heat and semi final to record 2 good sub 30 wins. Couldn't match the blinding early pace in the Final running 6th and backed that up with a 3rd from box here last week behind Bells Pace. Move to box 1 is a huge attraction and he should lead and win.
Group 2 Ladies Bracelet Heat 1 – Wentworth Park Greyhounds – Race 5 – Box 8 – Dana Beatrice
With the scratching of Joanne Monelli, it becomes impossible to go past Dan Beatrice who has exceptional early pace to offset the box 8 draw, and of course won the Group 1 Golden Easter Egg 3 starts agp before bizarrely returning to non-tab racing at Young for 2 wins at her last 2 starts. Not sure how you fell content winning a $200 race at Young after taking out the $150,000 to the winner Easter Egg, but no doubt she'll have gained immeasurable confidence from those runs? Back up in her rightful grade she should lead and win again.
Group 2 Ladies Bracelet Heat 2 – Wentworth Park Greyhounds – Race 6 – Box 8 – Flash Of Light
Flash Of Light proved she has buckets of ability winning here from box 7 on Golden Easter Egg Semi Final night running 29.96, after getting whipped in her heat by Dana Beatrice. She then trialled 29.89 at Angle Park and impressively won her heat of the Anniversary Cup before performing well below par in the final. Has the pace to lead and you have to trust the real Flash Of Light turns up. If that happens we'll be counting the cash as she passes the 720m boxes.
Group 2 Ladies Bracelet Heat 3 – Wentworth Park Greyhounds – Race 7 – Box 5 – Miss Swip
Had Miss Elly Mint have started in this she'd have been $1.10 and would've bolted in accordingly. With her scratching the race opens right up and we should get value the eventual winner. Freckles agian boxed upside down is bound to cause chaos on the first turn as she tries to get off. Have to settle for the unlikely Miss Swip, who has had the most bizarre preparation for a Ladies Bracelet you'd ever see. She won her first up over the 520m running 29.94 and then ran 2nd over 720m here before travelling down to Sandown and failing miserably in a Lizrene Classic heat. Has had 10 days off and needs to miss the start enough to be able to go under the first corner chaos. If that happens she'll be way too strong for whatever remians in front of her.
Group 2 Ladies Bracelet Heat 4 – Wentworth Park Greyhounds – Race 8 – Box 8 – Gibbo's Girl
Another wide box runner for our tips, with the Ruth King trained Gibbo's Girl. We were on here on 9th April 2009 at Dapto when she blitzed them from box 7 to run 29.84 and win by 6 lengths. From that run she failed at Wentworth Park, but reversed that with a 5.75 length win from box 7 here running 30.12 at her last start. With a PB here of 29.83, she should be able to put herself thereabouts in the run to the first corner and prove too good in the run home.
Wentworth Park Greyhounds – Race 9 – Box 5 – Boss Number One
Boss Number One has now racked up 5 wins from 9 starts without scracely rating a mention. His last start win over the promising Dentax Bale at Maitland on Maitland Gold Cup night was impressive, running 25.32 and leading all the way from box 6. Does have a PB of 25.25 there and 23.23 over the 400m on the Miatland track which has attracted all her 9 starts so far. Could be risky on debut but will definitely be in the lead early and has esceptional ability. Has won all 3 starts from box 6 so box 5 should not be an issue.
Cannington Greyhounds – Race 2 – Box 1 – Proven Chayse
Dand Biddle's Proven Chayse was very impressive on WA debut at Mandurah over the 492m from box 4 beating handy Tapayln by 1.75 lengths. Has won 10 from 32 starts with a further 10 placings and can run big races from time to time. Betting he will have gained confidence from last week's run and should blow this lot away.
Cannington Greyhounds – Race 4 – Box 1 – Russle Up
Linda Britton trained Russle Up hasn't been far away and in fact has managed 4 wins from his last 8 starts, all at Cannington. Will appreciate the red box draw here and can show early pace. Has won 7 from 12 at Cannington with 3 minors and 3 of 5 starts from this box. Looks to good to go passed and with the advantage of box 1 can upset his more fancied rivals.
Don't Miss The Late Mail With Our Twitter Tips
Sometimes things can happen after we publish out Tips which change the way we view a race. Now by using Twitter you can take advantage our of our expert form analysis minute by minute as events happen. Follow us on Twitter and you'll be able to receive all our Late Mail direct to your phone or email, so you'll never miss that next winner, no matter where you are. Follow @GreyhoundRacing on Twitter now and start winning more.
Free $50 Bet At Sportsbet
Remember if you like any of our Tips and want to get your punting account kick started, all our readers are able to take advantage of our Free $50 Bet offer for anyone that is able to open a new account with Sportsbet. Just open a new account at Sportsbet from any of our links and you can be betting and winning for free on us.
Don't Like Our Tips? Lay Them At Betfair
If you think our selections can't win, you can make money by betting against us and laying the selection at Betfair. Follow any of our Betfair links to open a Befair account now and get a Free$50 Bet to put our greyhound Tips to the ultimate test.
Australian Racing Greyhound Dog House (NTBBA – Never To Be Backed Again)
Me Boss (New South Wales)
Bikini Beach (Queensland)
Autumn Honey Bee (New South Wales)
Teaman Titch (Victoria)
Sculpted (South Australia)
Matching Outcome (Queensland)
Miss Opie (Victoria)
Australian Racing Greyhound Kennel
Physical (Dapto, Bulli, Richmond)
Punk Appeal ( > 600m races)
Uno Express (Victoria)
Miss Amy Jade (Queensland)
Sardius (Victoria – short races / wide draws)
Lochinvar Polo (New South Wales)
Like Iron Mike (Horsham)
After Party (Victoria)
Miss Fluffy (Victoria)
Pure Inspiration (Victoria)
Similar Greyhound Racing News