Greyhound Racing Tips For Sunday 22nd March 2009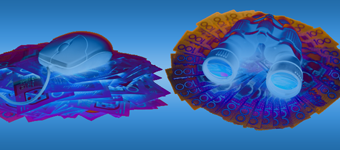 Welcome to Australian Racing Greyhound's free Greyhound Racing Tips for Sunday 22nd March 2009 with Tips tonight from Sale (Victoria) and Canberra (Australian Capital Territory).
Last night's Greyhound Racing Tips despite finding four winners made a small loss of 4 bets, exacerbated by greyhounds such as Going Mad, Vintage Octane and Lilley Criminal running very dissapointing races at short odds. Lilley Criminal especially was extremely dissapointing after leading easily and then being run down by a very moderately performed WA local stayer who had previously had 12 runs against the lower grade WA stayers at Cannington for just one win. Not what you'd expect at all from a Group 1 winning greyhound.

A couple of our selections last night ran good races including Sky Ray who gave himself every chance at The Meadows but just got run down by a better dog, Betty Boo who had to work to run down Tad Rusty in the best of the night at her first come from behind win, Eluthra who was ultra impressive getting pushed back to last before circling the whole field for one of the most impressive Wentworth Park wins seen for some time and of course, Velocette who led from start to finish and set new figures for the Cannington 530m track record of 29.92.
We need to make special note of Cyclone Ned's performance last night. One of our Australian Racing Greyhound Kennel, he has to be sacked after last night's effort where he was perfectly positioned to go on and win but lacked the drive to finish off the job. A very quick greyhound, but was dissapointing last night and will be difficult to follow with confidence.
Our fourth Lay Of The Night selection, Fedex managed to beat itself again and belie the fact he's a dual Group 1 winner. Hopefully some of you found the winner or scored well through the exotics, if you didn't lay fedex at Betfair. Our lays of the night are now 4 picks for 4 correct selections.
With tonight's Greyhound Racing coming from Sale (Victoria) and Canberra (Australian Capital Territory), lets just recap betting advice for those tracks.
Sale greyhounds race over the 440m, 520m and 650m distances. The 440m races start at the top of the back straight and are the best betting option, with 520m races starting on a corner and very few 650m races being run. The 440m races show a fairly normal distribution with boxes 1,2,7 and 8 all performing well. The 520m races are heavily biased to the two inside boxes, winning more than a third of all races over that distance.
Canberra, like most regional clubs, suffers generally from a lack of depth in the fields and frequently a lack of exposed form. Punters who like their money should stay away from the 310m races, and the corner start 440m races. The 530m races can bet on with some confidence.
Lay Of The Night – Sale – Race 5 – Box 4 – Aston Volante
They say punters are slow leaners and Aston Volante is the living proof. A good initial Meadows winner, this Jason Thompson trained greyhound has failed at all 3 starts since at the odds of $1.70, $1,70 and last time at $1.50. We were off him early after noticing a decided lack of commitment when not leading and we layed him the past to runs. Fronting up here at Sale just 4 days after another sub-standard performance at Ballarat, we're making him our lay of the day again. This field is much easier than Wednesday night's, but from box 4 and with the dog in the 1 likely to improve and jump and the dog in the 3 a quick beginner, Aston Volante will probably get headed again and do nothing in the run. Will start about $1.50 and will lose again.
Sale – Race 6 – Box 2 – Carlisle Bomber
Mister Siesta will starts odds on from box 1 here, and although he has won 10 races and Carlisle Bomber only 2, I don't think there is much between them. Carlisle Bomber won two starts in a row at Traralgon running 30.38 and 30.33 leading all the way. Failed last start at Cranbounre but will appreciate the 2 box and should improve and vy for the lead. At the odds, we have to be on Carlisle Bomber to win this, as really only Mister Siesta or Carlisle Bomber can win this.
Sale – Race 8 – Box 6 – Hanify's Impact
Best of night winner at Warragul last start running 23.91. That was first start since running second in the Horsham Cup, and although this field is pretty with a lot of early pace, Hanify's Impact should still see her class prevail here and win leading throughout. Confidence is high after past 4 runs and with too moderate beginners on her outside she gets the chance to work to the lead here.
Sale – Race 9 – Box 1 – Sheoak Boxer
Dominant win at Geelong 2 starts back beating Like Iron Mike, leading thoughout and running 25.46 best of night. That was his 5th win from 7 starts, and ominously he hasn't run a place at the other 2 starts. Was bitterly dissapointing at Ballarat on Wednesday night running 6th, when he couldn't lead as a $2.10 favourite. There's definitely 2 of them, but you should see the real one race today from box 1 with a slow beginner drawn his outside in box 2. Have to assume he'll lead from the 1, if he does he'll win.
Sale – Race 10 – Box 1 – Mr Moorooduc
Mr Moorooduc has a good record from inside boxes and has won 3 of his 7 starts with 1 placing. Gets his chance to put a fall and 2 subsequent sub par performances out off his head by getting a cruisy run from the 1 box. Speedy Extra Stride will probably lead from box 3 but will weaken in the run and with a slow beginner drawn in box 2 Mr Moorooduc should get the right run here and be poised to pounce at a nice price.
Canberra – Race 3 – Box 2 – Morgo's Babe
With slow beginners drawn in the 1 and the 3, Morgo's Babe gets her chance to win her maiden here after, 2 placings from 4 starts all at Canberra. Both placings came from inside draws and Morgo's Babe should be able to lead and win from box 2 here today.
Canberra – Race 4 – Box 6 – Loki Izmir
The Ken Staines trained Loki Izmir was a good debut winner at Nowar comeing from near last to land the cash in a best of day 30.81 and despite failing here last start looks the goods again in this race. It is always heart in your mouth stuff backing slow begineers like Loki Izmir, but does look a classy type and the field is not hard. Have to be on the best greyhound in the field and Loki looks the goods in this.
Canberra – Race 5 – Box 2 – Miami Lock
The Bruce Peck trained Miami Lock looks the winner in the difficult non grade event. Peck has both inside runners in this, but Miami Lock is a more consistent beginner and was a recent 25.83 winner here from box 5. Hasn't seen an inside box draw for quite sometime and will appreciate the advantage of box 2 here.
Canberra – Race 6 – Box 1 – Budapest
4 starts for 3 wins and 1 2nd and by Bombastic Shiraz ~ Busy Pilgrim, Budapest has all the makings of a good bet here in this 530m race. Okay the 3 wins were at Goulburn, but wasn't disgraced running 2nd at Bulli last start, at his first TAB run. A litter brother to classy and up and comer Lochinvar Milano, who must have inherited some of the Hallinan/Pringle damline family pace. Should start a good price and will go around over the odds.
Canberra – Race 7 – Box 1 – I'm The Cure
1 start for 1 win in last weeks heat running 25.96. Wasn't the quickest winner but the aid of box 1 should help I'm The Cure heal our ailing finances. Led all the way from box 4 last week and can only see this Peter Warner trained daughter of Bombastic Shiraz ~ True Elegance doind the same here again.
Canberra – Race 8 – Box 2 – Chocolate Cobber
Last starts Wentworth Park and Gardens winner running 30.52 and 30.19 respectively. Trained by Wayne Hogan and well placed in this race 2-5 wins race having had 8 starts for 3 wins and 2 placings. Has already notched 1 win from a box 2 draw and should win again here.
Canberra – Race 9 – Box 1 – Azure Osti
The Lorraine Roy trained Azure Osti has the adavantage of box 1 to offset some ordinary recent form. Has started 7 times over this tack and distance for 4 wins and 2 placinsg and is unbeaten from boz 1 draws. Will find lengths from this draw and barely a week goes by without Lorraine Roy winning a Canberra race.
Free $50 Bet At Sportsbet
Remember if you like any of our Tips and want to get your punting account kick started, all our readers are able to take advantage of our Free $50 Bet offer for anyone that is able to open a new account with Sportsbet. Just open a new account at Sportsbet from any of our links and you can be betting and winning for free on us.
Don't Like Our Tips? Lay Them At Betfair
If you think our selections can't win, you can make money by betting against us, laying the selection at Betfair. Follow any of our Betfair links to open a Befair account now and get a Free$50 Bet to put our greyhound Tips to the test.
Australian Racing Greyhound Dog House (NTBBA – Never To Be Backed Again)
Me Boss (New South Wales)
Bikini Beach (Queensland)
Autumn Honey Bee (New South Wales)
Teaman Titch (Victoria)
Sculpted (South Australia)
Matching Outcome (Queensland)
Australian Racing Greyhound Kennel (Follow Up On Them Next Start)
Physical (Dapto, Bulli, Richmond)
Punk Appeal ( > 600m races)
Uno Express (Victoria)
Tearaway Tanya (New South Wales)
Sardius (Victoria – short races / wide draws)
Lochinvar Polo (New South Wales)
Like Iron Mike (Horsham)
After Party (Victoria)
More greyhound news