Greyhound Racing Tips For Thursday 10th December 2009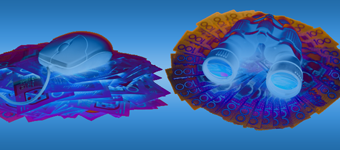 Greyhound Racing Tips for Thursday 10th December 2009 with Tips tonight from Sandown Park (Victoria), Dapto (New South Wales), Albion Park (Queensland), Angle Park (South Australia) and Mandurah (West Australia).
If you haven't jumped on the bandwagon yet get yourself set up with an account at Sportsbet. By using the Sportsbet Free Bet Code 27110 you can get yourself up to $200 in free bets just by opening a new account.
The highlight of tonight's racing is the final of the Group 1 Brisbane Cup with Cindeen Shelby the lone interstate greyhound taking on the locals and aiming for her fourth Group 1 win in recent months. The supprt program is enormous though with the heats of the time honoured Group 1 Hobart Thousand from Tasmania.

We've extensively covered the Hobart Thousand heats in our 2009 Hobart Thousand Preview, and you'll find our selections there. Also on tonight is the final of the Group 3 Brian Johnstone Memorial Final from Angle Park with Jean Jeannie aiming for another feature win in South Australia.
With tonights Greyhound Racing coming from Sandown Park (Victoria), Dapto (New South Wales), Albion Park (Queensland), Angle Park (South Australia) and Mandurah (West Australia), lets just recap our track advice for those tracks.
Sandown Park is considered one of the best two turn tracks in the country and plays reasonably fairly, although there is a slight bias towards railers and greyhounds on the speed.
Dapto is a track greyhounds either handle or they don't. Favouring early speed greyhounds over all distances, it is one of the few tracks in Australian Greyhound Racing where dogs can race extremely wide and still make ground. Look for greyhounds with exposed form on the track.
Albion Park was the first track in Australia to move to the finish-on lure system and it is definitely the better of the two Queensland TAB tracks. A lack of depth in a lot of races can cause upsets at Albion Park when favourites are over-rated or suffer interference. Tread warily when betting on the corner start 600m races; and the 700m races will often throw up odds-on favourites that have alot of weakness about them.
Angle Park is all about leading to the first corner, class dogs will knock up winning in South Australia as their is a definite lack of depth, even at higher grades. Again be wary of betting in 600m and 700m events at Angle Park as in many cases it is just the last throw of the dice for connections and there are very few genuine stayers.
Mandurah can be a punters graveyard, the 492m distance, 647m distance and the 302m distances are corner starts and even the 405m start is only a short run before the corner. Good beginners are decidedly advantaged as are the red boxes over all 3 shorter distances.
Sandown Greyhounds – Race 5 – Box 2 – Gioves Thunder
Gioves Thunder put 2 very fast wins together at Horsham over the 410m and then came to Sandown and ran in to speedy Franquin getting run down late. Had no luck here from box 4 next time and wasn't disgraced finishing 2nd to Dyna Lachlan in the Ballarat Cup heats. Gets box 2 here and slow beginner inside him and should set up a big early break.
Sandown Greyhounds – Race 7 – Box 1 – Tomic
Tomic has been racing in very good form and gets box 1 on debut here. Has Won 3 of her past 5 starts running 2nd on the other two occassions. Has shown plenty of box speed at all those starts and should be able to lead this field from box 1 and based on his prior wins at Angle Park, shouldn't have much trouble running the distance out.
Dapto Greyhounds – Race 5 – Box 7 – Magic Sprite
Magic Sprite's connections went home with their tails between their legs after an attempted hit and run mission at Sandown, with the previously unbeaten greyhound finishing dead last and falling on the new track. Comes back to what should be a more familiar track and despite having only started and won at The Gardens and Richmond. Hopefully has trialled here and if that is the case he should be the best of good things.
Dapto Greyhounds – Race 7 – Box 2 – Spring Casey
The Anthony Azzopardi trained Spring Casey is the winner of 6 of his 12 starts and has run places at 5 of the other 6 starts. Usually a front running sprinter, he should have no trouble leading this field and running away with it despite having his first look here. Has so far only won on the one turn tracks of Maitland and Richmond but gives the impression he should have little difficulty handling the track.
Albion Park Greyhounds – Race 2 – Box 1 – Robo Raptor
Big drop in class for Robo Raptor who has been racing in group company at his past 5 starts and now finds himself in box 1 in a low 5th grade. Has won 3 of 6 starts here and has a PB of 30.17 here so should make amends for his last start last behind Side Cutter in the Brisbane Cup heats when never in it. Should make a marked improvement.
Group 1 Brisbane Cup – Albion Park Greyhounds – Race 8 – Box 7 – Cindeen Shelby
Impossible to go past Cindeen Shelby who has taken all before her in recent times and is looking for her 4th Group 1 win in just a few months. Was the only interstate runner to overcome the track last week and make this final, and has on best form has lengths on these. Only has to begin in half as good as usual to lead here form box 7 and looks an absolute moral to win this $55,000 to the winner Group 1 Brasbane Cup.
Free $200 Bet At Sportsbet
Take advantage of our $200 Free Bet with Sportsbet. Just open a new account at Sportsbet from any of our links and you can be betting and winning for free on us. Use Sportsbet Free Bet Code 27110 when signing make sure your eligible for $200 in Free Bets.
Free $100 Bet At Iasbet
Sign up at Iasbet and use the Iasbet Promo Code ARG100 and you can get a Free $100 Bet on us. Just open a new Iasbet account from any of our links, use the Iasbet Bonus Code ARG100 when registering, deposit $50 and have a $50 bet, and your account will be credited with a $100 Free Bet with in 24 hours.
Australian Racing Greyhound Dog House (NTBBA – Greyhounds Never To Be Backed Again)
Me Boss (New South Wales)
Bikini Beach (Queensland)
Autumn Honey Bee (New South Wales)
Teaman Titch (Victoria)
Sculpted (South Australia)
Miss Opie (Victoria)
Australian Racing Greyhound Kennel (Greyhounds To Follow)
Monique's Doll (New South Wales)
Goodesy (New South Wales)
Pulp (New South Wales)
Billy Bobaggings (New South Wales)
Hurricane Luke (New South Wales)
Window Watcher (New South Wales)
Similar Greyhound Racing News