Greyhound Racing Tips For Thursday 16th April 2009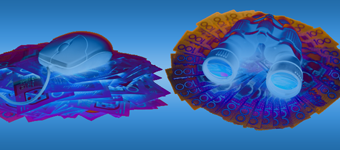 Welcome to Australian Racing Greyhound's free Greyhound Racing Tips for Thursday 16th April 2009 with Tips tonight from Sandown Park (Victoria), Dapto (New South Wales), Albion Park (Queensland), Angle Park (South Australia) and Mandurah (West Australia).
Tonight's racing from Sandown features heats of the Group 3 Lizrene Classic for the stayers, and Angle Park also features group greyhound racing with heats of the Group 3 Anniversary Cup for the sprinters.
If you weren't impressed but our greyhound tips last night, you can't be impressed at all. 15 selections, 10 winners, 3 close seconds and just the 2 unplaced runners. That awesome night of tipping left us a tidy $3,100 return at Betfair and over $2,700 returns at Iasbet, Centrebet and Sportingbet. Even Sportsbet dragged in $2,500.

Consequenlty we are now showing a 6% return on investment (ROI) through Betfair, which is only likely to extend as we've only been running the tips since 4th March 2009. Thats an average income of oiver $500 per week clear profit. Not quite a full time income but not far from it.
With tonights Greyhound Racing coming from Sandown Park (Victoria), Dapto (New South Wales), Albion Park (Queensland), Angle Park (South Australia) and Mandurah (West Australia), lets just recap our track advice for those tracks.
Sandown Park is considered one of the best two turn tracks in the country and plays reasonably fairly, although there is a slight bias towards railers and greyhounds on the speed.
Dapto is a track greyhounds either handle or they don't. Favouring early speed greyhounds over all distances, it is one of the few tracks in Australian Greyhound Racing where dogs can race extremely wide and still make ground. Look for greyhounds with exposed form on the track.
Albion Park was the first track in Australia to move to the finish-on lure system and it is definitely the better of the two Queensland TAB tracks. A lack of depth in a lot of races can cause upsets at Albion Park when favourites are over-rated or suffer interference. Tread warily when betting on the corner start 600m races; and the 700m races will often throw up odds-on favourites that have alot of weakness about them.
Angle Park is all about leading to the first corner, class dogs will knock up winning in South Australia as their is a definite lack of depth, even at higher grades. Again be wary of betting in 600m and 700m events at Angle Park as in many cases it is just the last throw of the dice for connections and there are very few genuine stayers.
Mandurah can be a punters graveyard, the 492m distance, 647m distance and the 302m distances are corner starts and even the 405m start is only a short run before the corner. Good beginners are decidedly advantaged as are the red boxes over all 3 shorter distances.
Sandown Park Greyhounds – Race 2 – Box 3 – Cadet Chart
Cadet Chart has won 2 of her last 3 starts at Horsham, leading all the way. By Kings Cadet ~ Tat Midge, the damline always throws buckets of early pace and Cadet Chart looks the goods despite failing at The meadows last start. Is yet to break through here from 3 attempts, but has run 2 placings and can lead the 2 greyhound drawn inside him.
Group 3 Lizrene Classic Heat 1 – Sandown Park Greyhounds – Race 4 – Box 4 – Miss Swip
Miss Swip was very impressive winning at Wentworth Park over the 520m trip running 29.92 back on the 6th April when we were on her and she was first up from WA. She followed that up with a more than handy 2nd to Cool Westend at Wentworth Park, when unable to lead and running on from back in 4th. Was beaten just under a length then is sure to be further improved.
Group 3 Lizrene Classic Heat 2 – Sandown Park Greyhounds – Race 5 – Box 6 – Hastings Bale
There is only only calculation to take in to account here, if Hastinbs Bale can run the full 715m journey, they will not see where he went; Lilley Criminal or no Lilley Criminal. Hastings Bale has posted some amazing Sandown 515m times and we have been backing him in the short races with success. Fancy given his style that he will actually get the distance and first up tonight will "smoke 'em" at the start. Doubt too many others will be brave enough to step in here first time over the trip, but we're pretty confident and think he looks a very very good bet here tonight.
Sandown Park Greyhounds – Race 6 – Box 6 – Cindeen Shelby
If Cindeen Shelby can transplant the form around her last 2 wins at The Meadows, she will go very close here. Seem to have improved in the Kelvyn Geeenough kennel and is already a Group 1 finalist and Group 2 winner at Wentworth Park. Just needs to handle the box and the start to win.
Group 3 Lizrene Classic Heat 3 – Sandown Park Greyhounds – Race 7 – Box 2 – Mantra Lad
It would be fair to say Mantra Lad has lost a little of the gloss from his previously exceptional staying and then sprinting form, but this is his frist foray back in to the staying ranks and looks well timed. He has been more dour at his past runs over the short courses. This is easily the weakest of the Lizrene Classic heats and while we have reservations about him, he only has to be a fraction of his former self to win this.
Sandown Park Greyhounds – Race 8 – Box 1 – Special Sign
We are big fans of this Russell McRae trained bitch and she gets an idela draw here tonight to add to here 5 wins at this track and distance from 12 attempts. Having exited the red box 5 times for 3 wins and 1 2nd, we think she is as good a thing to a certainty you'll see racing at Sandown tonight. Has really made her name over the 600m trips, but is just quick enough to hold out the others from this bax and if she finds the front, they won't catch her.
Dapto Greyhounds – Race 6 – Box 6 – Brislane
Richie Dean trained Brislane steps down from some good runs over the Golden Easter Egg carnival to this 600m race, and although some handy types are entered, she does look a class above. Has previsouly had 2 starts here for just a 2nd but only has to run up to her 3rd behind Ture Kihael in The Ambrosoli to win this.
Dapto Greyhounds – Race 7 – Box 1 – Taylor's Reunion
Taylor's Reunion is a fairly quick conveyance that has the early pace to lead this and has started 5 times from box 1 for 2 wins and 2 placings. Has a PB of 30.27 here from this same box and has been largely overlooked in this so we should get a good price.
Albion Park Greyhounds – Race 1 – Box 2 – Powder Blue
With the late scratching of the 3 dog here, Powder Blue, who is yet another from the Robartson's Surf Lorian ~ New Guess litter, looks a nice bet. The whole litter can run and Poweder Blue won well here last start running 30.71 winning by 5.25 lengths. Stick with the winning lines and trainers in this and back Powder Blue.
Albion Park Greyhounds – Race 2 – Box 1 – Zingara
We backed Zingara 2 starts back here on the 6th when she ran 2nd and the Mike Stephenson trained runner made amends winning here on Monday night. Has enough pace to lead this field from an ideal box 1 draw and has now won 2 from 4 with 1 minor on the track.
Albion Park Greyhounds – Race 3 – Box 6 – Genista Reign
The Neil Falls trained Genista Reign raced extremely well at Wentworth park over the past few runs and this is a major drop in class. Has on had one start at Albion Park over this distance for a 2nd, but does look to be going better than that now. Was only 4 lengths behind Lilley Criminal in the Group 3 Easter Chase and if that form can't win a 4/5th grade at Albion Park, we need to ask why?
Albion Park Greyhounds – Race 7 – Box 1 – Royston Renegade
How do you tip against Royston Renegade here. He has had 6 starts at the Albion Park 600m for 4 wins and 2 placings and won here on Monday night beating Aunty Joan. Box 1 suits and we have to be on him here again, despite the presence of Black Ruler and Code.
Albion Park Greyhounds – Race 8 – Box 1 – Rattle And Hum
Would like to be on Elma Fud here, who has been very good to us, but can't be on him with Rattle And Hum sitting up in the red box. Rattle And Hum will get every chance from the inside draw and Elma Fud will have to go around him to win. Not sure he can do that tonight and we'll get a decent price about the 1.
Albion Park Greyhounds – Race 10 – Box 1 – Whata Surf
Would love to be on Dual Enforcer here as he was a very good greyhound prior to changing trainers and getting acidosis. He did win first up over the 400m but didn't run the best of the day and could've expected that on past form. Has to overcome a middle box draw as well adn don;t think he is up to it. On the other hand Whata Surf is yet another from the Surf Lorian ~ New Guess litter and from box 1 with Christine Robartson holding the lead, he just wins.
Anniversary Cup Heat 1 – Angle Park Greyhounds – Race 3 – Box 8 – Drink Driver
SA's most consistent greyhound and the best behind "The Skull" deserves to win this heat. So often fate does not deliver to those most deserving, but Drink Driver has gone about his business and been very underrated, even finishing 3rd in the Group 1 Perth Cup and virtually being forgotten about in the mainstream media. Well we have forgotten you, and we'll be on tonight and cheering every yard of the way.
Anniversary Cup Heat 2 – Angle Park Greyhounds – Race 4 – Box 2 – White Admiral
Veteran White Admiral gets the draw and the chance to head to the final here from box 2. Still has the ability to reel off quick sections and with slow beginning Very Cool of the red, White Admiral gets the chance to add to his box 2 record of 6 starts for 5 wins. Can reverse some ordinary form lately and win tonight.
Anniversary Cup Heat 3 – Angle Park Greyhounds – Race 5 – Box 4 – Flash of Light
We'll admit that depiste Flash of Light's good record we're not huge fans and often look for reasons for her to get beaten. That has only happened 6 times so far in her 16 start career and it near on impossible to see it happening here. After failing int he Golden Easter Egg heat and then blowing them away in thr first race on "Egg Night" running 29.96, she only has to bring that to Angle Park to win running away. Can't see anyway the others can beat her.
Anniversary Cup Heat 4 – Angle Park Greyhounds – Race 6 – Box 1 – Scull Murphy
Don't need an essay to explain this tip. SA's best greyhound, box 1, won 3 of his last 4 starts, leading all the way at the last; and a best time of 29.46. Just wins.
Anniversary Cup Heat 5 – Angle Park Greyhounds – Race 7 – Box 8 – Daddy Rocks
Not a great box at Angle Park, but Daddy Rocks has won 2 of his last 4 starts all at Cannington, and solo trialled here running a moderate 30.50 last week. Is sure to be improved by that run and wil give this an almighty shake.
Angle Park Greyhounds – Race 8 – Box 1 – Big Momma Choda
No real shock here that we would back Big Momma Choda here as she was led and won at all her past 3 starts here and this again appears just a formality. Nothing in this can cross her and after a few moderate runs she looks as though she's worked it all out now and realised it's easier to just lead and win. Ideal box and ideal greyhound.
Free $50 Bet At Sportsbet
Remember if you like any of our Tips and want to get your punting account kick started, all our readers are able to take advantage of our Free $50 Bet offer for anyone that is able to open a new account with Sportsbet. Just open a new account at Sportsbet from any of our links and you can be betting and winning for free on us.
Don't Like Our Tips? Lay Them At Betfair
If you think our selections can't win, you can make money by betting against us, laying the selection at Betfair. Follow any of our Betfair links to open a Befair account now and get a Free$50 Bet to put our greyhound Tips to the test.
Australian Racing Greyhound Kennel
Physical (Dapto, Bulli, Richmond)
Punk Appeal ( > 600m races)
Uno Express (Victoria)
Miss Amy Jade (Queensland)
Sardius (Victoria – short races / wide draws)
Lochinvar Polo (New South Wales)
Like Iron Mike (Horsham)
After Party (Victoria)
Miss Fluffy (Victoria)
Pure Inspiration (Victoria)
Australian Racing Greyhound Dog House (NTBBA – Never To Be Backed Again)
Me Boss (New South Wales)
Bikini Beach (Queensland)
Autumn Honey Bee (New South Wales)
Teaman Titch (Victoria)
Sculpted (South Australia)
Matching Outcome (Queensland)
Similar Greyhound Racing News