Greyhound Racing Tips For Thursday 21st May 2009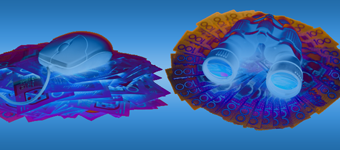 Welcome to Australian Racing Greyhound's free Greyhound Racing Tips for Thursday 21st May 2009 with Tips tonight from Sandown Park (Victoria), Dapto (New South Wales), Albion Park (Queensland), Angle Park (South Australia) and Mandurah (West Australia).
The main feature of tonight's racing will centre around Queen Lauryn's staying debut as well as the final of the Winter Chase for the stayers at Albion Park.
Last night's tips were that far off the mark and Uno Express and Jay Bartel, both at over $3.50 best price were good winners for us.

With tonights Greyhound Racing coming from Sandown Park (Victoria), Dapto (New South Wales), Albion Park (Queensland), Angle Park (South Australia) and Mandurah (West Australia), lets just recap our track advice for those tracks.
Sandown Park is considered one of the best two turn tracks in the country and plays reasonably fairly, although there is a slight bias towards railers and greyhounds on the speed.
Dapto is a track greyhounds either handle or they don't. Favouring early speed greyhounds over all distances, it is one of the few tracks in Australian Greyhound Racing where dogs can race extremely wide and still make ground. Look for greyhounds with exposed form on the track.
Albion Park was the first track in Australia to move to the finish-on lure system and it is definitely the better of the two Queensland TAB tracks. A lack of depth in a lot of races can cause upsets at Albion Park when favourites are over-rated or suffer interference. Tread warily when betting on the corner start 600m races; and the 700m races will often throw up odds-on favourites that have alot of weakness about them.
Angle Park is all about leading to the first corner, class dogs will knock up winning in South Australia as their is a definite lack of depth, even at higher grades. Again be wary of betting in 600m and 700m events at Angle Park as in many cases it is just the last throw of the dice for connections and there are very few genuine stayers.
Mandurah can be a punters graveyard, the 492m distance, 647m distance and the 302m distances are corner starts and even the 405m start is only a short run before the corner. Good beginners are decidedly advantaged as are the red boxes over all 3 shorter distances.
Sandown Greyhounds – Race 2 – Box 1 – Jeddy Boy
Jeddy Boy was a good Warragul winner for us 2 days ago from this same box running just outside the best of the night. Ran 30.04 here at Sandown win 4 starts ago from this draw and has now started 11 times from box 1 for 4 wins, 3 2nds and 3 3rds. Is amd for an indside draw and will go very close in this.
Sandown Greyhounds – Race 6 – Box 3 – Lady Gaga
Give Lady Gaga one more chance to perform here tonight. Has racked up 5 wins from 7 starts here, at Geelong and the Meadows but dissapointed from box 7 last week. Has won here in a flying 29.82 and has performed best here at Sandown. Should go well from the draw.
Sandown Greyhounds – Race 7 – Box 8 – Austin Bale
Austin Bale faltered in the heats of the Sandown Cup but made amends last week running 42.36 beating Gold Slammer. Has started 4 times here for 2 wins and since stepping up to the staying distances has won 4 of 6 races over the longer journey here and and at The Meadows. This field is a drop in class and he should have no trouble accounting for them.
Sandown Greyhounds – Race 8 – Box 8 – Birthday Boy
Birthday Boy trialled just a little over a length outside the Warrnaambool 390m track record 2 weeks ago on a slowish track, before missing the kick and finishing toward the tail here last week. Obviously just put in one of those runs last week, and as proven by his trial and previous good 29.80 and 29.64 wins here, the dog is flying. Goes well from an outside draw and will go close.
Dapto Greyhounds – Race 5 – Box 2 – Domino Vitali
Named after the ever sensual James Bond fictional character "Domino" from the 1965 film Thunderball, Domino Vitali showed all the zest and youthful exuberance that Claudine Auger did portraying the character in the original movie, by hunting up from box 8 and going right on with it winning by 6.5 lengths in 30 dead. Has about 6 lengths on this field and deserves to win if for no other reason than resurrecting "Domino".
Dapto Greyhounds – Race 9 – Box 8 – Dustin Allen
The Simon Rhodes trained Dustin Allen is a Wheeler bred greyhound traine dby Simon Rhodes, who 12 months ago, had given the game away. Dustin Allen rewarded that Rhodes with a 30.38 maiden win here last week, winning by a lazy 10.5 lengths and his 7th start. By Surf Lorian ~ Dyna Jewel has has good early pace and will likely go on with it now he has worked it out. Yet to be unplaced here at this track.
Albion Park Greyhounds – Race 2 – Box 2 – Queen Lauryn
Queen lauryn's debut run over the long journey after an aborted attempt to debut in the Sandown Cup heats through a virus. Reportedly trialled 30.18 at Ipswich last week to prove she is on target and did put together several middel distance wins thast netted here the Ipwich 630m track record. Up against an ordinary field here and will need to stay this trip right out to convincingly be a force in the group staying races starting next week.
Albion Park Greyhounds – Race 3 – Box 3 – Gnarley Boy
Gnarley Boy has a real buzz around him after winning the Eric Thompson Memorial final running 30.13 after winning his heat in 30.10. Seems to have really taken a liking to Albion Park and can go on with it now in this from another good box draw.
Albion Park Greyhounds – Race 8 – Box 1 – Forty Twenty
The Johnny Heard trained Forty Twenty did everything right last week at his debut at Albion Park from box 8 running best of night 41.89. That run was about 2 lengths quicker that Genista Reign's winning time who is his main danger here tonight. Looked a little lost at stages last week and is sure to strip better for the run on the track. Might get covered early from box 1 but is way too good to dismiss.
Albion Park Greyhounds – Race 9 – Box 8 – Maxie's Chariot
Maxie's Chariot has been our selction more than few times and has managed to let us down each time. Boxed out in the pink box tonight, he should get every chance to reward our faith at good odds. Has won 3 of his last 8 starts all at Casino and looked very good winning at each of those. Hasn't won in his last 4 starts but has been in and around the placings and deserves to break though.
Angle Park Greyhounds – Race 6 – Box 7 – Proven Apache
Proven Apache has started to put it all together in SA, winning his last 2 starts here and at Gawler, both from wide boxes. Gets and ideal draw again tonight and the 2 week break between runs works to his advantage. Has a good record of 6 starts for 4 wins at Angle Park and a PB of 30.23. Shouldn't have much trouble accounting for this lot.
Angle Park Greyhounds – Race 7 – Box 8 – Ella Fair
Ella Fair was uber impressive leading all the way last week running 35.01 best of night. Had box 2 on that occassion and does have to contend with box 8 tonight, but based on the 9.02 first section she has the pace to lead the favourite Roxio Bale and can go on with it from there. Has started 3 times at this track and distance for 2 wins and 2nd. Right in it.
Don't Miss The Late Mail With Our Twitter Tips
Sometimes things can happen after we publish out Tips which change the way we view a race. Now by using Twitter you can take advantage our of our expert form analysis minute by minute as events happen. Follow us on Twitter and you'll be able to receive all our Late Mail direct to your phone or email, so you'll never miss that next winner, no matter where you are. Follow @GreyhoundRacing on Twitter now and start winning more.
Free $50 Bet At Sportsbet
Take advantage of our Free $50 Bet with Sportsbet. Just open a new account at Sportsbet from any of our links and you can be betting and winning for free on us. Use Sportsbet Bonus Code 27110 when signing up for a Free $50 Bet
Free $100 Bet At Iasbet
Sign up at Iasbet and use the Iasbet Promo Code ARG100 and you can get a Free $100 Bet on us. Just open a new Iasbet account from any of our links, use the Iasbet Bonus Code ARG100 when registering, deposit $50 and have a $50 bet, and your account will be credited with a Free $100 Bet with in 24 hours.
Don't Like Our Tips? Lay Them At Betfair
If you think our selections can't win, you can make money by betting against us and laying the selection at Betfair. Follow any of our Betfair links to open a Befair account now and get a Free$50 Bet to put our greyhound Tips to the ultimate test.
Australian Racing Greyhound Dog House (NTBBA – Never To Be Backed Again)
Me Boss (New South Wales)
Bikini Beach (Queensland)
Autumn Honey Bee (New South Wales)
Teaman Titch (Victoria)
Sculpted (South Australia)
Miss Opie (Victoria)
Australian Racing Greyhound Kennel Uno Express (Victoria)
Miss Amy Jade (Queensland)
Monique's Doll (New South Wales)
Similar Greyhound Racing News