Greyhound Racing Tips For Thursday 23rd July 2009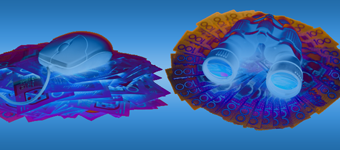 Welcome to Australian Racing Greyhound's free Greyhound Racing Tips For Thursday 23rd July 2009 with Tips tonight from Sandown Park (Victoria), Dapto (New South Wales), Albion Park (Queensland), Angle Park (South Australia) and Mandurah (West Australia).
Tonight's Greyhound Racing features the finals of the Group 1 Garrards Winter Carnival Cup Final from Albion Park which is a fitting culmination to what has been the best Brisbane Winter Greyhound Racing Carnival in memory.
As usual we'll provide our greyhound Tips for the feature races tonight as well as our expert selections from the best of the other Greyhound Racing action on offer tonight.

With tonights Greyhound Racing coming from Sandown Park (Victoria), Grafton (New South Wales), Albion Park (Queensland), Angle Park (South Australia) and Mandurah (West Australia), lets just recap our track advice for those tracks.
Sandown Park is considered one of the best two turn tracks in the country and plays reasonably fairly, although there is a slight bias towards railers and greyhounds on the speed.
Dapto is a track greyhounds either handle or they don't. Favouring early speed greyhounds over all distances, it is one of the few tracks in Australian Greyhound Racing where dogs can race Welcome to Australian Racing Greyhound's free Greyhound Racing Tips for Wednesday 1st July 2009 with Tips tonight from Ballarat (Victoria), Warrnambool Greyhound Racing Australiaextremely wide and still make ground. Look for greyhounds with exposed form on the track.
Albion Park was the first track in Australia to move to the finish-on lure system and it is definitely the better of the two Queensland TAB tracks. A lack of depth in a lot of races can cause upsets at Albion Park when favourites are over-rated or suffer interference. Tread warily when betting on the corner start 600m races; and the 700m races will often throw up odds-on favourites that have alot of weakness about them.
Angle Park is all about leading to the first corner, class dogs will knock up winning in South Australia as their is a definite lack of depth, even at higher grades. Again be wary of betting in 600m and 700m events at Angle Park as in many cases it is just the last throw of the dice for connections and there are very few genuine stayers.
Mandurah can be a punters graveyard, the 492m distance, 647m distance and the 302m distances are corner starts and even the 405m start is only a short run before the corner. Good beginners are decidedly advantaged as are the red boxes over all 3 shorter distances.
Sandown Greyhounds – Race 5 – Box 1 – Flip Ya Hundred
Flip Ya Hundred is well boxed to score just his second win at Sandown from 7 starts. Hasn't been disgraced at past 2 starts behind Tad Rusty at Geelong and had won 2 of 3 starts prior to that at Shepparton and Warragul. Has good speed from the boxes and a good record from box 1.
Sandown Greyhounds – Race 6 – Box 8 – Prankster
Well forgive Prankster his last start run here from box 7 after completely blowing the start but had won 3 of 4 starts prior to that. Prior to that had been unbeaten here at Sandown from 3 starts and has a PB of 29.85 Two starts ago was a good last start winner at Shepparton in 22.17 and at Wangaratta before that in 27.34.
Sandown Greyhounds – Race 7 – Box 1 – Barnik Boy
Expect Barnik Boy to grow a leg tonight from box 1. Has been well beaten most recent starts but did get a box 1 draw 4 starts ago and ran on well for a 30.04 win here. Always risky as can get back but like a few other run on type greyhounds, he does appreciate being able to rail up under other runners. Has only vever been unplaced once in 8 starts from box 1.
Dapto Greyhounds – Race 7 – Box 7 – No Exit Clause
Despite falling here 2 weeks ago No Exit Clause is more than capable of burning this field off its legs. Has a good turn of foot from the boxes and had run 5.40, 30.14 here which should see here lead easily, especially withthe slow beginning Glasses drawn inside. Very even bunch and if No Exit Clause gets away there's no much in this capable of running her down.
Dapto Greyhounds – Race 9 – Box 1 – Gallen
Gallen was probably goign to lead this race in to the back straight anyway but with the vacant box outside him, he should definitely be able to steal a huge break early and beat what is otherwise a pretty weak race. Gallen has run 5.37 early which would lead almost all races at Dapto and has won 2 of 5 starts at Dapto with 2 minor placings. PB of 30.32 is not flash but neither are any of his competitors.
Albion Park Greyhounds – Race 2 – Box 2 – Fire Sale
Consistent beginner Fire Sale gets the nod here form box 2. One of the few Collision ~ Double Guess litter not in the Robartson kennel, Fire Sale has won 7 races and run 7 placings at Albion Park over this distance from 19 starts. PB of 30.28 is somewhat slower than Azakhan's 29.94, but the Azakhan really did suprise that night when she led from the boxes which doesn't normally happen. Fire Sale should be able to lead and secure this.
Albion Park Greyhounds – Race 4 – Box 2 – Miss Amy Jade
We spotted Miss Amy Jade as a potential top line stayer at her first few starts and thankfully after a lengthy spell her trainer Des Pollock hasn't wasted any time setting her for her staying debut tonight. Resumed 3 starts ago over 520m, then debuted over the 630m at Ipswich winning well and just failed to catch the leader at the same track and distance last start. Looks as though she'll run the trip on her ear and very very keen on her tonight.
Group 1 Winter Carnival Cup – Albion Park Greyhounds – Race 8 – Box 1 – Cindeen Shelby
Velocette is a different dog now and has really taken to the finish-on lure at Albion Park, running much better and more consistently than in recent times and is showing demonstrating that by pinging the starts. But with equally quick High Earner drawn inside him he may struggle to get across the field. On the other hand super quick Cindeen Shelby has drawn perfectly in the red box and boxes win big races. There's no doubting she's talented enough to win and despite being beaten Matching Outcome last start she is capable of flying the lids here and running quick time.
Don't Miss The Late Mail With Our Twitter Tips
Sometimes things can happen after we publish out Tips which change the way we view a race. Now by using Twitter you can take advantage our of our expert form analysis minute by minute as events happen. Follow us on Twitter and you'll be able to receive all our Late Mail direct to your phone or email, so you'll never miss that next winner, no matter where you are. Follow @GreyhoundRacing on Twitter now and start winning more.
Free $50 Bet At Sportsbet
Take advantage of our Free $50 Bet with Sportsbet. Just open a new account at Sportsbet from any of our links and you can be betting and winning for free on us. Use Sportsbet Bonus Code 27110 when signing up for a Free $50 Bet.
Free $100 Bet At Iasbet
Sign up at Iasbet and use the Iasbet Promo Code ARG100 and you can get a Free $100 Bet on us. Just open a new Iasbet account from any of our links, use the Iasbet Bonus Code ARG100 when registering, deposit $50 and have a $50 bet, and your account will be credited with a Free $100 Bet with in 24 hours.
Don't Like Our Tips? Lay Them At Betfair
If you think our selections can't win, you can make money by betting against us and laying the selection at Betfair. Follow any of our Betfair links to open a Befair account now and get a Free$50 Bet to put our greyhound Tips to the ultimate test.
Australian Racing Greyhound Dog House (NTBBA – Never To Be Backed Again)
Me Boss (New South Wales)
Bikini Beach (Queensland)
Autumn Honey Bee (New South Wales)
Teaman Titch (Victoria)
Sculpted (South Australia)
Miss Opie (Victoria)
Birthday Boy (Victoria)
Australian Racing Greyhound Kennel
Uno Express (Victoria)
Monique's Doll (New South Wales)
More greyhound news