Greyhound Racing Tips For Thursday 2nd April 2009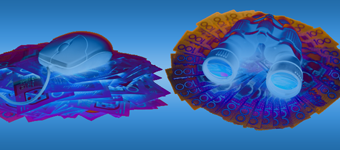 Welcome to Australian Racing Greyhound's free Greyhound Racing Tips for Thursday 2nd April 2009 with Tips tonight from Sandown Park (Victoria), Dapto (New South Wales), Albion Park (Queensland), Angle Park (South Australia) and Mandurah (West Australia).
Last night's tips titled the scales well in our favour and we cleaaned them up, outlaying $1400 at our 5 bookies for a 50% ROI best. Amazingly Sportsbet was again our best performing bookmaker.
But the coup of the night was over at Cannington. Cloverlea Road was going for win number 5 in a row and his 5th from 9 starts. Needless to say Mignifique's litter brother did as expected and won easily. Whats was breathtaking was the price. For a greyhound that was absolute moral, Cloverlea Road paid as high as $8.40, proving the old adage "the more they win, the better they pay".

Those results put us back in the black at Betfair and made some big headway back in tou accounts at Centrebet, Iasbet, Sportingbet and Sportsbet.
There was no lay of the night declared last night.
With tonights Greyhound Racing coming from Sandown Park (Victoria), Dapto (New South Wales), Albion Park (Queensland), Angle Park (South Australia) and Mandurah (West Australia), lets just recap our track advice for those tracks.
Sandown Park is considered one of the best two turn tracks in the country and plays reasonably fairly, although there is a slight bias towards railers and greyhounds on the speed.
Dapto is a track greyhounds either handle or they don't. Favouring early speed greyhounds over all distances, it is one of the few tracks in Australian Greyhound Racing where dogs can race extremely wide and still make ground. Look for greyhounds with exposed form on the track.
Albion Park was the first track in Australia to move to the finish-on lure system and it is definitely the better of the two Queensland TAB tracks. A lack of depth in a lot of races can cause upsets at Albion Park when favourites are over-rated or suffer interference. Tread warily when betting on the corner start 600m races; and the 700m races will often throw up odds-on favourites that have alot of weakness about them.
Angle Park is all about leading to the first corner, class dogs will knock up winning in South Australia as their is a definite lack of depth, even at higher grades. Again be wary of betting in 600m and 700m events at Angle Park as in many cases it is just the last throw of the dice for connections and there are very few genuine stayers.
Mandurah can be a punters graveyard, the 492m distance, 647m distance and the 302m distances are corner starts and even the 405m start is only a short run before the corner. Good beginners are decidedly advantaged as are the red boxes over all 3 shorter distances
Sandown Park Greyhounds – Race 2 – Box 3 – Wes Mantooth
The Jeff Britton trained Wes Mantooth will start double figures here and is an extremely good chance to knock off his old man's greyhound and favourite Kiowa Bee, trained by Alan Britton and starting from box 5. Wes Mantooh has only won 4 from 20 starts but 3 of those wins have been here at Sandown, starting 11 times for 3 wins and 3 placings. Drawn where he want to be in box 3, Wes Mantooth has the ability to lead, leading all the way 5 starts ago at Ballarat and running 25.48.
Sandown Park Greyhounds – Race 3 – Box 7 – Storm Fury
The John Westerlo trained Storm Fury was our selection in the Golden Easter Eggs Saturday night from box 2 and this is a huge drop in class. Prior to Saturday's failure Storm Fury had his first start in 3 months, bolting in at Wentworth Park in 30.24. The run before Storm Fury finished behind Fedex at The Meadows in December 2008 in the Silver Chief Semi Finals, but has won 4 of 5 starts and has a good 30.00 win to her credit at The Meadows. Apparently John might be looking at a fair holiday soon, so it's likely he'll put a few wins behind him in until then.
Sandown Park Greyhounds – Race 4 – Box 1 – Elite Luke
Betty Boo's litter brother has done everything right so far in his career and has all the same early pace as his sister, having won 10 from 15 starts leading all the way at most. Has to overcome a squeeze box drawn here, but has beaten the obvious danger Lebron at both his last 2 starts. First start at Sandown but should lead and it won't matter after that.
Sandown Park Greyhounds – Race 6 – Box 1 – Natalie Rass
The Graeme Jose trained Natalie Rass was a bit of surprise winner here last week but managed to get to the lead early and then ran 42.27 best of night. Drawn tonight in box 1, Mantrra Lad's little half-sister, who is owned and trained in the same interests, gets her chance to cement her claims as a rising stayer. Unbeaten from 3 starts of the red box and will lead all the way tonight.
Sandown Park Greyhounds – Race 8 – Box 7 – Toowoomba Banker
Toowoomba Banker has managed to score an unheralded hattrick of wins here and at The Meadows all from wide draws and runnign good times in the process. Trained by Scott Holmes Toowoomba Banker has recived a lot of publicity but has now won 12 of 41, with 4 of those winse here. More impportantly he has an excellent record of 6 wins from 9 starts out of the 7 box.
Sandown Park Greyhounds – Race 12 – Box 5 – Like Iron Mike
Like Iron Mike is one of our Australian Racing Greyhound Kennel and while we would have preffered to see him at a track like Horsham, he impressed us back at Geelong 2 starts ago coming from back in the field and overcoming trouble to run second behind Sheoak Boxer. Has since had a mid week start here for a fail, but has now had a fortnight off and should be primed for tonight. Will start huge odds with unbeaten Prankster straight out of maiden grade boxed out in the 8, and only needs a littel luck in running.
Dapto Greyhounds – Race 2 – Box 3 – Jaylo Magic
Last week's fastest heat winner Jaylo Magic is the one they all have to beat here. Lead througout to score a good 30.20 win and easily ran the quickest first sectional time. Trained by in-form Tracey Hurst it is hard to see this daughter of Fenceline ~ Jaylo Blush getting beaten.
Dapto Greyhounds – Race 5 – Box 8 – Rhonda's Chance
Since winning well for us as our selection at her 3rd start, Rhonda's Chance winner of both of her previous 2 career starts to date, has been put away by experienced trainer Pat West. With the unbeaten record of 3 starts for 3 wins this son of Surf Lorian ~ Glenda's Wish can run a 5.46 1st section which will be good enough to get across from the box 8 draw.
Albion Park Greyhounds – Race 1 – Box 4 – Run Kodie Run
The Sergio Livotto trained Run Koide Run is unbeaten after winning a maiden heat and final of this track and distance, running the very good time of 30.08 in the final. Those wins came form boxes 2 and 4, so this son of Robust Character ~ Just Like Tammy can offset tonight's box 4 draw and remain unbeaten.
Albion Park Greyhounds – Race 2 – Box 2 – Ryan's A Rocket
The Ron Ball trained Ryan's A Rocket has won his last 2 starts here in fine style winning both heat and final. This son of Bombastic Shiraz ~ Berella Xena has now won 4 of 15 starts here and run 5 seconds from those starts. In good hands and will likely improve further.
Albion Park Greyhounds – Race 5 – Box 2 – Royston Rengade
The Peter Roy trained Royston Renegade won very well here last week to put 2 wins back to back here and remain unbeaten over the Albion Park 600m. Meets a similar field tonight and improved by 2 lengths last week, so should win again.
Albion Park Greyhounds – Race 5 – Box 2 – Lots Of Moolah
Lots Of Moolah won very well here on Monday night running 30.04 and that followed a good Albion Park win last Thursday night running 29.76 and winning by 3.25 lengths. Has now had 2 starts for 2 wins since returning from Victoria and this Christine Robartson trained chasr should jump to the front and lead all the way again tonight.
Albion Park Greyhounds – Race 7 – Box 2 – Elma Fud
The unlikely name Elma Fud has now won 5 of 8 starts at this track and distance and was our selection last week, but missed the start and was never a winning hope. Have to go on previous start when won well running 30.26 from this same box. Was a good 30.56 last starts winner from this box at this track the start earlier and has a personal best of 30.09. Give another chance.
Albion Park Greyhounds – Race 8 – Box 2 – Code
The Bob Giltinan trained Code is a last start winner over this course and distance, beating likely favourite Smart Choice (box 1) and Black Monty (box 3). This race looks very similar and Code did run a competitive 35.42 last start from this same box and has now had 2 starts for a win and a 2nd. Has drawn the same box as last week and no reason to say Code won't lead and win again.
Albion Park Greyhounds – Race 10 – Box 2 – Kay Cee Power
Kay Cee Power was an ulucky 2nd here last week after duffing the start and then gettign squeezed hard before accelerating through traffic to work to 2nd in the run. All the early work told and Kay Cee Power got past the leader in the home straight but just got collared by Heza Wild One. From box 2 tonight, should be able to get to the lead more cheaply tonight and has started 10 times here for 3 wins and 3 seconds.
Angle Park Greyhounds – Race 7 – Box 8 – Risk it
Risk it is an absolute class above these greyhounds and has just returned from Cannington, running 2nd in both the heat and final of the Group 1 2009 Galaxy. Has a conservative 8 lengths on the rest of them here and should bolt in.
Angle Park Greyhounds – Race 8 – Box 8 – Drink Driver
Another who has returned from WA, and was the run of the race outside the winner in the Group 1 Perth Cup running 3rd. Had won 3 starts in a row previous to that and should win again.
Mandurah Greyhounds – Race 2 – Box 1 – Open Amazement
The Jimmy Lee trained Open Amazement has now had 5 starts for 3 wins and led all the way last start here fom box 5 running a PB 25.13. The move to box 1 only helps his chances here and should lead comfortably from the draw and win again.
Free $50 Bet At Sportsbet
Remember if you like any of our Tips and want to get your punting account kick started, all our readers are able to take advantage of our Free $50 Bet offer for anyone that is able to open a new account with Sportsbet. Just open a new account at Sportsbet from any of our links and you can be betting and winning for free on us.
Don't Like Our Tips? Lay Them At Betfair
If you think our selections can't win, you can make money by betting against us, laying the selection at Betfair. Follow any of our Betfair links to open a Befair account now and get a Free$50 Bet to put our greyhound Tips to the test.
Australian Racing Greyhound Dog House (NTBBA – Never To Be Backed Again)
Me Boss (New South Wales)
Bikini Beach (Queensland)
Autumn Honey Bee (New South Wales)
Teaman Titch (Victoria)
Sculpted (South Australia)
Matching Outcome (Queensland)
Australian Racing Greyhound Kennel (Follow Up On Them Next Start)
Physical (Dapto, Bulli, Richmond)
Punk Appeal ( > 600m races)
Uno Express (Victoria)
Miss Amy Jade (Queensland)
Sardius (Victoria – short races / wide draws)
Lochinvar Polo (New South Wales)
Like Iron Mike (Horsham)
After Party (Victoria)
Miss Fluffy (Victoria)
Similar Greyhound Racing News