Greyhound Racing Tips For Tuesday 20th October 2009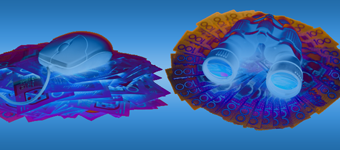 Welcome to Australian Racing Greyhound's Greyhound Racing Tips for Tuesday 20th October 2009 with Tips tonight from Tips tonight from Townsville (Queensland), Gosford (New South Wales), Lismore (New South Wales), Sale (Victoria) and Mandurah (West Australia).
Sportsbet is still offering a free $50 bet without deposit is you enter the Sportsbet Free Bets code 27110 and you can get an Iasbet Free Bet of $100 if you deposit just $50 and place it on one of our Tips or your own selection.
With racing tonight from Albion Park (Queensland), Ipswich (Queensland), Gosford (New South Wales), Lismore (New South Wales), Sale (Victoria) and Mandurah (West Australia), lets review our track advice for those tracks.

Gosford was rebuilt in the 90's to replicate the Angle park track layout and that's exactly what they got. A leader biased track that favours the inside boxes over all distances. The 400m races shjould ber avoided where possible as they are a corner start dominated by intereference. The 515m start is heavily biased to ward the insde four boxes (just like Angle Park) due to the short run to the corner and the fact the boxes are a long way off the track. The 600m starts again favour the inside four boxes and as a corner start punters need to identify leaders or good field dogs. There are very few races run over the 731m distance.
Lismore is almost circular in shape and consequently has two corner starts over the 420m and 635m starts, with box 1 heavily favoured over 420m and box 2 an absolute standout advantage over the 635m. The 520m start advantages the two inside boxes with box 8 next in preference. Again very few 722m races are held but the two inside boxes are advantaged due to the fact that it is very hard to make ground out wide and railers with early pace are advantaged over all distances.
Sale greyhounds race over the 440m, 520m and 650m distances. The 440m races start at the top of the back straight and are the best betting option, with 520m races starting on a corner and very few 650m races being run. The 440m races show a fairly normal distribution with boxes 1,2,7 and 8 all performing well. The 520m races are heavily biased to the two inside boxes, winning more than a third of all races over that distance.
Mandurah can be a punters graveyard, the 492m distance, 647m distance and the 302m distances are corner starts and even the 405m start is only a short run before the corner. Good beginners are decidedly advantaged as are the red boxes over all 3 shorter distances.
Sale Greyhounds – Race 5 – Box 1 – Dohtmann
Very difficult greyound to catch but Dohtmann off box 1 here gets another chance. Looked good winning 4 starts ago off box 7 at Cranbourne in 30.78 but has finished closer than 5th in 3 runs since. Has won or run a place in 9 of 13 starts and has a good 25.62 Warrnambool win to her credit. Will have to improve to win this but is more than capable.
Sale Greyhounds – Race 6 – Box 1 – Salegreys Jet
Salegreys Jet is the young up and comer in this race having started 5 times for 2 wins and 2 placings from the Chris Johannsen kennel. Both win were here at Sale over the 440m trip and ran second at his first attempt over this longer journey last week. Should strip stronger for the run and won't have too much trouble leading this field from the rails draw.
Gosford Greyhounds – Race 8 – Box 6 – Bo Johnson
Bo Johnson is another of the speedy types from the Alice Dooley line and is in the good hands of master Hunter Valley trainer Kenny Cheetham. Has raced on 53 occassion for 14 wins, 12 seconds and 11 thirds and has put his past 2 wins back to back at The Gardens and here over 515m. Steps back up to 600m tonight, where he has started once for a second but looks a class above these others and distance is not a worry.
Lismore Greyhounds – Race 3 – Box 7 – Keroma Galore
Keroma Galore doesn't look like any world beater but like most Bond's when she hgets here own way in race, she looks above average. Won her maiden here in a very quick 30.20 but has failed to flatter at past 2 starts when well beaten at Albion Park. Small field and chance of being able to lead easily suits and this is about as weak a mixed grade race as you're ever likely to see.
Lismore Greyhounds – Race 6 – Box 2 – Azure Allegro
The very speedy Azure Allegro gets an ideal draw here and is almost certain to lead and win easily. Has won 4 of her last 5 starts here and at Casino and is of course the current Casino 484m track record holder. Has run 30.20 here from box 1 and will go very close to that again tonight.
Free $50 Bet At Sportsbet
Take advantage of our $50 Free Bet with Sportsbet. Just open a new account at Sportsbet from any of our links and you can be betting and winning for free on us. Use Sportsbet Free Bet Code 27110 when signing up for a $50 Free Bet. Free $100 Bet At Iasbet
Sign up at Iasbet and use the Iasbet Promo Code ARG100 and you can get a Free $100 Bet on us. Just open a new Iasbet account from any of our links, use the Iasbet Bonus Code ARG100 when registering, deposit $50 and have a $50 bet, and your account will be credited with a $100 Free Bet with in 24 hours.
Don't Like Our Tips? Lay Them At Betfair
If you think our selections can't win, you can make money by betting against us and laying the selection at Betfair. Follow any of our Betfair links to open a Befair account now and put our greyhound Tips to the ultimate test. Betfair is also the only site that allows you to get set at Fixed Odds on all greyhounds races Australia wide.
Australian Racing Greyhound Dog House (NTBBA – Never To Be Backed Again)
Me Boss (New South Wales)
Bikini Beach (Queensland)
Autumn Honey Bee (New South Wales)
Teaman Titch (Victoria)
Sculpted (South Australia)
Miss Opie (Victoria)
Australian Racing Greyhound Kennel
Uno Express (Victoria)
Monique's Doll (New South Wales)
Goodesy (New South Wales)
More greyhound news