Greyhound Racing Tips For Wednesday 10th June 2009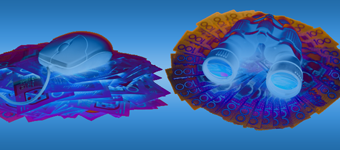 Welcome to Australian Racing Greyhound's free Greyhound Racing Tips for Wednesday 10th June 2009 with Tips tonight from Ballarat (Victoria), Warrnambool (Victoria), Bulli (New South Wales), Ipswich (Queensland) and Cannington (West Australia).
Welcome back to the regular daily greyhound tips, after a nice extended long weekend, we're ready for some punting action, so I hope you've still got full accounts ready to make some money.
So, with tonight's racing coming Ballarat (Victoria), Warrnambool (Victoria), Bulli (New South Wales), Ipswich (Queensland), and Cannington (West Australia), lets review our betting advice for those tracks.

Ballarat is one of the fairest one turn tracks in the country and in general punters can bet with confidence over all distances, although inside boxes are slightly favoured and the 8 box races well off the 450m start. The track suits both speedy and strong greyhounds.
Warrnambool was redeveloped in 2008 to remove much of the bias and interference that occured on the old "egg" shaped track. Unfortunately while inteference has been reduced, "transition turns" have turned the track in to a leader biased procession. In almost all races the winner comes from the greyhound in front about 50m from the boxes. Only strong railing greyhounds can make ground from behind and wide runners are decidedly disadvantaged. The red box is favoured over all distances.
Bulli, like Horsham is considered on of the fairest tracks in Australia, with every greyhound afforded a chance from any box. The 400m and 472m starts both demonstrate the normal greyhound race distribution of boxes 1,2,8,7 favoured, with the 472m start extremely even across all boxes with the exception of 1 and 8. The 515m start, being a slight corner start, has a preference toward the four inside boxes. The best betting races are the 472 events, but the 400m races and also attractive.
Ipswich can be a punters graveyard and as a general rule punters avoid investing in the 431m races unless you are laying them on Betfair, as the corner starts throws up many unlikely winners and lots of interference. If you must bet on these races, box 1 wins almost twice as many races as every other box with the exception of the second best box, box 2. The 520m races are a little more even, but have a decided bias toward the four inside boxes due to the short run to the corner and even class greyhounds find it hard to win from wide boxes. The 630m races are another corner start.
Cannington is one of the better two tracks which does tend to give greyhounds off the speed a chance to run on. Both the 530m, and 642m distances favour the inside boxes and the 1 box has a slight advantage over the 715m distance. The 297m races,starting at the top of the back straight, runs reasonably fairly, although box 1 is an advantage. The four inside boxes are advantaged over the 530m, the three inside boxes over the 642m and the 715m races reasonably evenly.
Ballarat Greyhounds – Race 5 – Box 6 – Tenacious Ted
Former Tasmanian Tenacious Ted has had huge wraps on him and at his first 2 Victorian runs failed to deliver. Not used to Victoria's competition at box rise he has floundered but found some return to form running 24.12 at Warragul last start. Better boxed out wide due to his lack of box speed, he gets a handy box 6 draw tonight and should be able to open the throttle mid race and show his top speed turn of foot.
Ballarat Greyhounds – Race 6 – Box 8 – Parracryl
Parracryl gets an ideal box 8 draw tonight with the very speedy Hot Puzzle and enigmatic youngster Timberland likely to cut at each other early. 2 wins back Parracryl beat a very good field at Geelong from box 8 running 25.55 best of night and has started here at Ballarat 4 times for 2 wins and 2 placings. Has the same record from this pink box and well get every chance to let go tonight.
Warrnambool Greyhounds – Race 4 – Box 4 – Bounding Billy
Loathe as I am to be in these 390m races, Bounding Billy just absolutely requires us to take an interest here after a slashing 21.91 public trial over this track and distance Saturday morning. With the record at only 21.82 to Vee Man Vane, given the use of a half decent race night track Bounding Billy is more than capable of finding the 2 legths necessary to set new figures here. Would you bet against a greyhound likely to run a new track record? I don't think so.
Bulli Greyhounds – Race 3 – Box 5 – Closing Conquest
Closing Conquest is aiming up for win number 3 from 3 starts here tonight and has been ultra impressive winning both career starts here in 22.85 and 22.91. Has had to deal with box 5 and box 6 in those wins so stepping out from box 5 here again shouldn't present any issues, other than to help us get a better price. The Finns rarely put a lead on a slow one and Closing Conquest is looking very promising.
Bulli Greyhounds – Race 8 – Box 6 – Drover
The well related Drover has won 4 of 6 career starts, 2 of them here and 2 at Appin. Is resuming off a long break here tonight and will likely get out in the market, but the breed go well fresh and the Fletcher's wouldn't be starting him if he wasn't right. Has won 3 of his career starts from box 4 and should handle box 6 well enought to win this.
Bulli Greyhounds – Race 10 – Box 1 – Carbon Reprint
Carbon Reprint was only just collared on the line last week here from box 2 and gets the added advatange of box 1 tonight to do lead up again. Beaten just a head then and should strip fitter and faster this week for 3 runs here at Bulli over the 472 metre journey. Another in the Finn kennels who bolted in at his first start by 5.75 lengths in 26.78, and looks well above average.
Don't Miss The Late Mail With Our Twitter Tips
Sometimes things can happen after we publish out Tips which change the way we view a race. Now by using Twitter you can take advantage our of our expert form analysis minute by minute as events happen. Follow us on Twitter and you'll be able to receive all our Late Mail direct to your phone or email, so you'll never miss that next winner, no matter where you are. Follow @GreyhoundRacing on Twitter now and start winning more.
Free $50 Bet At Sportsbet
Take advantage of our Free $50 Bet with Sportsbet. Just open a new account at Sportsbet from any of our links and you can be betting and winning for free on us. Use Sportsbet Bonus Code 27110 when signing up for a Free $50 Bet
Free $100 Bet At Iasbet
Sign up at Iasbet and use the Iasbet Promo Code ARG100 and you can get a Free $100 Bet on us. Just open a new Iasbet account from any of our links, use the Iasbet Bonus Code ARG100 when registering, deposit $50 and have a $50 bet, and your account will be credited with a Free $100 Bet with in 24 hours.
Don't Like Our Tips? Lay Them At Betfair
If you think our selections can't win, you can make money by betting against us and laying the selection at Betfair. Follow any of our Betfair links to open a Befair account now and get a Free$50 Bet to put our greyhound Tips to the ultimate test.
Australian Racing Greyhound Dog House (NTBBA – Never To Be Backed Again)
Me Boss (New South Wales)
Bikini Beach (Queensland)
Autumn Honey Bee (New South Wales)
Teaman Titch (Victoria)
Sculpted (South Australia)
Miss Opie (Victoria)
Australian Racing Greyhound Kennel
Uno Express (Victoria)
Miss Amy Jade (Queensland)
Monique's Doll (New South Wales)
More greyhound news