Greyhound Racing Tips For Wednesday 15th April 2009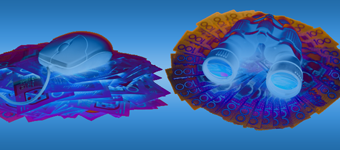 Welcome to Australian Racing Greyhound's free Greyhound Racing Tips for Wednesday 15th April 2009 with Tips tonight from Ballarat (Victoria), Warrnambool (Victoria), The Gardens (New South Wales), Ipswich (Queensland), and Cannington (West Australia).
Ipswich tonight features the semi finals of the short course 431m series of the Ipswich Auction Series. Unfortunately for us these 431m starts are terrible betting ventures as way too much luck is involved witht corner starts. Nevertheless, we'll try and find a few runners to support.
Last night was out third losing night in a row, so we need to find a few of our specials at our favourite tracks tonight and consolidate the profits we've shown so far at Betfair and the good results at Iasbet.

With tonight's racing coming Ballarat (Victoria), Warrnambool (Victoria), The Gardens (New South Wales), Ipswich (Queensland), and Cannington (West Australia), lets review our betting advice for those tracks.
Ballarat is one of the fairest one turn tracks in the country and in general punters can bet with confidence over all distances, although inside boxes are slightly favoured and the 8 box races well off the 450m start. The track suits both speedy and strong greyhounds.
Warrnambool was redeveloped in 2008 to remove much of the bias and interference that occured on the old "egg" shaped track. Unfortunately while inteference has been reduced, "transition turns" have turned the track in to a leader biased procession. In almost all races the winner comes from the greyhound in front about 50m from the boxes. Only strong railing greyhounds can make ground from behind and wide runners are decidedly disadvantaged. The red box is favoured over all distances.
The Gardens is one of New South Wales' newest tracks and now the sole home of the NSW NCA. The track strongly favours early speed dogs but the 413m races should be avoided at all costs as they are decided more by interference than ability.The 515m races are worth betting on but the inside 3 boxes are all favoured and even good dogs will find it hard to cross from wide draws. The 600m trip, being a corner, start can often pose a difficult greyhound betting option and the inside box is a huge advantage. Few races are run of the 715m journey.
Ipswich can be a punters graveyard and as a general rule punters avoid investing in the 431m races unless you are laying them on Betfair, as the corner starts throws up many unlikely winners and lots of interference. If you must bet on these races, box 1 wins almost twice as many races as every other box with the exception of the second best box, box 2. The 520m races are a little more even, but have a decided bias toward the four inside boxes due to the short run to the corner and even class greyhounds find it hard to win from wide boxes. The 630m races are another corner start.
Cannington is one of the better two tracks which does tend to give greyhounds off the speed a chance to run on. Both the 530m, and 642m distances favour the inside boxes and the 1 box has a slight advantage over the 715m distance. The 297m races,starting at the top of the back straight, runs reasonably fairly, although box 1 is an advantage. The four inside boxes are advantaged over the 530m, the three inside boxes over the 642m and the 715m races reasonably evenly.
Ballarat Greyhounds – Race 8 – Box 7 – More Than Ready
Something somewhere must have malfunctioned as for the first time in recent history John Galea hasn't drawn a red box at Ballarat, buthe's received the consolation prize of both box 2 and box 3 in this race, for his only runners at Ballarat tonight. Despite that the Darren Fisher trained More Than Ready should again bo too good for Galea's charges tonight after last weeks come from behind 31.43 best win.
Ballarat Greyhounds – Race 9 – Box 6 – Ticoran Kid
Jody Jones will upset the chances of several here by elading from box 3 , but she doesn't quite have the legs to hold out Ticoran Kid, who should be able to secure the trail. Despite a satisfactory trial back in March at Cranbourne, Ticoran Kid was a good 2nd here behind Miss Fluffy and followed that with an unlucky 5th here after being 2nd early. Has ability and will be where he wants to on the the outside withou dogs around him. Look for a good finish at odds.
Warrnambool Greyhounds – Race 4 – Box 7 – Mepunga Diva
The Jeff Britton trained Mepunga Diva has won 3 of her last 4 starts in good style here and at Bendigo. Has to move out to box 7 tonight after enjoying the fuill advantage of the red box on Sunday at bendigo, but looks aboce class for this and should able to secure the lead out wide early.
Warrnambool Greyhounds – Race 5 – Box 4 – Uno Hazard
The Kevin Mugavin trained Uno Hazard has been placed in all 3 of his 4 starts here and did win last start at The Meadows. Matching Outcome the ex Queenslander is in our Australian Racing Greyhound Dog House as never to be backed again, and he will attract a fair bit of money from the box inside Uno Hazard, but as we've found is likely to send that to waste. Fancy Uno Hazard can lead from a an awkward draw and run them ragged at odds.
Warrnambool Greyhounds – Race 7 – Box 1 – Two Thou Mickey
Unbeaten from 3 runs from inside draws, this greyhound will start big overs here with Fisher /Britton kennel starting Who's Ya Mama with a vacant box to his left and Mepunga Hamrony winning 4 in a row. While they'll be hard to beat, Two Thou Mickey can reverse his previous moderate form from the inside draw here and hold those other 2 greyhounds out to the corner. That's usually all it takes to win races at Warrnambool.
Warrnambool Greyhounds – Race 8 – Box 1 – Ima Pettigo
While we're potting for the Fisher / Britton kennel to go under in the previous, this race we're on them from the 1 box with Ima Pettigo. A good last start Meadows winner, Ima Pettigo had reversed a run of outs there and but will appreciate the advantage of the inside here as she does have good pace and can lead this field. The winner of here only start here running 25.21, expect more of the same tonight.
Warrnambool Greyhounds – Race 11 – Box 5 – Swift Conquest
The Rob Britton trained Swift Conquest has won 2 from 5 starts and won well first up in Victoria at Bendigo running 24.28 to win by 3.75 lengths. That followed Richmond 400 and Canberra 310m wins. Might get tired toward the end of the race but will definitely lead through the corner and very few get run down here after that.
The Gardens Greyhounds – Race 7 – Box 3 – Black Cougar
The Warren Harper trained Black Couger hasn't started here but looks more than handy with good wins at Maitland, Grafton, Albion Park and Ipswich. Connections obviously think he has ability or wouldn't have sent him to Harper. First start here, but likely favourite La Voca looks a professional placegetter, so Black Cougar will get every chance.
The Gardens Greyhounds – Race 9 – Box 1 – Nundle Girl
Nundle Girl began well and led all the way at her first start from box 5 here last week, and the move to box 1 only enhaces her chances. Should be able to secure a similar run and her time last week was pretty good. Like her to make it 2 from 2 from this draw.
Ipswich Greyhounds – Race 1 – Box 1 – Black Octane
The Barry Dull trained Black Octane get box 1 here after 9 starts and looks good enough to beat this lot from the box. Won't be flash odds and will have to beat debut runner Forceful Lady owned in the same connections as Black Enforcer. Looks to have some ability and hasn't had a lot of luck so far.
Ipswich Greyhounds – Race 2 – Box 1 – Painted Enforcer
We went against the litter sister in the first race, but fancy Painted Enforcer may be too good for this lot in the second race. On exposed form it won't take a lot to beat this lot and the red box is a huge advantage. Take on trust.
Ipswich Greyhounds – Race 4 – Box 1 – Gnarraloo
We made Gnarraloo our selction last week in the heats of this race and he had to overcome box 6, but the Mal Dawson trained Gnaraloo is a classy greyhound who has won 13 of 32 starts with 7 placings and the move to box 1 only helps her chances.
Ipswich Greyhounds – Race 6 – Box 5 – Surfin' Silence
Surfin' Silence blew tham away here from box 2 in the heats before failing at Albion Park over the 520m. Back in better company tonight, but is undeniably qualified to win this and has won 3 of 7 starts on the track. Needs to ping to win but should be good enough.
Ipswich Greyhounds – Race 10 – Box 4 – Shell's Surprise
Shells' Surprise has won 2 of 3 starts all here at Ipswich and over this distance. Blotted the copy book here last week but have to forgive that run and go on previous good 25.27 win. Has to overcome box 4 here, but won from boxes 6 and 7 previously and is good enough.
Cannington Greyhounds – Race 5 – Box 1 – Lucky Louey
The Linda Britton trained Lucky Louey has won 2 of his past 2 starts but isn't getting any younger, having had 78 starts for 26 wins and 25 placings. Still has good earyl pace and based on his last 30.57 and 30.58 wins is good enough to win this. That's obviously as fast as he can go these days, but from box 1 will get all the favours again and only has to run up to the past 2 wins.
Free $50 Bet At Sportsbet
Remember if you like any of our Tips and want to get your punting account kick started, all our readers are able to take advantage of our Free $50 Bet offer for anyone that is able to open a new account with Sportsbet. Just open a new account at Sportsbet from any of our links and you can be betting and winning for free on us.
Don't Like Our Tips? Lay Them At Betfair
If you think our selections can't win, you can make money by betting against us, laying the selection at Betfair. Follow any of our Betfair links to open a Befair account now and get a Free$50 Bet to put our greyhound Tips to the test.
Australian Racing Greyhound Kennel
Physical (Dapto, Bulli, Richmond)
Punk Appeal ( > 600m races)
Uno Express (Victoria)
Miss Amy Jade (Queensland)
Sardius (Victoria – short races / wide draws)
Lochinvar Polo (New South Wales)
Like Iron Mike (Horsham)
After Party (Victoria)
Miss Fluffy (Victoria)
Pure Inspiration (Victoria)
Australian Racing Greyhound Dog House (NTBBA – Never To Be Backed Again)
Me Boss (New South Wales)
Bikini Beach (Queensland)
Autumn Honey Bee (New South Wales)
Teaman Titch (Victoria)
Sculpted (South Australia)
Matching Outcome (Queensland)