Greyhound Racing Tips For Wednesday 18th November 2009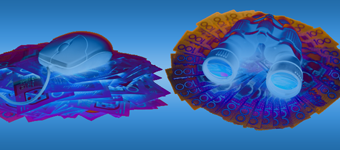 Greyhound Racing Tips for Wednesday 18th November 2009 with Tips tonight from The Meadows (Victoria), Geelong (Victoria), The Gardens (New South Wales), Ipswich (Queensland) and Cannington (West Australia).
The regular meetings are all arse about due to the Great Chase Series regional semi finals, which GRV decided for some queer reason all needed to be run today, leaving us with the normal Wednesday non-penalty meeting running in the night time slot. Unfortunately five of the twelve races have been set aside for some very ordinary maidens, so don't expect too much and you won't be disappointed.
If you haven't jumped on the bandwagon yet get yourself set up with an account at Sportsbet. By using the Sportsbet Promo Code 27110 you can get yourself up to $200 in free bets just by opening a new account.

With racing coming at us from The Meadows (Victoria), Geelong (Victoria), The Gardens (New South Wales), Ipswich (Queensland) and Cannington (West Australia), lets review our betting advice for those tracks.
The Meadows races over the 525m, 600m and less frequently the 725m distances and the track definitely favours railers; it is almost impossible to make ground once you get wide on the track at The Meadows. The inside 3 boxes are favoured over the 525m, and the inside 4 boxes over the 600m. The outside boxes are a decided disadvantage over the both the shorter distances.
Geelong is considered to be a safe punting track especially over the 457m distance. The 347m starts are usually plagued by interference and terrible betting races, box 1 is an advantage and box 3 has a good record of this trip. The few 600m races run can produce good results but the short run to 1st corner has caused more than one betting plunge to go astray and does give an advantage to the box 1 runner. Over the 457m boxes 1 and 8 both share favouritism with the next most preferred draw box 7.
The Gardens is one of New South Wales' newest tracks and now the sole home of the NSW NCA. The track strongly favours early speed dogs but the 413m races should be avoided at all costs as they are decided more by interference than ability.The 515m races are worth betting on but the inside 3 boxes are all favoured and even good dogs will find it hard to cross from wide draws. The 600m trip, being a corner, start can often pose a difficult greyhound betting option and the inside box is a huge advantage. Few races are run over the 715m journey.
Ipswich can be a punters graveyard and as a general rule punters avoid investing in the 431m races unless you are laying them on Betfair, as the corner starts throws up many unlikely winners and lots of interference. If you must bet on these races, box 1 wins almost twice as many races as every other box with the exception of the second best box, box 2. The 520m races are a little more even, but have a decided bias toward the four inside boxes due to the short run to the corner and even class greyhounds find it hard to win from wide boxes. The 630m races are another corner start.
Cannington is one of the better two tracks which does tend to give greyhounds off the speed a chance to run on. Both the 530m, and 642m distances favour the inside boxes and the 1 box has a slight advantage over the 715m distance. The 297m races,starting at the top of the back straight, runs reasonably fairly, although box 1 is an advantage. The four inside boxes are advantaged over the 530m, the three inside boxes over the 642m and the 715m races reasonably evenly.
The Meadows Greyhounds – Race 7 – Box 3 – Freddie Bale
Don't expect much odds but the only bet we can find on the whole program that looks like it is a better then even chance of getting past the post is Freddie Bale. Trained by the Dailly's, this son of Surf Lorian has won 3 of his 4 starts so far, all at The Meadows where he has a PB of 30.35. Isn't brilliant early but is quick enough to be at or near the lead from box 2 and should be able to make it 4 from 5.
Geelong Greyhounds – Race 5 – Box 1 – Spida Deeds
Spida Deeds looks like being one of the best greyhounds from the Warrnambool region in some time. Won her maiden in a fast 25.57 on debut and then had no luck in a 5th grade at Horsham. Then bounced straight back to form, winning well in the heats of this race at Warrnambool from box 3 in 25.38 and with the rails draw should be able to set up a handy lead early and prove too good.
Geelong Greyhounds – Race 7 – Box 2 – General View
The John Galea trained General View was beaten on merit last start at Ballarat after slightly missing it from box 3, but has won 4 of 7 starts and is more than handy. Returns to box 2 tonight and shouldn't have as much trouble finding the front. Record is flattering but at the odds is a good risk.
Geelong Greyhounds – Race 8 – Box 8 – Shakey Bakey
If Shakey Bakey had any other draw we wouldn't even be considering him, but the winner of 3 of 8 starts has won them all from wide draws, including 2 from box 8. Has started here twice for 1 win and is capable of improving rapidly from a last start 6th here given the box draw. PB of 25.80 is only average but the box draw brings this son of Brett Lee ~ Leprechaun Flee right in to it.
The Gardens Greyhounds – Race 8 – Box 6 – Eau Sauvage
Nothing special about the price, but we couldn't find another single greyhound in the whole meeting worthy of our money, once we put the pen through the terrible 413m starts. Eau Savauge has won his last three in a row and is from the good producing Tarawi Tess damline. Overall career reads 12 from 25 starts, but The Gardens record is 3 from 5. Has early pace and can come from behind, just looks past the post.
Ipswich Greyhounds – Race 8 – Box 5 – Lillyarna
Surf Lorian bitch Lillyarna looks a good bet in this 5th grade final. Has started here at Ipswich 6 times for 4 wins and a 3rd, and was very impressive at her first 520m start here winning in 30.78. Led easily then and fell in but shold be further improved by the run and expect a stronger finish today after leading.
Free $200 Bet At Sportsbet
Take advantage of our $200 Free Bet with Sportsbet. Just open a new account at Sportsbet from any of our links and you can be betting and winning for free on us. Use Sportsbet Free Bet Code 27110 when signing make sure your eligible for $200 in Free Bets.
Free $100 Bet At Iasbet
Sign up at Iasbet and use the Iasbet Promo Code ARG100 and you can get a Free $100 Bet on us. Just open a new Iasbet account from any of our links, use the Iasbet Bonus Code ARG100 when registering, deposit $50 and have a $50 bet, and your account will be credited with a $100 Free Bet with in 24 hours.
Australian Racing Greyhound Dog House (NTBBA – Greyhounds Never To Be Backed Again)
Me Boss (New South Wales)
Bikini Beach (Queensland)
Autumn Honey Bee (New South Wales)
Teaman Titch (Victoria)
Sculpted (South Australia)
Miss Opie (Victoria)
Australian Racing Greyhound Kennel (Dogs To Follow)
Monique's Doll (New South Wales)
Goodesy (New South Wales)
Pulp (New South Wales)
Billy Bobaggings (New South Wales)
Hurricane Luke (New South Wales)
Similar Greyhound Racing News