Greyhound Racing Tips For Wednesday 20th May 2009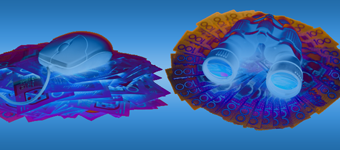 Welcome to Australian Racing Greyhound's free Greyhound Racing Tips for Wednesday 20th May 2009 with Tips tonight from Ballarat (Victoria), Warrnambool (Victoria), Bulli (New South Wales), and Cannington (West Australia), after Ipswich sucumbed to Queensland's weather and had to be abandoned.
The feature racing tonight comes from Bulli with a dissapointing turn out of only 26 greyhounds to one of the premier one turn country cup races, the 2009 Goup 3 Bulli Gold Cup. Despite the low turnout, some very good greyhounds are engaged, so we expect to see seom good racing from Bulli tonight.
Also tonight. Ballarat continue with the semi finals of the Ballarat round of the VBIS maiden series, adn while last weeks all heats meeting was impossible to find winners on, the semi's should be a different story.

So, with tonight's racing coming Ballarat (Victoria), Warrnambool (Victoria), Bulli (New South Wales), Ipswich (Queensland), and Cannington (West Australia), lets review our betting advice for those tracks.
Ballarat is one of the fairest one turn tracks in the country and in general punters can bet with confidence over all distances, although inside boxes are slightly favoured and the 8 box races well off the 450m start. The track suits both speedy and strong greyhounds.
Warrnambool was redeveloped in 2008 to remove much of the bias and interference that occured on the old "egg" shaped track. Unfortunately while inteference has been reduced, "transition turns" have turned the track in to a leader biased procession. In almost all races the winner comes from the greyhound in front about 50m from the boxes. Only strong railing greyhounds can make ground from behind and wide runners are decidedly disadvantaged. The red box is favoured over all distances.
Bulli, like Horsham is considered on of the fairest tracks in Australia, with every greyhound afforded a chance from any box. The 400m and 472m starts both demonstrate the normal greyhound race distribution of boxes 1,2,8,7 favoured, with the 472m start extremely even across all boxes with the exception of 1 and 8. The 515m start, being a slight corner start, has a preference toward the four inside boxes. The best betting races are the 472 events, but the 400m races and also attractive.
Cannington is one of the better two tracks which does tend to give greyhounds off the speed a chance to run on. Both the 530m, and 642m distances favour the inside boxes and the 1 box has a slight advantage over the 715m distance. The 297m races,starting at the top of the back straight, runs reasonably fairly, although box 1 is an advantage. The four inside boxes are advantaged over the 530m, the three inside boxes over the 642m and the 715m races reasonably evenly.
VBIS Maiden Semi Final 1 – Ballarat Greyhounds – Race 1 – Box 6 – Bombastic Blade
Based on his 25.41 all the way win here last week Bombastic Blade should have little difficluty accounting for this field. Trained by Kelvyn Greenough and by Elite State ~ Delicious Drop, his 8.57 first section last week should see him lead clearly from box 6.
VBIS Maiden Semi Final 2 – Ballarat Greyhounds – Race 2 – Box 4 – Timberland
Based on his 8.56, 25.34 all the way win last week in the heats from this same box, Timberland should easily lead this race again and that'll be the advantage he needs to get him in this.
VBIS Maiden Semi Final 3 – Ballarat Greyhounds – Race 3 – Box 1 – Claretown Annie
Locally trained Claretoiwn Annie probably won't lead this race but did manage a 25.41 win here last week in the heats and should get the right run to come after the likely leaders. Trained by Peter Griffen and by Digital ~ Claretown Maggie, she is sure to be well schooled at Ballarat and should be confident winning from behind.
VBIS Maiden Semi Final 4 – Ballarat Greyhounds – Race 4 – Box 4 – Silent Guardian
The Darren McDonald trained Silent Guardian was the find of the heats last week, after flying the boxes from box 6 and running 8.44 early, the son of Pure Octane ~ Black Chantilly went right on with it and won in 25.09. No reason he cannot do the same from box 4 tonight.
Ballarat Greyhounds – Race 7 – Box 1 – Sheza Burst
In a depleted field and with the advantage of box 1, Sheza Burst will bolt this race in. The veteran of just 3 starts for 3 wins at Warragul and Shepparton, this duaghter of Big Daddy Cool ~ Jail Burst is the bet of the night, but don't expect huge odds.
Warrnambool Greyhounds – Race 8 – Box 5 -Uno Express
Uno Express is one of our Australian Racing Greyhound Kennel greyhounds and won well here from box 8 before running 3rd last week from box 6 after missing the start. Iscapable of beggining well and can lead from box rise despite the awkward box. Will go around at goods odds.
Warrnambool Greyhounds – Race 10 – Box 2 – Jay Bartel
Jay Bartel is first up from a break and has the excellent record of 4 wins from 8 starts with a further 2nd. Has led at almost all his race wins and appreciates and inside draw. Despite the fact all wins have so far been 450m or longer, the drawn and the fact he is well down in grade mean tip us in to him tonight.
Group 3 Bulli Gold Cup Heat 1 – Bulli Greyhounds – Race 5 – Box 5 – Gibbo's Girl
Quick beginner Gibbo's Girl can steal the first heat of the Bulli Gold Cup at boxrise and offset her tricky box 5 draw. At her first look at the track last week she led all the way from box 6 running a handy 26.44 and will only be improved for the run. Has won 11 0f 15 starts and never run a place, so she pings and wins or we lose our cash. Favour she'll ping tonight.
Group 3 Bulli Gold Cup Heat 2 – Bulli Greyhounds – Race 7 – Box 1 – Cool Flight
Cool Flight won the 2009 Richmond Derby from this same box 1 draw and Sid Swan is more than capable of turning his recent ordinary form around and bolting in from an ideal draw. Hasn;t raced since for 2.5 weeks and should be fresh and ready to run. Has never missed a place from this draw and despite the likely bolters odds, will run a huge race.
Group 3 Bulli Gold Cup Heat 3 – Bulli Greyhounds – Race 8 – Box 2 – Magnifique
Won the Group 3 Maitland Gold Cup and earlier in the year ran 2nd in the Bulli Gold Plate before winning the Bullie South Coast Cup. Dissapointingly ran 3rd here last week behind Accounts and can be tardy from the boxes but only needs a clear crack at them at some point to win this easily. Class runner.
Don't Miss The Late Mail With Our Twitter Tips
Sometimes things can happen after we publish out Tips which change the way we view a race. Now by using Twitter you can take advantage our of our expert form analysis minute by minute as events happen. Follow us on Twitter and you'll be able to receive all our Late Mail direct to your phone or email, so you'll never miss that next winner, no matter where you are. Follow @GreyhoundRacing on Twitter now and start winning more.
Free $50 Bet At Sportsbet
Take advantage of our Free $50 Bet with Sportsbet. Just open a new account at Sportsbet from any of our links and you can be betting and winning for free on us. Use Sportsbet Bonus Code 27110 when signing up for a Free $50 Bet
Free $100 Bet At Iasbet
Sign up at Iasbet and use the Iasbet Promo Code ARG100 and you can get a Free $100 Bet on us. Just open a new Iasbet account from any of our links, use the Iasbet Bonus Code ARG100 when registering, deposit $50 and have a $50 bet, and your account will be credited with a Free $100 Bet with in 24 hours.
Don't Like Our Tips? Lay Them At Betfair
If you think our selections can't win, you can make money by betting against us and laying the selection at Betfair. Follow any of our Betfair links to open a Befair account now and get a Free$50 Bet to put our greyhound Tips to the ultimate test.
Australian Racing Greyhound Dog House (NTBBA – Never To Be Backed Again)
Me Boss (New South Wales)
Bikini Beach (Queensland)
Autumn Honey Bee (New South Wales)
Teaman Titch (Victoria)
Sculpted (South Australia)
Miss Opie (Victoria)
Australian Racing Greyhound Kennel
Uno Express (Victoria)
Miss Amy Jade (Queensland)
Monique's Doll (New South Wales)
Similar Greyhound Racing News