Greyhound Racing Tips For Wednesday 22nd April 2009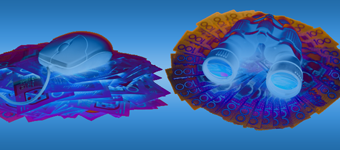 Welcome to Australian Racing Greyhound's free Greyhound Racing Tips for Wednesday 22nd April 2009 with Tips tonight from Ballarat (Victoria), Warrnambool (Victoria), The Gardens (New South Wales), Ipswich (Queensland), and Cannington (West Australia).
Ipswich tonight features the final of the short course 431m series of the Ipswich Auction Series. We found a few of last week's semi final winners of the race despite the horrible corner start at Ipswich over this distance, so hopefully we can finish the series on the right note.
Tonight would also normally feature the continuation of the Group 2 Warrnambool Classic Heats, but with numbers way down this year, all greyhounds raced in heats last night with just 93 greyhounds drawn to face the starter at a maximum nomination fee of $330 per runner. The only way this race could be making money is if over two thirds of the fully nominated greyhounds did not turn up for the heats.

Given they intend to run a final worth over $107,000 next year, and the GRV are intent on reducing breeding in Victoria; the future of this race must be seriously in doubt as you can only carry a loss for so long and nomination numbers look likely to only contract not increase in future years.
Last nights racing saw a small step back but we are still well and truly in front at all our bookies, Betfair, Iasbet, Centrebet, Sportingbet and Sportsbet. Wednesday night's have generally been good to us in the past, so we'll look for a good return tonight.
With tonight's racing coming Ballarat (Victoria), Warrnambool (Victoria), The Gardens (New South Wales), Ipswich (Queensland), and Cannington (West Australia), lets review our betting advice for those tracks.
Ballarat is one of the fairest one turn tracks in the country and in general punters can bet with confidence over all distances, although inside boxes are slightly favoured and the 8 box races well off the 450m start. The track suits both speedy and strong greyhounds.
Warrnambool was redeveloped in 2008 to remove much of the bias and interference that occured on the old "egg" shaped track. Unfortunately while inteference has been reduced, "transition turns" have turned the track in to a leader biased procession. In almost all races the winner comes from the greyhound in front about 50m from the boxes. Only strong railing greyhounds can make ground from behind and wide runners are decidedly disadvantaged. The red box is favoured over all distances.
The Gardens is one of New South Wales' newest tracks and now the sole home of the NSW NCA. The track strongly favours early speed dogs but the 413m races should be avoided at all costs as they are decided more by interference than ability.The 515m races are worth betting on but the inside 3 boxes are all favoured and even good dogs will find it hard to cross from wide draws. The 600m trip, being a corner, start can often pose a difficult greyhound betting option and the inside box is a huge advantage. Few races are run over the 715m journey.
Ipswich can be a punters graveyard and as a general rule punters avoid investing in the 431m races unless you are laying them on Betfair, as the corner starts throws up many unlikely winners and lots of interference. If you must bet on these races, box 1 wins almost twice as many races as every other box with the exception of the second best box, box 2. The 520m races are a little more even, but have a decided bias toward the four inside boxes due to the short run to the corner and even class greyhounds find it hard to win from wide boxes. The 630m races are another corner start.
Cannington is one of the better two tracks which does tend to give greyhounds off the speed a chance to run on. Both the 530m, and 642m distances favour the inside boxes and the 1 box has a slight advantage over the 715m distance. The 297m races,starting at the top of the back straight, runs reasonably fairly, although box 1 is an advantage. The four inside boxes are advantaged over the 530m, the three inside boxes over the 642m and the 715m races reasonably evenly.
Ballarat Greyhounds – Race 6 – Box 1 – Glen Abbey Tom
Looks like a race in two here between Glen Abbey Tom and Bo Frazier. Not sure how well Bo Frazier is really going despite a last start Horsham 570m win. That was his 1st win in 6 starts and happy to risk him here. Glen Abbey Tom won well here last start from box 7 over the 450m distance, taking the lead toward the corner. That form is good enough for this, but will have to jump well enough to avoid trouble in the early stages.
Ballarat Greyhounds – Race 8 – Box 4 – Fidel Bale
Despite the presence of the 2008 Group 1 Topgun winner here in Regal Thyme, we are going to tip Fidel Bale from an awkward box. His last start win had to be seen to be believed at Geelong. After getting incovenienced and knocked back in the field, he picked himself up and charged at the line on a track not suited to making ground from behind, and got up 1.75. The time didn't look flash, but the effort was enormous. Has really hit a purple patch of form and is a good as anything going around, but really stands out as he chases the house down.
Warrnambool Greyhounds – Race 8 – Box 7 – Kendale Bale
Very good 3rd/4th grade race here on an otherwise poor programme. Since Peter Hunt gave up the dogs for court appearances, Kendale Bale has been flying back in Graeme Bate's kennel. Ran 25.33 at Geelong at his first run for Bate and then followed that with a 26.91 Horsham run. Had no luck behind Parracryl last start in a Bendigo Cup heat and despite the presence of 2008 Melbourne Cup runner up Hanify's Impact, Kendale Bale will prove too good from box 7.
Warrnambool Greyhounds – Race 9 – Box 1 – Cotton Wool
Darren Murray has struggled for winners of late and is a long way from his halcyon days with Slater, but Cotton Wool should be able to put him on the scoreboard here from box 1. Cotton Wool is yet to start at Warrnambool from these boxes but has won 5 of 19 starts with 7 minors and has a Warrnambool 390m win to his name in 22.42. A greyhound with good early pace, he should be able to lead this and at Warrnambool , that's generally all it takes.
Warrnambool Greyhounds – Race 12 – Box 7 – My Space
The Angela Langton trained My Space has started 9 times for 2 wins and 3 placings and won here last start over the 390 metres running 22.23 from box 6. A repeat of that effort will lead this field or at least put My Space outside the weak Calm Presence. Just needs to avoid the inevitable trouble on the corner at Warrnambool and will be able to win this very easily.
The Gardens Greyhounds – Race 5 – Box 1 – On My Mind
Doubt Warren Harper will waste box 1 here with On My Mind, provided the inside of the track is still racing okay by this stage of the night. Led here at this track and distance 3 starts back from box 7 before getting run down late by Come Over Nova. There is no Come Over Nova in this and On My Mind should be able to lead unchallenged and set up a big enough break to get home in this.
The Gardens Greyhounds – Race 7 – Box 7 – Black Cougar
Going to tip a Warren Harper double at The Gardens tonight with Black Couger who was just collared by La Voca here last start after finding the lead through the first corner from box 3. Looks more than handy with good wins at Maitland, Grafton, Albion Park and Ipswich. Connections obviously think he has ability or wouldn't have sent him to Harper. Has already won from this box so should handle the wide draw.
Ipswich Greyhounds – Race 2 – Box 3 – Painted Enforcer
Painted Enforcer was very impressive winning here last week from box 1 and the move to box 3 shouldn't present too many prolems. The time wasn't all that flash and infact Black Octane (5) went 3 lengtsh quicker, but Black Octane has to contend with box 5 tonight, where as he had the benefit of the red last week.
Ipswich Greyhounds – Race 3 – Box 1 – Queen Lauryn
Only tipping this so everyone will watch this race and come to their own conclusion on whether Tony Brett is a genius or an idiot. For the third week running Queen Lauryn is drawn against absolute spastics over the middle distance in a bid to entrench some confidence in to her head and some endurance in to her legs. She is on trial for a Sandown Cup start and no doubt will have done the miles by the time she gets there, but then again, he is risking a potential topliner for a pathetic $500 winners cheque by entering in these races. There is no doubt she'll win, but she may as well be solo trialling as nothing here that can test her.
Ipswich Greyhounds – Race 5 – Box 2 – Harbour Queen
The Brian Francis trained Harbour Queen has won 7 of 11 starts and 4 of 7 here at Ipswich. At this distance she has won 4 of here 6 starts. Will win by panels, simple as that, especially with the scratching to her outside in box 3.
Ipswich Greyhounds – Race 7 – Box 2 – Surfin' Silence
One of the worst starts in Australian greyhound racing, but as it's the Ipswich Auction Series Final, we thought we should offer a tip, and the Mal Dawson trained Surfin' Silence has the draw to upset well pereformed litter and kennel mate Gnarraloo. Finds herself back in the same box from which she blew them away here in the heats. Has now won 4 of 8 starts on the track and will need to ping to win but overcame box 5 to win easliy last start and from box 2 this week, she should know the way by now.
Cannington Greyhounds – Race 4 – Box 2 – Oxley Ruler
The Andrew McLaren trained Oxley Ruler has won both starts to date her in this series running 31.02 and then improving to run 30.84. Has led all the way at each outing from boxes 5 and 2 and from box 2 again tonight this son of Primo Uno ~ Oxley magic looks a good bet, but probably won't be flash odds.
Free $50 Bet At Sportsbet
Remember if you like any of our Tips and want to get your punting account kick started, all our readers are able to take advantage of our Free $50 Bet offer for anyone that is able to open a new account with Sportsbet. Just open a new account at Sportsbet from any of our links and you can be betting and winning for free on us.
Don't Like Our Tips? Lay Them At Betfair
If you think our selections can't win, you can make money by betting against us and laying the selection at Betfair. Follow any of our Betfair links to open a Befair account now and get a Free$50 Bet to put our greyhound Tips to the ultimate test.
Australian Racing Greyhound Dog House (NTBBA – Never To Be Backed Again)
Me Boss (New South Wales)
Bikini Beach (Queensland)
Autumn Honey Bee (New South Wales)
Teaman Titch (Victoria)
Sculpted (South Australia)
Matching Outcome (Queensland)
Australian Racing Greyhound Kennel
Physical (Dapto, Bulli, Richmond)
Punk Appeal ( > 600m races)
Uno Express (Victoria)
Miss Amy Jade (Queensland)
Sardius (Victoria – short races / wide draws)
Lochinvar Polo (New South Wales)
Like Iron Mike (Horsham)
After Party (Victoria)
Miss Fluffy (Victoria)
Pure Inspiration (Victoria)
More greyhound news