Greyhound Racing Tips For Wednesday 24th June 2009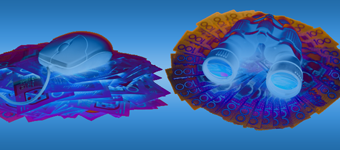 Welcome to Australian Racing Greyhound's free Greyhound Racing Tips for Wednesday 24th June 2009 with Tips tonight from Ballarat (Victoria), Warrnambool (Victoria), Bulli (New South Wales), Ipswich (Queensland) and Cannington (West Australia).
I'm not going to harp on about Tuesday's again, you've heard it before and it just gets boring; lets just say I be more than happy when and if we adopt a 6 day calendar. In fact lets make it a 5 day week and forget that Sunday racing was ever invented.
Although I should just take one moment tonight to call out New South Wales "The Dogs" writer Ben Damon. Whether by "interpretation" or "misquote" Ben has managed to pen an article slamming our illustrious website through his interviewee as "crap….Melbourne media".

Well Ben, we might be crap, but at least we watch the races we pretend to know about, and if you are going to slam anynone, at least take the time to actually read the article that you intend to brand as crap.
Clearly from your latest effort Nova Surf on track for Group One success, you are reffering to our story 2009 Group 1 Laurels Favourite Under Injury Cloud.
But instead of taking the time to actually read the story, you've managed to get your subject to label us as "crap…Melbourne media". And yet you have not once, but twice; proven you have no idea about what you are writing by suggesting in your article the interference that caused the injury actually happened during the race, not after it in the catching pen as actually happened.
To make your story even more incredulous, we even included a video replay of the race in the article so anyone who didn't watch the race, could've easily watched the reply and clearly understood what happened and at what point.
We might be crap Ben, but we actually watch and take an interest in what we write about; and we're far from "Melbourne media", being the only greyhound racing website that actually takes a national aproach to the sport, not one that just plays face value to it.
So after all that rubbush and with racing coming Ballarat (Victoria), Warrnambool (Victoria), Bulli (New South Wales), Ipswich (Queensland), and Cannington (West Australia), lets review our betting advice for those tracks.
Ballarat is one of the fairest one turn tracks in the country and in general punters can bet with confidence over all distances, although inside boxes are slightly favoured and the 8 box races well off the 450m start. The track suits both speedy and strong greyhounds.
Warrnambool was redeveloped in 2008 to remove much of the bias and interference that occured on the old "egg" shaped track. Unfortunately while inteference has been reduced, "transition turns" have turned the track in to a leader biased procession. In almost all races the winner comes from the greyhound in front about 50m from the boxes. Only strong railing greyhounds can make ground from behind and wide runners are decidedly disadvantaged. The red box is favoured over all distances.
Bulli, like Horsham is considered on of the fairest tracks in Australia, with every greyhound afforded a chance from any box. The 400m and 472m starts both demonstrate the normal greyhound race distribution of boxes 1,2,8,7 favoured, with the 472m start extremely even across all boxes with the exception of 1 and 8. The 515m start, being a slight corner start, has a preference toward the four inside boxes. The best betting races are the 472 events, but the 400m races and also attractive.
Ipswich can be a punters graveyard and as a general rule punters avoid investing in the 431m races unless you are laying them on Betfair, as the corner starts throws up many unlikely winners and lots of interference. If you must bet on these races, box 1 wins almost twice as many races as every other box with the exception of the second best box, box 2. The 520m races are a little more even, but have a decided bias toward the four inside boxes due to the short run to the corner and even class greyhounds find it hard to win from wide boxes. The 630m races are another corner start.
Cannington is one of the better two tracks which does tend to give greyhounds off the speed a chance to run on. Both the 530m, and 642m distances favour the inside boxes and the 1 box has a slight advantage over the 715m distance. The 297m races,starting at the top of the back straight, runs reasonably fairly, although box 1 is an advantage. The four inside boxes are advantaged over the 530m, the three inside boxes over the 642m and the 715m races reasonably evenly.
Ballarat Greyhounds – Race 5 – Box 8 – Galba Chris
With the key scratching of Aston Volante, Galba Chris comes right in to this race and will go around at huge odds. Despite fronting up here at Ballarat 6 times for just the 1 25.75 win, Galba Chris relishes a wide box draw and has won almost half his starts from the outside draw. With the scartching, this race is extremely weak and there is no reason Galba Chriss won't suddenly reverse 7 poor runs with a fast win tonight.
Ballarat Greyhounds – Race 8 – Box 5 – Gardam Prince
Despite the presence of Betty Boo who is also unbeaten here at Ballarat, Gardam Prince should make short work of this scartching depleted field even though he has to start from box 5. With 2 vacant boxes to his outside, he should have no trouble leading or sitting outside Betty Boo and striding away for the win. With a best of 24.99 on track, he'll take some beating.
Warrnambool Greyhounds – Race 4 – Box 7 – Digital Sun
Starting from box 8 the Darren Fisher trained Digital Sun will get every chance to lead throughout agian after running 6.73, 25.91 to win his heat last week. Go Wild Felp will start favourite from box 1 giving us very attractive odds but after only running 6.76 early last week from an inside box he will be hard pressed to lead with pressure from the greyhounds in boxes 2 and 3. From an outside draw, which this breed appreciate, Digital Sun should go very close at good odds.
Bulli Greyhounds – Race 10 – Box 2 – Wild Nimuay
Don't be surprised if Owen Langley celebrates his return from the wilderness with a nice winner her in Wild Nimuay. A very weak 5th grade and Wild Nimuay is more than capable of leading or sitting outside Midnitgh Bond and running away with it. Has already won 2 of 9 starts with 4 seconds and has a good long break since a fall at Wentworth Park back in April last start. Vary capable trainer and handy greyhound that shouldn;t be under-estimated.
Ipswich Greyhounds – Race 6 – Box 3 – Miss Amy Jade
Miss Amy Jade has been in our Australian Racing Greyhound kennel for so long most would've forgotten about her. After lookng a million dollars at 2 very good wins here at Ipswich, she switched off and was later found to have had a shoulder injury and then came on season. She hasn't started for 3 months but she is top top class and could be a sensation at staying later in her career. Don't be folled by her price, last 2 starts or lack of a big name trainer, this bitch is very good and could well fly fresh
Don't Miss The Late Mail With Our Twitter Tips
Sometimes things can happen after we publish out Tips which change the way we view a race. Now by using Twitter you can take advantage our of our expert form analysis minute by minute as events happen. Follow us on Twitter and you'll be able to receive all our Late Mail direct to your phone or email, so you'll never miss that next winner, no matter where you are. Follow @GreyhoundRacing on Twitter now and start winning more.
Free $50 Bet At Sportsbet
Take advantage of our Free $50 Bet with Sportsbet. Just open a new account at Sportsbet from any of our links and you can be betting and winning for free on us. Use Sportsbet Bonus Code 27110 when signing up for a Free $50 Bet
Free $100 Bet At Iasbet
Sign up at Iasbet and use the Iasbet Promo Code ARG100 and you can get a Free $100 Bet on us. Just open a new Iasbet account from any of our links, use the Iasbet Bonus Code ARG100 when registering, deposit $50 and have a $50 bet, and your account will be credited with a Free $100 Bet with in 24 hours.
Don't Like Our Tips? Lay Them At Betfair
If you think our selections can't win, you can make money by betting against us and laying the selection at Betfair. Follow any of our Betfair links to open a Befair account now and get a Free$50 Bet to put our greyhound Tips to the ultimate test.
Australian Racing Greyhound Dog House (NTBBA – Never To Be Backed Again)
Me Boss (New South Wales)
Bikini Beach (Queensland)
Autumn Honey Bee (New South Wales)
Teaman Titch (Victoria)
Sculpted (South Australia)
Miss Opie (Victoria)
Australian Racing Greyhound Kennel
Uno Express (Victoria)
Miss Amy Jade (Queensland)
Monique's Doll (New South Wales)
More Greyhounds News