Greyhound Racing Tips For Wednesday 27th May 2009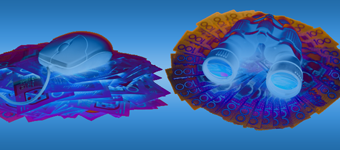 Welcome to Australian Racing Greyhound's free Greyhound Racing Tips for Wednesday 27th May 2009 with Tips tonight from Ballarat (Victoria), Warrnambool (Victoria), Bulli (New South Wales), Ipswich (Queensland) and Cannington (West Australia).
The feature race tonight comes from Bulli with a real clash between Accounts and Magnifique looming in the Group 3 2009 Bulli Gold Cup. With Magnifique drawn in box 3 and Accounts out in box 7, the stage is set fro an absolute speed battle with the roomy Bulli track sure to give every greyhound their chance in the race.
Taking a support highlight is the final of the Ballarat round of the VBIS maiden series with local talent Timberland well boxed and hopefully a little stronger this week, after getting caught in the shadows of the post last week in the semi final. But will have stiff oposition with the flying Silent Guardian boxed out in the eight.

Last nights tips, again showed why if you don't follow our greyhound betting tips, you'rre losing money; as Thanks To You went around insanely over the odds and returned over $6 with most of our bookies. Add in several other winners and it was happy times all around for our followers.
So, with tonight's racing coming Ballarat (Victoria), Warrnambool (Victoria), Bulli (New South Wales), Ipswich (Queensland), and Cannington (West Australia), lets review our betting advice for those tracks.
Ballarat is one of the fairest one turn tracks in the country and in general punters can bet with confidence over all distances, although inside boxes are slightly favoured and the 8 box races well off the 450m start. The track suits both speedy and strong greyhounds.
Warrnambool was redeveloped in 2008 to remove much of the bias and interference that occured on the old "egg" shaped track. Unfortunately while inteference has been reduced, "transition turns" have turned the track in to a leader biased procession. In almost all races the winner comes from the greyhound in front about 50m from the boxes. Only strong railing greyhounds can make ground from behind and wide runners are decidedly disadvantaged. The red box is favoured over all distances.
Bulli, like Horsham is considered on of the fairest tracks in Australia, with every greyhound afforded a chance from any box. The 400m and 472m starts both demonstrate the normal greyhound race distribution of boxes 1,2,8,7 favoured, with the 472m start extremely even across all boxes with the exception of 1 and 8. The 515m start, being a slight corner start, has a preference toward the four inside boxes. The best betting races are the 472 events, but the 400m races and also attractive.
Ipswich can be a punters graveyard and as a general rule punters avoid investing in the 431m races unless you are laying them on Betfair, as the corner starts throws up many unlikely winners and lots of interference. If you must bet on these races, box 1 wins almost twice as many races as every other box with the exception of the second best box, box 2. The 520m races are a little more even, but have a decided bias toward the four inside boxes due to the short run to the corner and even class greyhounds find it hard to win from wide boxes. The 630m races are another corner start.
Cannington is one of the better two tracks which does tend to give greyhounds off the speed a chance to run on. Both the 530m, and 642m distances favour the inside boxes and the 1 box has a slight advantage over the 715m distance. The 297m races,starting at the top of the back straight, runs reasonably fairly, although box 1 is an advantage. The four inside boxes are advantaged over the 530m, the three inside boxes over the 642m and the 715m races reasonably evenly.
Ballarat Greyhounds – Race 3 – Box 1 – Go Go Allegro
Go Go Allegro has already won at Horsham and Geelong in fast times for Darren McDonald and gets an ideal box 1 drawn on debut here at Ballarat. Generally leads in his races and won;t have any trouble leading this field. Beats the grader by racing 4 times in 15 days and comes up against some very weak ones in this.
Ballarat VBIS Miaden Final – Ballarat Greyhounds – Race 6 – Box 8 – Silent Guardian
Impossible to go past the flying Silent Guardian who gets the perfect box 8 draw in the final here. Has won both starts in best of day running 25.09 and 25.04 and has about 3 lengths on the next fastest chaser. Ran 8.44 and 8.49 first section in both those wins, which will lead most races here and from box 8 only has to chase to win.
Ballarat Greyhounds – Race 8 – Box 1 – Pure Love
Darren McDonald must know something the rest of us don't, as he has 4 runners here today drawing 2 box 1's, a box 8 and a box 4. Not sure what it is about Ballarat greyhounds but more often than not the best greyhounds tend to draw good boxes, it's worth following to confirm it for yourself, but for some reason happens way too often. Anyway, that observation out of the way Pure Love starts from the inside box in this and has began from that box 5 times for 4 wins and a 3rd. Isn't the strongest conveyance going around but should lead this easily.
Warrnambool Greyhounds – Race 6 – Box 1 – Sun Ruler
With wide running Jalmarro drawn on his outside, the John Hosking trained Sun Ruler should get a saloon passage run from box 1 in this race. The Hosking kennel is on fire at the moment with winners coming from everywhere and Sun Ruler has recorded his only 2 wins here at Warrnambool. Pinged the lids last week and ran 8.59, 22.42. A repeat of that will be quick enough to see him win this.
Warrnambool Greyhounds – Race 9 – Box 8 – Stagger Inn
Speedy Stagger Inn gets an idel draw to to score his first Warrnambool 390m win. Has started 4 times from box 8 for 3 wins and a 2nd and hasn't been disgraced at any start here. Rand 3rd here 3 starts back after missing it from box 4 but will improve dramatically from box 8.
Bulli Greyhounds – Race 2 – Box 1 – Victor Assassin
Mary Wright's Victor Assassin only has to run up to last weeks heat win to bolt this in. Led practically all the way from this same box running 22.62 and which was a PB. Has started 5 times here for 3 wins and looks a class above them, especially from the draw.
Bulli Greyhounds – Race 3 – Box 3 – Bunny's Reward
On debut here tonight in Australia, Bunny's Reward does look too good for this field after having won 6 of 11 starts in NZ with a further 2 placings. Anyone who follows our news will know that the Jodie Gilbert and Andy Lord kennel have picked right up where they left off when last training in Australia, and scored 6 winners at Canberra on the weekend. With the kennel on fire, don't be surprised to see Bunny's Reward bolt in here.
Bulli Greyhounds – Race 5 – Box 3 – Cawbourne Tuf
As a winner of 3 of 4 starts since returning to Australia, Cawbourne Tuf will take a power of beating in this race. A quick beginner, he has won his last 3 in a row at Canberra of the tricky 440m, which is no mean feat as those corner start races can throw up some odd results. A winner of 5 of 7 starts with one 3rd placing, he should account for this handy field fairly easily.
Bulli Greyhounds – Race 7 – Box 2 – Rough 'Em Up
Another Jodie Gilbert runner, Rough 'Em Up absoolutely bolted in at his first run in Australia at Canberra 10 days ago. Ran a very quick 30.44 then winning by 10.5 lengths in the best of the day from box 8 and had won 4 races with 6 placings from 14 starts prior to that in NZ. Based on the Canberra time and win, this dog is flying and the 10 day break leading in to this augers well. Just get on.
Group 3 Bulli Gold Cup Final – Bulli Greyhounds – Race 8 – Box 3 – Magnifique
Placed in the Billi Gold Plate prior to winning the South Coast Cup and then annexing the Maitland Gold Cup, Magnifique is right at home on the one-turn tracks and loves Bulli, having started here 8 times for 4 wins and 3 placings. Looked all class last week in the heats, leading all the way from 2 in 26.19 and beating a handy field by 4 lengths. With slow beginner Mutt Lnage inside him, he should have no trouble pushing forward and should win another group race on the track.
Ipswich Greyhounds – Race 5 – Box 1 – Border Town
Border Town is well boxed and looks an absolute class above her rivals here based on her last start 31.06 win here at her last start, 4 weeks ago. That was win number 3 from just the 5 career runs all of which have been here at Ipswich. Has won from both inside and outside box draws, so will appreciate the draw and the moderate field against her.
Ipswich Greyhounds – Race 9 – Box 1 – Surf Chariot
Surf Chariot is another Ipswich runner who looks to have a class edge on rivals and gets the advantage on the rails draw. The veteran of just 7 starts for 3 wins and 3 2nds, Surf Chariot has had the 1 start over this track and distance for a 1.25 length 2nd in 30.80. Ran 30.46 and 30.55 in previous wins at Albion Park and from the good draw should go well.
Don't Miss The Late Mail With Our Twitter Tips
Sometimes things can happen after we publish out Tips which change the way we view a race. Now by using Twitter you can take advantage our of our expert form analysis minute by minute as events happen. Follow us on Twitter and you'll be able to receive all our Late Mail direct to your phone or email, so you'll never miss that next winner, no matter where you are. Follow @GreyhoundRacing on Twitter now and start winning more.
Free $50 Bet At Sportsbet
Take advantage of our Free $50 Bet with Sportsbet. Just open a new account at Sportsbet from any of our links and you can be betting and winning for free on us. Use Sportsbet Bonus Code 27110 when signing up for a Free $50 Bet
Free $100 Bet At Iasbet
Sign up at Iasbet and use the Iasbet Promo Code ARG100 and you can get a Free $100 Bet on us. Just open a new Iasbet account from any of our links, use the Iasbet Bonus Code ARG100 when registering, deposit $50 and have a $50 bet, and your account will be credited with a Free $100 Bet with in 24 hours.
Don't Like Our Tips? Lay Them At Betfair
If you think our selections can't win, you can make money by betting against us and laying the selection at Betfair. Follow any of our Betfair links to open a Befair account now and get a Free$50 Bet to put our greyhound Tips to the ultimate test.
Australian Racing Greyhound Dog House (NTBBA – Never To Be Backed Again)
Me Boss (New South Wales)
Bikini Beach (Queensland)
Autumn Honey Bee (New South Wales)
Teaman Titch (Victoria)
Sculpted (South Australia)
Miss Opie (Victoria)
Australian Racing Greyhound Kennel
Uno Express (Victoria)
Miss Amy Jade (Queensland)
Monique's Doll (New South Wales)