Greyhound Racing Tips For Wednesday 2nd September 2009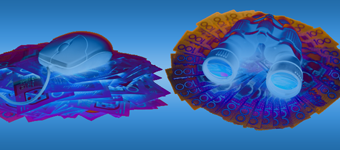 Welcome to Australian Racing Greyhound's Greyhound Racing Tips for Wednesday 2nd September 2009 with Tips tonight from Ballarat (Victoria), Warrnambool (Victoria), The Gardens (New South Wales), Ipswich (Queensland), and Cannington (West Australia).
With tonight's racing coming Ballarat (Victoria), Warrnambool (Victoria), The Gardens (New South Wales), Ipswich (Queensland), and Cannington (West Australia), lets review our betting advice for those tracks.
Ballarat is one of the fairest one turn tracks in the country and in general punters can bet with confidence over all distances, although inside boxes are slightly favoured and the 8 box races well off the 450m start. The track suits both speedy and strong greyhounds.

Warrnambool was redeveloped in 2008 to remove much of the bias and interference that occured on the old "egg" shaped track. Unfortunately while inteference has been reduced, "transition turns" have turned the track in to a leader biased procession. In almost all races the winner comes from the greyhound in front about 50m from the boxes. Only strong railing greyhounds can make ground from behind and wide runners are decidedly disadvantaged. The red box is favoured over all distances.
The Gardens is one of New South Wales' newest tracks and now the sole home of the NSW NCA. The track strongly favours early speed dogs but the 413m races should be avoided at all costs as they are decided more by interference than ability.The 515m races are worth betting on but the inside 3 boxes are all favoured and even good dogs will find it hard to cross from wide draws. The 600m trip, being a corner, start can often pose a difficult greyhound betting option and the inside box is a huge advantage. Few races are run over the 715m journey.
Ipswich can be a punters graveyard and as a general rule punters avoid investing in the 431m races unless you are laying them on Betfair, as the corner starts throws up many unlikely winners and lots of interference. If you must bet on these races, box 1 wins almost twice as many races as every other box with the exception of the second best box, box 2. The 520m races are a little more even, but have a decided bias toward the four inside boxes due to the short run to the corner and even class greyhounds find it hard to win from wide boxes. The 630m races are another corner start.
Cannington is one of the better two tracks which does tend to give greyhounds off the speed a chance to run on. Both the 530m, and 642m distances favour the inside boxes and the 1 box has a slight advantage over the 715m distance. The 297m races,starting at the top of the back straight, runs reasonably fairly, although box 1 is an advantage. The four inside boxes are advantaged over the 530m, the three inside boxes over the 642m and the 715m races reasonably evenly.
Ballarat Greyhounds – Race 5 – Box 2 – Chunka Change
Chunka Change made the recent Geelong VBIS Maiden series final, running third behind Mick The Mozz in 25.85. That run followed 2 good wins in the heats and semi's when leading almost all the way from boxes 5 and 3 in the good times of 25.78 and 25.59. Mick The Mozz has since franked the form with further good wins and Chunka Change looks well above average.
Ballarat Greyhounds – Race 12 – Box 2 – Elaine Octane
Elaine Octane was a good maiden winner at The Meadows on debut in 30.68 before finishing second in the final in 30.65. Finished down the track lastr start at Cranbourne off a wide draw and was never in it. Returns to an inside draw and looks classier than these and is in more than capable hands.
Warrnambool Greyhounds – Race 1 – Box 2 – Spark A Light
Spark A Light has the right drawn here and has won her past 2 in a row, including a Ballarat qualifying trial win in 25.91 and here over a month ago in 22.53. Got a nice run at them then and off box 2 tonight should be at or near the lead and be very hard to beat.
Warrnambool Greyhounds – Race 2 – Box 5 – Arapaho Boy
No reason to jump off Arapaho Boy after last week's all the way win in 22.47 from 2. Has to move out to box 5 tonight but possesses high box speed and should have no trouble offsetting the draw. Despite the good win at $6 plus last week, we'll still be getting odds nearly as good if not better again and that's enough to risk him again.
Warrnambool Greyhounds – Race 3 – Box 2 – Flashbacks
Closest draw to the rail for some time for Flashbacks who has won just the one race in 5 attempts but that win was an all the way effort at Horsham in 27.81. Has run third here previously and had no luck from a wide draw here last week. The draw near the rail might be the key here and with the dog in the 1 box not overyl quick early, Flashbacks might just return to form at odds.
Warrnambool Greyhounds – Race 8 – Box 6 – Rockmoves
Almost certain to start double figures here tonight, Rockmoves was very unlucky not to get through to the lead last week in the 390m heats, but with speedy Hold Fast drawn her inside, she should be able to secure a nice trail early. Kennelmate Dohtmmann is boxed to her outside and will run cover for her form out there, so Rockmoves should be able to get room to move up and chase down Hold Fast.
The Gardens Greyhounds – Race 3 – Box 1 – Multicam Girl
Happy to go with the speed here and Multicam Girl should have no trouble leading from box 1 here and although she can't run the time Beachley Lane can, fancy the way the race will be run that she won't have to. With a few pushing up on her outside Multicam Girl should be able to steal a nice break on the corner and hold that down to the line.
The Gardens Greyhounds – Race 7 – Box 2 – Hammerhead Jack
Hard to go past Hammerhead Jack in this who is lining up for his his first 2 corner 500m assignment but has previously won well at Maitland twice in 22.50 and 22.52. Was a last start third there in 22.53 and has enough early pace and the draw to lead this field. Might get a little weary in the run home but should have a big enough break early to find the line.
Ipswich Greyhounds – Race 1 – Box 7 – Velocity Force
The Tony Brett trained Velocity Force is entitled to win this having already faced the starter 9 times for 6 wins and a second. 4 of those starts have been here for 2 wins with a PB of 30.57 which was her last start effort here last week, getting in by 2 lengths over Kermoa Oh Seven. That form line sees her past the post in this.
Ipswich Greyhounds – Race 5 – Box 2 – High Earner
High Earner first, daylight second. The Christine Robartson greyhound could've almost been racing at Cannington this week in the National Sprint Championship's but lines up here in another age restricted race. Both attempts a age restricted group races have resulted in wins and this is a big drop in class on those. Winning and winning easily.
Don't Miss The Late Mail With Our Twitter Tips
Sometimes things can happen after we publish our Tips which change the way we view a race. By using Twitter you can take advantage our of our expert form analysis minute by minute as events happen. Follow us on Twitter and you'll be able to receive all our Late Mail direct to your phone or email, so you'll never miss that next winner, no matter where you are. Follow @GreyhoundRacing on Twitter now and start winning more.
Free $50 Bet At Sportsbet
Take advantage of our Free $50 Bet with Sportsbet. Just open a new account at Sportsbet from any of our links and you can be betting and winning for free on us. Use Sportsbet Bonus Code 27110 when signing up for a Free $50 Bet.
Free $100 Bet At Iasbet
Sign up at Iasbet and use the Iasbet Promo Code ARG100 and you can get a Free $100 Bet on us. Just open a new Iasbet account from any of our links, use the Iasbet Bonus Code ARG100 when registering, deposit $50 and have a $50 bet, and your account will be credited with a Free $100 Bet with in 24 hours.
Don't Like Our Tips? Lay Them At Betfair
If you think our selections can't win, you can make money by betting against us and laying the selection at Betfair. Follow any of our Betfair links to open a Befair account now and put our greyhound Tips to the ultimate test.
Australian Racing Greyhound Dog House (NTBBA – Never To Be Backed Again)
Me Boss (New South Wales)
Bikini Beach (Queensland)
Autumn Honey Bee (New South Wales)
Teaman Titch (Victoria)
Sculpted (South Australia)
Miss Opie (Victoria)
Birthday Boy (Victoria)
Australian Racing Greyhound Kennel
Uno Express (Victoria)
Monique's Doll (New South Wales)
Similar Greyhound Racing News