Greyhound Racing Tips For Wednesday 8th April 2009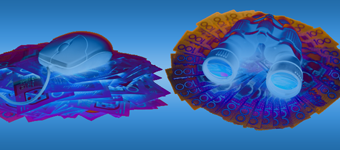 Welcome to Australian Racing Greyhound's free Greyhound Racing Tips for Wednesday 8th April 2009 with Tips tonight from Ballarat (Victoria),Bendigo (Victoria), The Gardens (New South Wales), Ipswich (Queensland), and Cannington (West Australia).
We've got champagne greyhound racing at Bendigo tonight with 4 semi finals of the Goldrush Maiden and 8 heats of the Group 2 Bendigo Cup.
As a special feature tonight we've previewed the whole Bendigo meeting offering 1st to 3rd selections on each race. The first selections on each Bendigo race form that preview will count toward our offical free greyhound racing tips progress, so before we even start anywhere else we've given your our educated opinions and steered you toward 12 winners tonight. To catch up on that preview just follow the link.
2009 Bendigo Cup and Bendigo Goldrush Maiden Tips

Now that is out of the way, after canning Tuesday's repeatedly last night's results were cause for celebration with a phenomenal 100% profit at our best greyhound betting bookmaker Iasbet. Across the 14 selections and $1400 outlay we found 7 winners and a more than tidy collect of $2,869. Kevin Rudd keeps telling us there's a recession but wth results like that at Iasbet we'll be living like kings in not time.
With tonight's racing coming Ballarat (Victoria),Bendigo (Victoria), The Gardens (New South Wales), Ipswich (Queensland), and Cannington (West Australia), lets review our betting advice for those tracks.
Ballarat is one of the fairest one turn tracks in the country and in general punters can bet with confidence over all distances, although inside boxes are slightly favoured and the 8 box races well off the 450m start. The track suits both speedy and strong greyhounds.
Bendigo doesn't often race in the night time slot but is a speed track here in Victoria that favours greyhounds who can spear the boxes. You can win from behind at Bendigo but as it is only a 430m run most greyhounds can find the line. The 545m and rarely used 700m distances should be avoided as the 545m races start behind the corner and the 700m races rarely have enough exposed staying form or depth. The 430m races start at the top of the back straight and Bendigo is one of the few tracks where the 8 box is equally as good a draw as the 1. In fact the 1 bx can be a problem draw unless you have enough pace to hold the rail and the lead. Outside those 2 boxes the 7 and surprisingly the 5 box are reasonable draws, but the 1 and the 8 win almsot twice as much as any other.
The Gardens is one of New South Wales' newest tracks and now the sole home of the NSW NCA. The track strongly favours early speed dogs but the 413m races should be avoided at all costs as they are decided more by interference than ability.The 515m races are worth betting on but the inside 3 boxes are all favoured and even good dogs will find it hard to cross from wide draws. The 600m trip, being a corner, start can often pose a difficult greyhound betting option and the inside box is a huge advantage. Few races are run of the 715m journey.
Ipswich can be a punters graveyard and as a general rule punters avoid investing in the 431m races unless you are laying them on Betfair, as the corner starts throws up many unlikely winners and lots of interference. If you must bet on these races, box 1 wins almost twice as many races as every other box with the exception of the second best box, box 2. The 520m races are a little more even, but have a decided bias toward the four inside boxes due to the short run to the corner and even class greyhounds find it hard to win from wide boxes. The 630m races are another corner start.
Cannington is one of the better two tracks which does tend to give greyhounds off the speed a chance to run on. Both the 530m, and 642m distances favour the inside boxes and the 1 box has a slight advantage over the 715m distance. The 297m races,starting at the top of the back straight, runs reasonably fairly, although box 1 is an advantage. The four inside boxes are advantaged over the 530m, the three inside boxes over the 642m and the 715m races reasonably evenly.
Please note we have already provided 12 tips for tonight's Bendigo Cup Heats and Bendigo Goldrush Maiden Semi Finals, just follow the links to take advantage of our expert form analysis.
Ballarat Greyhounds – Race 5 – Box 2 – More Than Ready
Incredibly John Galea has drawn another red box at Ballarat, we've lost count of the number of runners to box 1 draws at Ballarat for Galea, but rest assured he's running at a rate that would make you think it was at the extreme end of "statistical variance". Regardless of that, his greyhound Awesome Agent probably doesn't win anyway here tonight and the Darren Fisher trained More Than Ready should be able to lead and win. A good Sandown winner 3 starts back running 29.99, More Than Ready can be hard to catch but this race looks right.
Ballarat Greyhounds – Race 6 – Box 3 – Cordozar
Cordozar is another from the promising Hallucinate ~ Uno Nan litter, this time trained by Chris Johannsen. Cordozar has won 5 of 10 starts with 4 placings and a fall. Overcame that fall 2 starts ago to win well at Warrnambool running the best of the night over the 390m. Happy New Year boxed inside him is a very quick beginner usually but Cordozar will run over the top of that one in the straight.
Ballarat Greyhounds – Race 7 – Box 2 – Slamma
Another Chris Johannsen trained runner here, Slamma looks quick enough to head off the likely favourite Unstoppable, who has drawn the 1. Unstoppable is a Primo Uno and they invariably dwell at the start and that should be enough of an advantage to let Slamma, who was an all the way last start Warrnambool winner, head to the lead and win.
Ballarat Greyhounds – Race 8 – Box 6 – Eskimo Maggie
Eskimo Maggie was an impressive Ballarat winner 3 starts ago, running a flying 25.30 from box 1. Definitely goes better from the red box, but with wide running quick beginning Jalmarro boxed outside in the 7, Eskimo Maggie should be able to overcome the poor draw. Only has to be given the chance to run up to her best to win this.
Gardens Greyhounds – Race 3 – Box 8 – Counter Strike
Counter Strike was a very good box 8 winner last start running 29.57 and leading all the way. That was the first win here in 5 attempts but all those other starts had resulted in placings as well. Should go on with it now he has foudn how to win.
Gardens Greyhounds – Race 5 – Box 1 – Jac Assassin
Tricky race but the fact we're going to be getting a good price about rails runner Jac Assassin is tipping us into this race. Jac Assassin has best time of 30.04 here which is as good as anything else in this race and although he has only won 3 of 28 starts over this track and distance, he has started from the 1 box 4 times for a win and 2 placings. A good bet at the odds.
Gardens Greyhounds – Race 8 – Box 4 – La Voca
We've tipped in to La Voca the last 2 times and on both occassions she ran 2nd but was a very good run comeing from back in the field after not being able to lead. Was leading and winning prior to that looking for her to lead here tonight. Form suggest she's only won 2 from 13 with 6 minors but is much better than that and litter brother and sister and kennelmates from this more than handy Surf Lorian ~ Nova Keroma litter won well at Gosford last night and La Voca is not that far behind them in ability.
Ipswich Greyhounds – Race 6 – Box 8 – Hot Dessa
Hot Dessa won well here last week from this same box and ran 25.34 for trainer Stephen Arnold. Has won 6 from 9 with a further 2nd and looks well above any of the others engaged here. Proved to us last start that she handles a wide draw and this duaghter of Black Enforcer ~ Raven Poldar might just be one to follow.
Ipswich Greyhounds – Race 7 – Box 1 – My Girl Millie
The Maureen Culey trained My Girl Millie looks above average and has a huge advatage with the inside darw here. Would probably have won from any other box anyway but drawing the red puts My Girl Millie past the post here, having had 5 starts for 2 wins and a placing at this track and distance.
Ipswich Greyhounds – Race 8 – Box 1 – Aldamo
We've tipped you into Aldamo twice now for a good win from box and last starts ordinary 4th of 5 starters. Found plenty of bother last start as he wants the rail and isn't the world's quickest beginner, so the move back to box 1 really tips the scales in his favour tonight. Is right up to them on winningtimes and after last week plenty will jump off him. Don't make that mistake yourself, back in the red rug, jump on.
Cannington Greyhounds – Race 4 – Box 5 – Falsario
The Pete Sayer trained Falsario won a qualifying trial here in 31.03 best and then finished and unlucky 7th of 8 when he got no chance at all from box 5. Made amends with a good last start win in 30.94 from box 2, winning by 6.75 lengths leading all the way. The move back to box 5 has us a little worried and you don't want to be taking silly odds, but realistically this greyhoud should be winning, and winnig easily.
Cannington Greyhounds – Race 5 – Box 1 – On The Case
West Australia's favourite greyhound On The Case bobs up again here from box 1,which is exactly the draw he wants. If you don't know the full story of On The Case, click the On The Case links at the bottom of this post and you'll realise why everyone gets a thrill when he wins for the Butcher family. On The Case put 2 very impressive wins here back to back from this box running 30.63 and 30.51 and then ran 2 outs from wide boxes. The return to the red puts him past the post and win, lose or draw, you'll enjoy being a part of the On The Case journey once uyou know the background.
Don't Like Our Tips? Lay Them At Betfair
If you think our selections can't win, you can make money by betting against us, laying the selection at Betfair. Follow any of our Betfair links to open a Befair account now and get a Free$50 Bet to put our greyhound Tips to the test.
Australian Racing Greyhound Kennel
Physical (Dapto, Bulli, Richmond)
Punk Appeal ( > 600m races)
Uno Express (Victoria)
Miss Amy Jade (Queensland)
Sardius (Victoria – short races / wide draws)
Lochinvar Polo (New South Wales)
Like Iron Mike (Horsham)
After Party (Victoria)
Miss Fluffy (Victoria)
Pure Inspiration (Victoria)
Australian Racing Greyhound Dog House (NTBBA – Never To Be Backed Again)
Me Boss (New South Wales)
Bikini Beach (Queensland)
Autumn Honey Bee (New South Wales)
Teaman Titch (Victoria)
Sculpted (South Australia)
Matching Outcome (Queensland)
Similar Greyhound Racing News