Greyhound Racing Tips For Wednesday 9th December 2009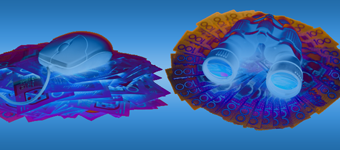 Greyhound Racing Tips for Wednesday 9th December 2009 with Tips tonight from Ballarat (Victoria), Warrnambool (Victoria), The Gardens (New South Wales), Ipswich (Queensland) and Cannington (West Australia).
If you haven't jumped on the bandwagon yet get yourself set up with an account at Sportsbet. By using the Sportsbet Free Bet Code 27110 you can get yourself up to $200 in free bets just by opening a new account.
Nice night of racing with the final of the Group 2 Ballarat Cup with ultrra consistent Dyna Lachlan drawn in box 1 trying hard to beat the Darren McDonald trained pair of Timberland and Rev Limiter. Should be a fantastic race with plenty of pace and Galba Chris a rough chance to upset the party.

With racing coming at us from Ballarat (Victoria), Warrnambool (Victoria), The Gardens (New South Wales), Ipswich (Queensland) and Cannington (West Australia), lets review our betting advice for those tracks.
Ballarat is one of the fairest one turn tracks in the country and in general punters can bet with confidence over all distances, although inside boxes are slightly favoured and the 8 box races well off the 450m start. The track suits both speedy and strong greyhounds. Ballarat have just started racing from the new 390m boxes, but from the racing we've seen they are more likely decided by luck and interference than class and are best avoided as serious greyhound betting opportunities.
Warrnambool was redeveloped in 2008 to remove much of the bias and interference that occurred on the old "egg" shaped track. Unfortunately while interference has been reduced, "transition turns" have turned the track in to a leader biased procession. In almost all races the winner comes from the greyhound in front about 50m from the boxes. Only strong railing greyhounds can make ground from behind and wide runners are decidedly disadvantaged. The red box is favoured over all distances.
The Gardens is one of New South Wales' newest tracks and now the sole home of the NSW NCA. The track strongly favours early speed dogs but the 413m races should be avoided at all costs as they are decided more by interference than ability.The 515m races are worth betting on but the inside 3 boxes are all favoured and even good dogs will find it hard to cross from wide draws. The 600m trip, being a corner, start can often pose a difficult greyhound betting option and the inside box is a huge advantage. Few races are run over the 715m journey.
Ipswich can be a punters graveyard and as a general rule punters avoid investing in the 431m races unless you are laying them on Betfair, as the corner starts throws up many unlikely winners and lots of interference. If you must bet on these races, box 1 wins almost twice as many races as every other box with the exception of the second best box, box 2. The 520m races are a little more even, but have a decided bias toward the four inside boxes due to the short run to the corner and even class greyhounds find it hard to win from wide boxes. The 630m races are another corner start.
Cannington is one of the better two tracks which does tend to give greyhounds off the speed a chance to run on. Both the 530m, and 642m distances favour the inside boxes and the 1 box has a slight advantage over the 715m distance. The 297m races,starting at the top of the back straight, runs reasonably fairly, although box 1 is an advantage. The four inside boxes are advantaged over the 530m, the three inside boxes over the 642m and the 715m races reasonably evenly.
Ballarat Greyhounds – Race 5 – Box 1 – Birthday Boy
Extremely high class 550m race with most of the field having had group racing experience and form including a Group Geelong Cup winner and Group 1 Laurels winner. Should be a real spectacle to watch and if the the track is quick, as is often the case on these feature nights, then the track record is under threat here, albeit it is a flying 30.59 by the way of Surgeon. Birthday Boy proved with a 29.67 Meadows win that he can begin and can run time out in front and given any luck early should lead off the 1 box and take a power of running down.
Group 2 Ballarat Cup Final – Ballarat Greyhounds – Race 8 – Box 1 – Dyna Lachlan
The ever consistent Dyna Lachlan won his heat here last week from box in a more than handy 25.29, given it was his first look at the track. Although Timberland and Galba Chris both managed quicker times, you have to expect Dyna Lachlan will take benefit from that run and improve with the look. Biggest problem for Dyna Lachlan is that he is about a full length slower than Galba Chris early and may get crossed leaving the race between Galba Chris, Timberland and Rev Limiter. Banking on the fact they won't get passed him cleanly and he will hold the inside and come over whatever has to race wide in front of him.
Warrnambool Greyhounds – Race 7 – Box 7 – Jay Bartel
Tough race here and commonsense would say that Mick The Mozz who was an SA Derby placegetter off box 1 here would be a moral, but Jay Bartel who is now back in the local kennels of his breeder might just improve here despite the awkward draw. Has had injury troubles and lost a toe, hasn't won a race for more than 10 starts, but don't be surprised if he improves enormously and bolts in. You were warned.
Warrnambool Greyhounds – Race 12 – Box 1 – Whitewater Bay
Slightly risky tip here and you may be asked to take unders, so anything under $3.00 should be considered off limits, but Whitewater Bay is trained locally by Brian Fish and has won well at Ballarat in 25.81 leading all the way from box 5. Has had 5 career starts and past 2 starts have resulted in a 2nd and a 3rd. Has down enough to warrant consideration in an otherwise weak race and local knowledge plus the box should be enough to get home.
St Leger Final – The Gardens Greyhounds – Race 6 – Box 3 – Elite Blue Size
Elite Blue Size has the exemplary record of 10 starts for 8 wins and a placing for leading trainer Reg Kay. Won his heat easily here last week by a lazy 7.5 lengths and ran the fastest first section of the night in 4.93 from box 5. The move toward the rail in box 3 only helps him assume control and it's impossible to see him either being lead or crossed and should win this with consummate ease. Only bad luck will beat him.
Ipswich Greyhounds – Race 7 – Box 1 – Aldamo
Aldamo can be a very disappointing conveyance at times, but last weeks run to finish third behind Alanna Lorian was full of merit and that followed a 30.98 won off this box 1 over the same greyhound. Seems to only win in turn on record, but might be maturing with age and we have had some good wins on this greyhound, so the box draw tips us in to him. he owes us nothing and off this draw might just add to our profit on him.
Free $200 Bet At Sportsbet
Take advantage of our $200 Free Bet with Sportsbet. Just open a new account at Sportsbet from any of our links and you can be betting and winning for free on us. Use Sportsbet Free Bet Code 27110 when signing make sure your eligible for $200 in Free Bets.
Free $100 Bet At Iasbet
Sign up at Iasbet and use the Iasbet Promo Code ARG100 and you can get a Free $100 Bet on us. Just open a new Iasbet account from any of our links, use the Iasbet Bonus Code ARG100 when registering, deposit $50 and have a $50 bet, and your account will be credited with a $100 Free Bet with in 24 hours.
Australian Racing Greyhound Dog House (NTBBA – Greyhounds Never To Be Backed Again)
Me Boss (New South Wales)
Bikini Beach (Queensland)
Autumn Honey Bee (New South Wales)
Teaman Titch (Victoria)
Sculpted (South Australia)
Miss Opie (Victoria)
Australian Racing Greyhound Kennel (Greyhounds To Follow)
Monique's Doll (New South Wales)
Goodesy (New South Wales)
Pulp (New South Wales)
Billy Bobaggings (New South Wales)
Hurricane Luke (New South Wales)
Window Watcher (New South Wales)
Similar Greyhound Racing News