Todays free greyhound tips for dog racing on Monday 13th August 2018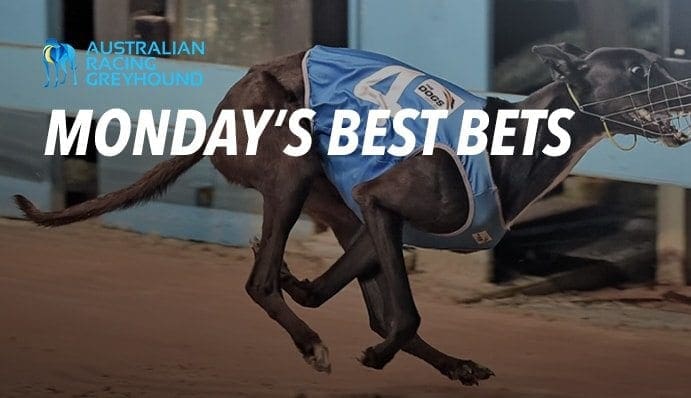 Good to see we have so many followers of our free greyhound tips; and we think we heard from a lot of you when the free tips didn't make the site yesterday, but they're back today and we're glad you noticed.
Hobart Race 7 Box 8 Silent Boloney
For those looking for a nice double tonight at Hobart, Peco Can will win the preceding race to this, the Young Star Classic final but as it is only $1.50 it was too short for the free tips.
Silent Boloney will win race seven as well, having drawn the wide box where he has had 11 starts for three wins and four placings. Hasn't won for a little while bit will appreciate the drop back in grade to a third/fourth grade race after being stuck in top class lately.
Crownbet who are now called BetEasy haven't managed to get prices up today but Bet365 are betting $2.90
Albion Park Race 9 Box 5 Wazza Who
Much like Friskey did at The Gardens, Wazza Who is looking to convert good short course form to the longer 520m distance. Wazza Who has had 10 race starts, all of them over the 395m trip here at Albion Park. Those starts have netted six wins and a placing with a fall thrown in for good measure. Box five presents no problem as he has won two of three starts in the yellow vest, should have no trouble leading; just need to sweat the last 30 metres first up but we don't anticipate any issues.
Crownbet have obviously had issued launching their new BetEasy brand and have no price but Bet365 are betting $1.80.
Similar Greyhound Racing News