Wentworth Park betting preview, top tips & odds | Saturday, 16/7
After some scintillating Group One racing here at Headquarters last week we are back to a somewhat normal 10 race program with some good quality races in amongst them. There is a cracking free for all and a good master's race, not to mention a distance race and a couple of good restricted wins races. Hopefully we can find you some winners and some value and as always be smart and shrewd about your investments.
Best Bet – Tiger Jack (Race 4)
Once again we find Tiger Jack in a race that on paper he should win quite handsomely. If only all of his races were run on paper. This son of Fernando Bale x Book of Luck certainly hasn't read his mums name or her guide as he tends to find more trouble when he races than James Bond finds in all of his movies. But we are hoping that like Bond, Tiger Jack can prevail tonight as he has a withering mid race turn of paw and can produce some scintillating sectionals when he has clear air and we hope he will turn the tables on his kennel mate Cawbourne Magic. If Jack can pick his way through the field without hitting most of them on the way past he will win this, but you will have your heart in your mouth for the entire forty two odd seconds that this race will last and with his last couple of misadventures may well get out to very reasonable odds.
Danger: Cawbourne Magic has been doing nothing wrong of late and will get a nice spot in this race if not leading and has been ultra-consistent in times from all boxes and is Jacks biggest threat.
Best Bet
Race 4 –
Tiger Jack (4)
Form: 371132 | Career: 23: 9-5-4 | Trainer: Jodie Lord
Next Best Bet – Ibrox Wildfire (Race 5)
We have had Ibrox Wildfire in our mix for some time now and she is only now starting to realise her full potential. She is also starting to time the starts better and look how she destroyed a good field here last Saturday night. She zipped around the 520m in a very speedy 29.55secs which was the best of the night by some margin and gave a good dog in Doonan a galloping lesson. Now don't get us wrong, this race is a step up in class, but she is the improving type who should be able to run close to that time again tonight and if she does, she will really test this field. She has only missed a place twice in her career from nineteen starts and has never missed a place here at Wentworth Park in eleven starts.
Danger: Zipping Demand who beat another good free for all field here last Saturday night that race included Bandit Ned and three of his rivals here. He is extremely strong and determined and is yet to miss a place from the inside two boxes in fifteen starts and loves to hunt up along the fence and is the definite danger to Ibrox.
Next Best
Race 5 –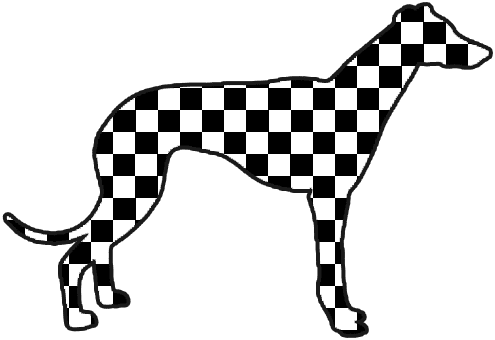 Ibrox Wildfire (2)
Form: 112321 | Career: 18: 6-9-1 | Trainer: William Dance
Best Each Way Bet – Chair Man (Race 8)
Ok while his heat win might not have been anything to write home about ten days ago when all of these runners qualified, Chair Man did race in the worst of the wet and windy conditions. He is out of a good litter and a litter that has needed time to develop themselves on the track and this bloke is no exception. He finished his race off beautifully, although he took his time going past the leader and did get a very nice run through off box one last week. We think there is improvement in this fellow and at very healthy odds, hopefully around the fifteen dollar range, we think he is a good sneaky roughie.
Best Each Way Bet
Race 8 –
Chair Man (6)
Form: 42311 | Career: 5: 2-1-1 | Trainer: Michael Edwards
Best Value Bet – Lochinvar Kewell (Race 1)
As the name suggests, Lochinvar Kewell is owned by Kevin Gordon and trained by the extremely astute Ruth King. While his last two runs have been anything but electrifying, you have to remember this boy has never EVER drawn inside of box five in his career to date. He still has a 30.09 win here at headquarters which would just about win this. He can begin quickly and if he does tonight he can certainly lead this all the way and break the 30 second mark. He should be double figure odds at the jump, with Zipping Wilbur and Let's All Chant in the race and will be a great each way go.
Best Value Bet
Race 1 –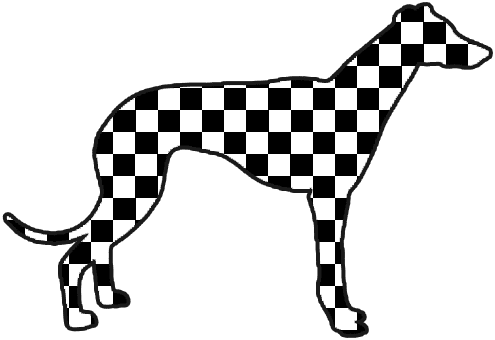 Lochinvar Kewell (2)
Form: 325166 | Career: 6: 1-1-1 | Trainer: Ruth King
Saturday Quaddie Tips For Wentworth Park greyhounds
Investment: $81 for 100%
Similar Greyhound Racing News