Wentworth Park betting preview, top tips & odds | Saturday, 9/7
Hopefully we have seen the back of the wet wild and wintery weather here in Sydney and we can look forward to some much milder winter weather. A big 10-race card is set down at Wentworth Park on Saturday night with two Group 1 races to be decided, The Peter Mosman Opal and the Vic Peters Classic, both of which are time-honoured restricted age classics. Hopefully we can keep our roll going and lead you into a few winners, and as always please gamble responsibly.
Best Bet – Lektra Lad (Race 1)
This son of Barcia Bale and Lektra Fire was low flying back in May when he used box 7 superbly to take out the Bob Payne Sprint which is a group three race and since then he has been taking on the best in the land taking on the Chief Havoc (a group two race) and most recently the Richmond Derby. He will not know himself back into what can only be described as a moderate Saturday night 5th grade. He has only had the three starts here for a win and a second and that was in the Bob Payne series and the times were sensational. If master conditioner Mark Davidson has this boy ready to roll then he should get a few breaks early with the two dogs drawn immediately under him both wanting to head to the fence. This will give him room to zoom down the middle of the track before crossing over to the fence to race away to an E-Lektra-fying win.
Danger: Scramjet enjoys the inside draws and got no room in a heat of the Peter Mosman last week and with no pace under her might find herself taking on Black Fox and Lektra Lad for the lead and if she finds it is usually very hard to run down.
Best Bet
Race 1 –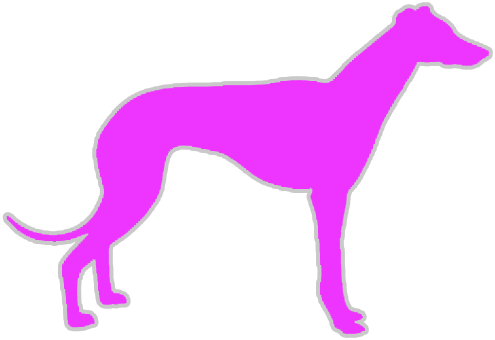 Lektra Lad (8)
Form: 116385 | Career: 26: 9-2-3 | Trainer: Mark Davidson
Next Best Bet – Simply Limelight (Race 10)
Not sure if there will be much value about this son of Kinloch Brea and Guiding Light but it might be an easy way to cash out at the end of the night and head home with a pocket full of cash. He has been ultra-consistent recently and was a touch unlucky in the heats of the group one last week and will enjoy dropping back into this moderate 5th grade. His only drawback is that he is not a great beginner and takes a few strides to wind up and with the vacant box outside him that might just be enough to see him back into the winners circle and if he can find any of his early form here like his win in the Magic Maiden series over Easter Carnival then he will win this and may even have time to stop and pose for the photo.
Danger : The only danger is if General Cattana can cross him early and put him into an awkward position otherwise it's a pretty straightforward option.
Next Best
Race 10 –
Simply Limelight (4)
Form: 227223 | Career: 14: 3-7-2 | Trainer: Peter Rodgers
Best Each Way Bet – We Don't Share (Race 8)
The Vic Peters Classic is a serious group one final, but this son of Goods Odds Harada and Book of Luck has had a big wrap on him from the leading kennel in NSW and that's always a good lead. His heat win was very good and tough and from box eight may just get some room early and might get a good position if Red Reactor takes care of the inside division for him. If he can just begin like he was in June, then there is no reason the Lord camp won't be celebrating another group one victory and in early market you can get as much as $7 so fingers crossed that price holds up and just remember if you get on this boy and he salutes. When your mates ask you to shout get yourself a cold refreshment and remember to let them know…We Don't Share.
Best Each Way Bet
Race 8 –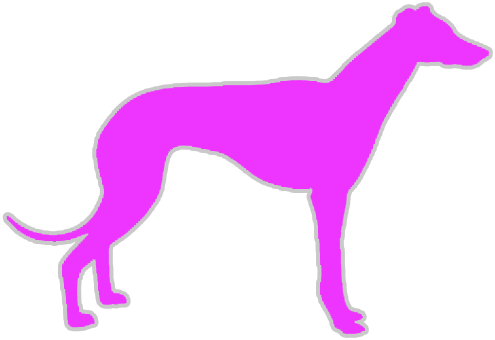 We Don't Share (8)
Form: 112411 | Career: 10: 4-3-1 | Trainer: Jodie Lord
Best Value Bet – Coco Model (Race 3)
Coco Model was our best roughie last week and was one run short of getting you the choccies at great odds. She led for fun and only got collared as she got tired in the last 70m. So tonight again at double figure odds Coco Model is a great roughie. She will lead this field again and if Doonan runs cover like he can and she has improved with that run here last week just might run them off their feet, she is a Group 1 Futurity placegetter who is coming back off an injury for a new trainer and she does run blistering early sectionals. What is there not to like and the double figure odds in the early market is just a bonus and we all hope to see her strutting down the catwalk in front of the paparazzi at the end of the race this week.
Best Value Bet
Race 3 –
Coco Model (4)
Form: 142515 | Career: 31: 11-6-6 | Trainer: Tayt Corless
Saturday Quaddie Tips For Wentworth Park greyhounds
Investment: $54 for 100%
Similar Greyhound Racing News