Wentworth Park betting preview, top tips & odds | September 10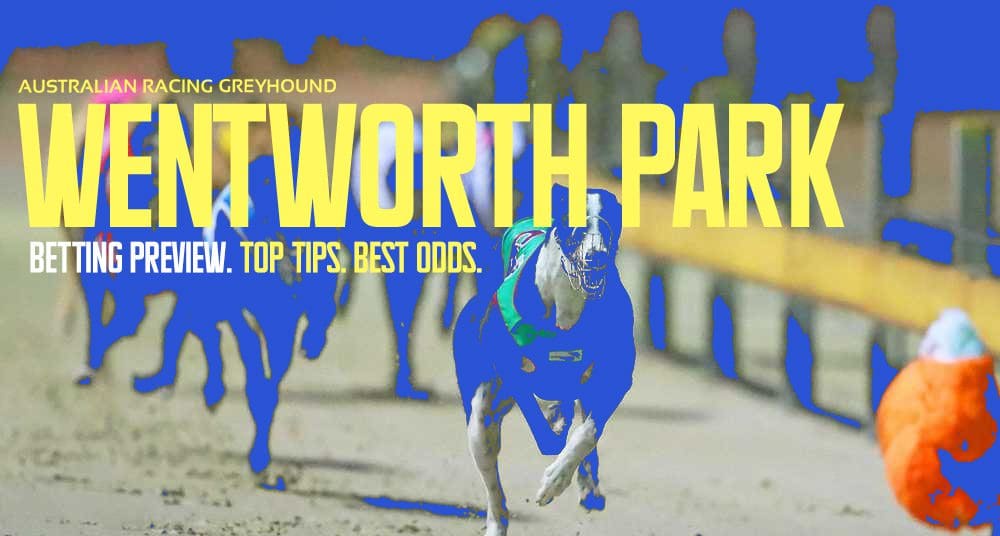 A super Saturday night of greyhound racing at Wentworth Park with a quality filled ten-race program being presented. The Million Dollar Chase hopefuls (including current champ She's a Pearl) will have their final chance to qualify for a berth in the semi-finals of this great event ahead of next Friday night's semi-finals here at headquarters and there is no shortage of visitors from all over the country coming for their crack at the Million Dollar Dream.
There is a strong ten race program with five MDC qualifying heats and five strongly graded races. We will do our best to steer you in the right direction for a few winners and a bit of value, but as always please gamble responsibly.
Best Bet – Divine Empress (Race 5)
Kayla Cottrell puts the polish on this sensational daughter of Barcia Bale and Suffragette. Divine Empress has been sparingly raced this year and has been set for various targets and has been knocking them off with regularity. That said, in her last ten race starts which span February to July, she has won nine and finished second on the other occasion. That hot streak included coming up to Wentworth Park to win the group three New Sensation race series held over the Easter period. Kayla has freshened her up nicely to have her ready to improve over the course of the series which is a tough ask on all greyhounds, and with this girl's early toe she should be landing on the bunny about fifty metres after the start and giving them something to chase for the whole trip. Let's hope there is some Divine intervention and this Empress gets the chocolates.
Danger: Zippy Tesla from one of the strongest kennels in the country, the Andrea Dailly kennels. Zippy just isn't that Zippy at box rise, and has probably cost this boy his fair share of major races during his career. There is one thing the Tesla is and that is strong and whilst Wentworth Park doesn't always favour the dogs running on, if this boys gets some clear air and a genuine sniff he will be rocketing home over the top of all of them.
Best Bet
Race 5 –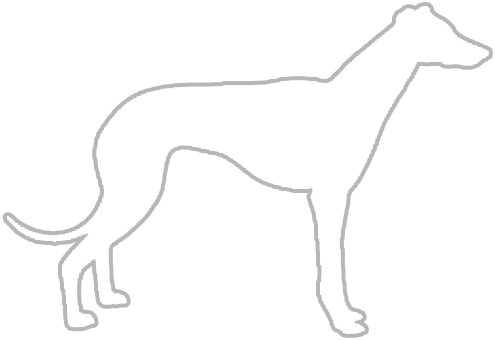 Divine Empress (3)
Form: 111111 | Career: 20: 15-2-0 | Trainer: Kayla Cottrell
Next Best Bet – Fat Boy's Charm (Race 4)
Anyone that saw this boys run last Saturday night will know just how unlucky he was. The Mark Davidson trained Fat Boy's Charm drew his least favourite box, got pushed wide at the first turn, couldn't find the fence at any stage and when he finally got a little bit of clear air on the home turn he launched like a missile to narrowly miss. Whilst his record here isn't fabulous with two wins and five minors from thirteen starts, he is one of only a couple of starters to have won here and that is a massive bonus. Add to that the fact he will be on the rail almost as soon as the lids open, and will only need a touch of luck to miss the red dog when it tires in the back straight and this boy can certainly run the time needed to win this comfortably, while storming home over the top of them.
Danger: Laurie's Alonso who has booked himself a run next Friday night in the MDC semis, and will be using this race to finalise his tune up for that. He has the pace to worry them early and if he leads, he may just get all the breaks.
Next Best
Race 4 –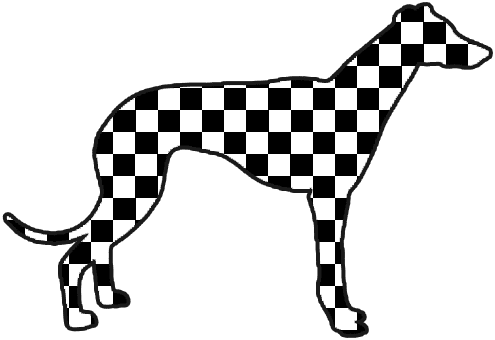 Fat Boy's Charm (2)
Form: 241732 | Career: 36: 6-10-6 | Trainer: Mark Davidson
Best Each Way Bet – Amigo Rapido (Race 2)
This son of Collision and Poco Dorado, Amigo Rapido, has no end of early pace and scorched the sand early in his last run at Gosford, but he stopped almost as quickly with sixty metres to go and got swallowed up by a strong one who got all the breaks. The query is can this boy run out 520m? He has had two runs at Wentworth Park for a third and a fourth both in races where he couldn't quite find the front from awkward middle draws. He quite likes the fence and has a record of four starts for two wins and a minor from the red box. He should find the front of this race fairly comfortably and if there is any mixing up behind him and he gets any luck, it just might give him a big enough lead to hang and win on tonight. Take a deep breathe on the home turn and cross everything you have, cause he might need some help.
Best Each Way Bet
Race 2 –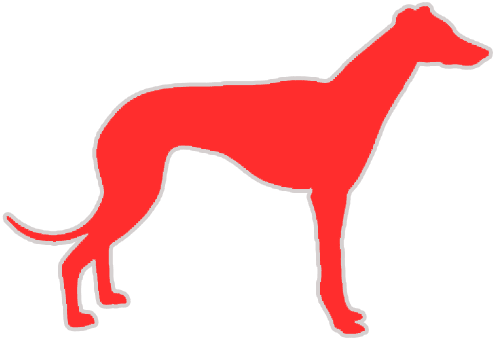 Amigo Rapido (1)
Form: 314432 | Career: 18: 2-2-6 | Trainer: Alan Proctor
Best Value Bet – Ziggy Star (Race 7)
Ziggy Star is trained by the maestro of the Million Dollar Chase Peter Lagogiane (who has won the MDC twice) and she has been travelled around to try and qualify for the semi-finals of this race. Having tried at Gosford and Maitland and reaching the final in both, she has not being able to secure a berth, so the connections obviously think she is a genuine hope. Her biggest problem of late is she is just not beginning like she can. She pinged the lids late last year and ran a best of night 29.81 on a night when the track was still somewhat slow and was ultra-impressive in doing it. In her race, all of the favoured runners are drawn to the middle or off the track. If she can just find her best box manners, there is no reason this girl can't hold them all out to the first turn and salute at very nice double figure odds and give Mr Million Dollars another runner in the semis.
Best Value Bet
Race 7 –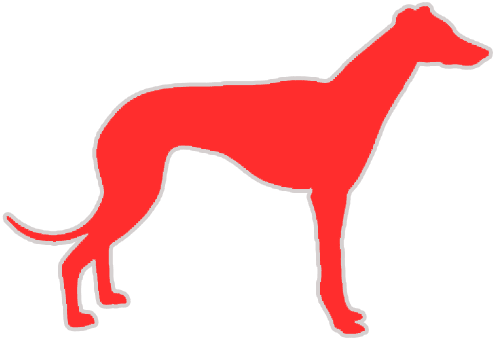 Ziggy Star (1)
Form: 472726 | Career: 33: 7-7-4 | Trainer: Peter Lagogiane
Saturday Quaddie Tips For Wentworth Park greyhounds
Investment: $72 for 100%
Similar Greyhound Racing News