Wentworth Park betting preview, top tips & odds | Wednesday, 13/7
Hopefully we have seen the back of the worst of Sydney's wet winter weather and we can start to dry off and heat things up especially here at Wentworth Park. Congratulations go out to the connections of Embrace and Gatlin who collected their own piece of group one glory here on Saturday night. But now we look to a quality Wednesday night card of 10 races with plenty of work to do to find you a few winners. As always good luck with your investments and please gamble responsibly.
Best Bet – He's Grand (Race 3)
This Brindle son of Fernando Bale and She's Grand just continues to improve of late. He has won the Jimmy Jenkins Memorial at Bulli, then went on to win the Richmond Derby in slashing style and then got himself a beautiful Dapto Silver Collar win all of which are top quality races. He had a hit out up the Richmond straight track on Saturday to make sure he is cherry ripe for his return to the Glebe circuit. His only run at this circuit was in the heats of the group three Ultra Sense back in March where he was buffeted from pillar to post and wanted to get off the track a little bit and the stewards had plenty to say about him that night. However he is a far more mature and seasoned greyhound now and box 4 with a vacant box underneath him looks ideal and he should be opening his Wenty account tonight. How Grand is He's Grand? Well hopefully we will see.
Danger: Analysing is usually a very speedy box dog but lately in the best class around has been missing the kicks a little but if she can begin of the inside she can cause all sorts of trouble in this race and maybe even set it up for the pink.
Best Bet
Race 3 –
He's Grand (4)
Form: 213112 | Career: 19: 8-4-4 | Trainer: Rodney O'Brien
Next Best Bet – Zipping Wilbur (Race 7)
Zipping Wilbur is another dog from the very promising Zipping Garth X Shoshe litter, and like his siblings is starting to show tremendous ability and a propensity for the outside boxes. He has a career record of 8: 3-2-1 and has two wins and two placing from four starts from the outside draws. While there is some pace in the race, Wilbur can use the full width of the track to wind up down the outside, hopefully scoot across at the first turn and dash away with another Wenty win for the Finn kennel which is flying of late. For all those old enough we hope to hear the immortal voice of Mr Ed ( Bamboo Harvester for the trivia buffs) as this boy crosses the line….Oh Wilbur!!!
Danger: Muffler has been very good on the provincial circuits and has been going very well at Gunnedah, however this is a completely different kettle of fish…she has the pace to worry these early but the full 520m may test her. Has had two goes here for a sixth and a second.
Next Best
Race 7 –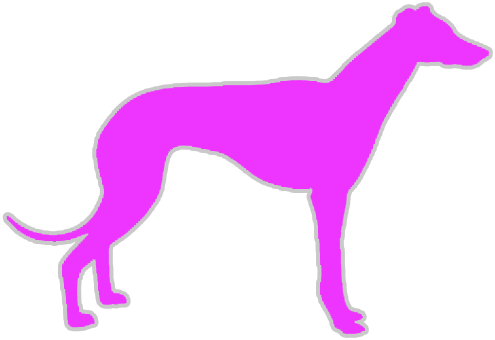 Zipping Wilbur (8)
Form: 113212 | Career: 8: 3-2-1 | Trainer: John Finn
Best Each Way Bet – External Link (Race 8)
This son of Trewly Special and Tell the World was with Brendan Pursell in Lara, Victoria until a couple of starts back when Michael Curtale acquired him and he has been improving with every run for Michael. In a race where dogs three, four, five and six will all have their share of followers and will all be well in the market, External Link may just get out to nice and juicy odds. Now he certainly isn't the greatest beginner to have graced Wenty Park but neither are the two dogs drawn immediately outside him and if he can just push past those two dogs early, We Don't Share will use the track and might just run cover. This boy might find himself right in the firing line and anyone that saw him put away Memphis Rock at Sandown will know how strong he is.
Each Way Bet
Race 8 –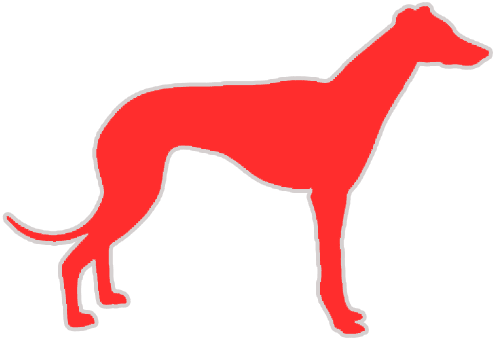 External Link (1)
Form: 214453 | Career: 28: 4-6-4 | Trainer: Michael Curtale
Best Value Bet – Nangar Molly (Race 10)
Another good greyhound from the Michael Curtale kennel is Nangar Molly. She used box eight to perfection two runs back to score in quick time and if she can produce a similar run, she should win this race. The two Finn dogs and the Lord dog are all bound to stifle the market and in early markets Nangar Molly was double figures and so will be our best roughie on the card.
Best Value
Race 10 –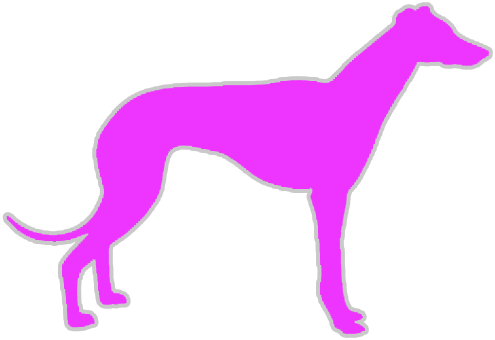 Nangar Molly (8)
Form: 717414 | Career: 6: 2-0-0 | Trainer: Michael Curtale
Wednesday Quaddie Tips For Wentworth Park greyhounds
Investment: $72 for 100%
Similar Greyhound Racing News