Wentworth Park betting preview, top tips & odds | Wednesday, 27/7
Midweek metropolitan chasing is at Wentworth Park again this Wednesday night and a quality 10 race card for your greyhound racing pleasure. Acouple of very nice low grade races which is always great to see along with some maidens, stayers and a great mix of up and coming chasers headline the night of chasing. Good luck with your investments and we hope we can steer you in the direction of a few good things like last Wednesday night and as always please gamble responsible.
Best Bet – Zipping Lyris (Race 3)
This daughter of Zipping Garth and Shoshe, Zipping Lyris, has been mixing her form of late and you may well know in the first 30m of this race whether you are in with a genuine shot because Lyris has either been beginning well and winning or missing the kick finding trouble and running last. Good news, she is due to ping the lids and if anyone is going to have this girl ready for this assignment it is veteran mentor John Finn. Lyris has a good record when drawn down near the fence and the whole key to this race appears to be the early speed battle between the Red, the Checks, the Blue and the Pink. If Lyris can hold the lead she will likely lead the whole way in this race.
Danger: Lektra Lad who has the speed and ability to be able to hold this field at bay in the run to the first turn and from there may get cover and has a quick personal best around here.
Best Bet
Race 3 –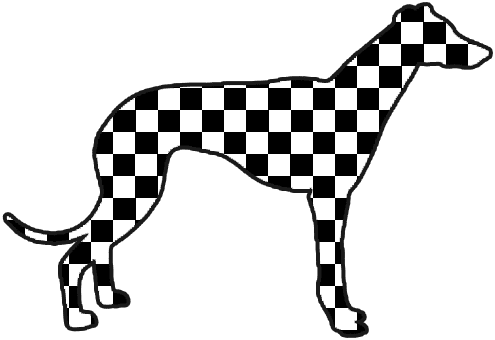 Zipping Lyris (2)
Form: 211818 | Career: 8: 5-1-0 | Trainer: John Finn
Next Best Bet – Silver Luck (Race 4)
This son of Fernando Bale and Book of Luck (which makes him a litter brother to Tiger Jack), Silver Luck, has finally stepped up to the 700m here at Headquarters ( if he runs), he has been nominated a couple of times now and been scratched but has been racing like 700m is his go. From the powerful Lord kennels, and to be honest he meets a fairly moderate group of stayers. Silver Luck's middle distance form has been top notch with seven starts resulting in three wins and four placings although the times have been moderate at best. However he can boast a win over Stagger Out Lee who we saw come out here and win in good fashion last week. So it will be very interesting to see how he goes first up over the half mile.
Danger: Miss Free Reign for Jason Fletcher, he just knows how to prepare a stayer (Fantastic Luna won here last week) and this girl has enough early pace to be very prominent if not leading early and that will work in her favour.
Next Best
Race 4 –
Silver Luck (6)
Form: 123312 | Career: 9: 3-3-2 | Trainer: Jodie Lord
Best Each Way Bet – Belmont Bullet (Race 10)
In what promises to be a very open market for the last on the card the "Get Out Stakes" this son of Fernando Bale and Belmont Belle, Belmont Bullet just might get out to silly odds with the 1,2,3 and 6 all likely to have good support and be worth a value play, especially if you are having a good night and travelling nicely coming to the last. Joseph McFadyen had him primed last week when he was bloused late by our good thing Esme Watson. He will get cover early from the seven dogs who will head hard left from the boxes and might give the Bullet the gun run. If he can lead and get a little bit of protection he will be improved for last week's run. He is one for one from box eight and here's hoping he goes BANG and can get us the cash.
Each Way Bet
Race 10 –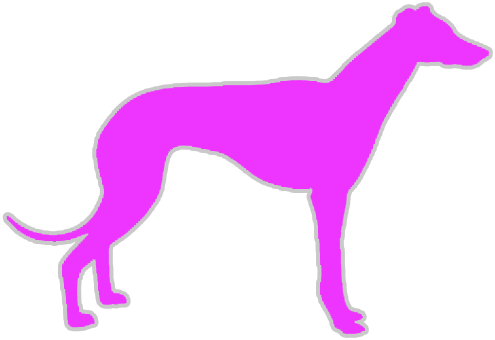 Belmont Bullet (8)
Form: 261412 | Career: 6: 2-2-0 | Trainer: Joseph McFadyen
Best Value Bet – Esme Watson (Race 10)
For those of you that took a slice of the $20 that was on offer about Esme Watson last week, congratulations and we may as well keep her rolling although this field is infinitely harder that the field she faced last week but you got to stick faithful to this girl, as she will be similar odds again in this field and let's hope she can get the job done again this week. Those old enough to remember, this greyhound is named after a beloved character played by Joyce Jacobs on the great Australian TV show A Country Practice we hope this Esme is also a bit of a busy body with a keen nose for intrigue and gossip. John Smart has a proven record of his dogs flying from inside draws and Esme draws well again tonight. Now if we can just get Sargent Frank Gilroy to escort Esme home again tonight, all will be good in Wandin Valley.
Best Value
Race 5 –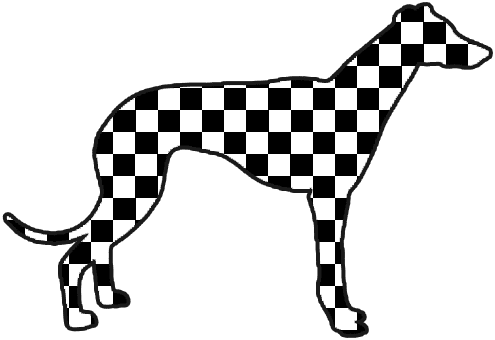 Esme Watson (2)
Form: 75165` | Career: 6: 2-0-0 | Trainer: John Smart
Wednesday Quaddie Tips For Wentworth Park greyhounds
Investment: $108 for 100%